The mainland's online shoppers set another record yesterday as major retailing websites offered massive discounts on Singles' Day.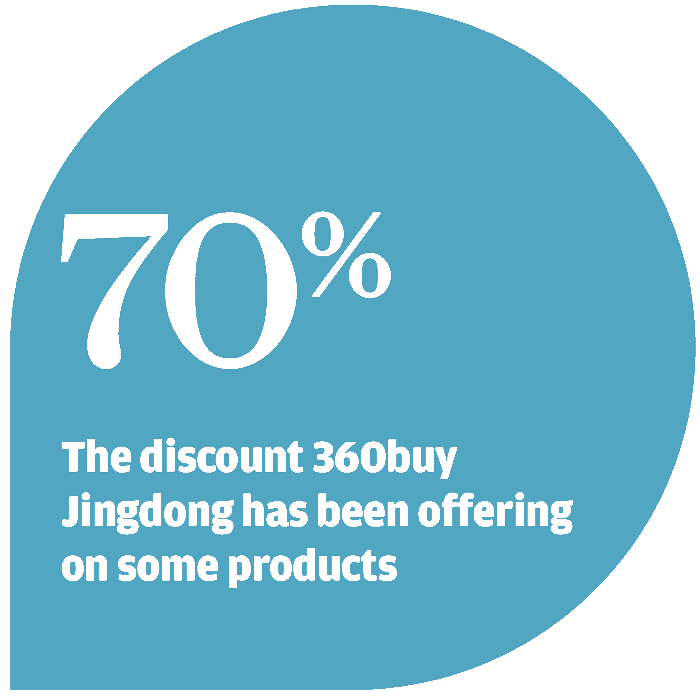 Taobao and Tmall, the two main online retailing platforms of Alibaba Group, smashed last year's combined record of 19.1 billion yuan (HK$24.17 billion) sales for the whole day in the first 13 hours yesterday. By 9.20pm, the total exceeded 30 billion yuan, the company said on its weibo account.
The online shopping spree comes as the government is eager to find new ways to promote domestic consumption as its new economic driver.
November 11, widely referred to as "double eleven" in China, is a day attributed to and celebrated by single people due to the shape of the Arabic numerals "11/11".
The Tmall site began marketing the day as its biggest sales event in 2009.
Rivals then jumped on board, and the day has since turned from an opportunity to seek out a partner - or celebrate being single - into a booming online shopping bonanza.
At midnight Tmall's vendors began cutting prices by 50 per cent or more on selected products from 20,000 Chinese and international merchants, including Gap and Steven Madden.
Smaller rival 360buy Jingdong began offering half-price Pampers diapers from November 1 and pledged to slice as much as 70 per cent off some items, including slimming belts and facial moisturisers, according to its website.
US consumers last year spent US$1.46 billion on Cyber Monday, or the Monday after Thanksgiving when e-retailers offer big promotions.
Jack Ma, Alibaba's founder and chairman, told the media before the sales that he expected this year's Singles' Day transactions to top 30 billion yuan.
Elsie Chang, an associate partner with consulting firm McKinsey & Co, said she believed it would not take long for China to overtake the United States to become the No 1 e-commerce market worldwide.
"The robust online sales have reflected the strong growth momentum of China's e-commerce sector, although the overall retailing sector in China slowed down this year," Chang said.
Mo Daiqing, a researcher with the China e-Business Research Centre, said the traditional retailers also contributed to the day's record online shopping spree.
"More and more Chinese people are using cell phones to shop online and a lot of brick-and-mortar store operators decided to join the online sale this time, which also helped boost the sales figure," Mo said.
Figures from the China e-Business Research Centre show that online sales on the mainland accounted for about 6.8 per cent of total retail sales by June this year, compared to 6.3 per cent last December.
In a meeting with private entrepreneurs and state enterprise chiefs late last month, Premier Li Keqiang told Jack Ma that he had surfed some of the Taobao vendors' online stores and praised the hard-working spirit of the young online shop owners, state radio reported.
Li said he was impressed not just by the sales figures.
"Nine million online vendors [on Taobao] could mean another 10 million jobs," Xinhua quoted Li as saying. "If we take into account [downstream] couriers and logistics sectors, it has created even more jobs."
Additional reporting by Bloomberg