South China Morning Post and RTHK are hosting the 2nd annual Hong Kong's Top Story competition for all creative writers in Hong Kong.
This year's theme is 'VICTORIOUS'.There are great prizes to be won, so get on the starting block, flex your creative writing muscle and go for gold! There are categories for junior writers (aged 12-17) and adults (aged 18 or above). The competition runs from September 24, and clsoing date for entries is November 16, 2012.
PRIZES FOR EACH CATEGORY:
First prize:
15 books selected by Pan Macmillan
Consultation with London-based fiction editor
Second prize:
10 books selected by Pan Macmillan
Third prize:
5 books selected by Pan Macmillan
Most Creative Award:
3 books selcted by Pan Macmillan
ORGANISERS:
PRIZE SPONSOR:
Terms and Conditions:
All submitted stories must:

Have 'Victorious' as the theme, and be written in English by Hong Kong residents.
Be an original, previously unpublished work written by the participant.
Be relevant to Hong Kong by way of subject matter, characters or setting.
Be between 1,500 and 2,000 words.
Not defame any living person, corporate body, infringe or breach any rights of copyright.

By submitting an entry, particpant agrees to the publication/broadcast of their work by both SCMP and RTHK.
Competition is not open to SCMP and RTHK staff and their immediate family members.
Deadline of submission: November 16, 2012.
Judges' decision is final.
WInners will be announced on December 20, 2012.
Images: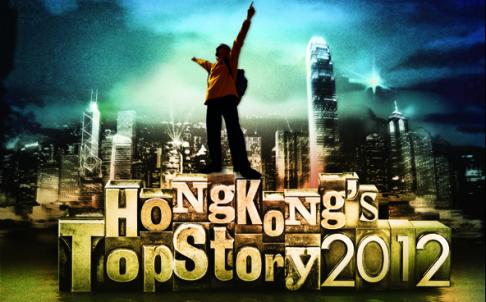 This promotion has now closed.
If you are new to scmp.com, you will need to register your name and email address to authenticate your contest entry submission. No purchase or obligation of any kind is necessary and will not increase your chance of winning.
Complete your personal particulars as listed in the form, or you can download an entry form from rthk.hk/radio3 and send your story to "Hong Kong's Top Story 2012 - RTHK PO Box 70200, Kowloon".
Attach your story between 1,500-2,000 words in a word document.
You have already entered this promotion.
Wednesday, 31 October, 2012 (All day)