48 Hours invites you to embrace the "modern dining" philosophy espoused by MoMo Café, where you can enjoy a medley of extensive buffets and sumptuous desserts in an environment with interactive open kitchens and live cooking stations.
Courtyard by Marriott Hong Kong Sha Tin
1 On Ping Street, Shatin, N.T., Hong Kong
Tel :  (852) 3940 8888
Fax : (852) 3940 8828
Website : www.courtyardshatin.com [1]  
Terms and Conditions:
• Answer the question and register, the best 3 answers will win the prize.
• Each unique "username" will have ONE chance of entry ONLY. Duplicated submissions will be invalid.
• Deadline for entries is 7 August 2013 23:59.
• The winners will be notified by e-mail.
• Prize collection after deadline will not be entertained.
• SCMP's decision in all matters arising to this promotion is final. SCMP will be entitled to terminate or modify the promotion or any of the above terms and conditions without prior notice.
Images: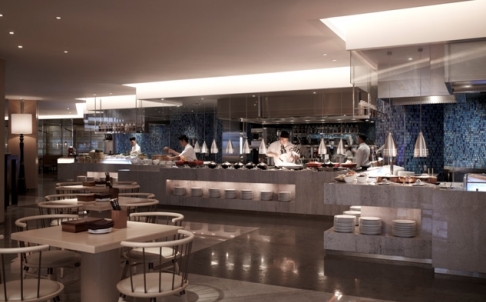 Sub-heading:
Win a relaxing and refreshing dining experience at MoMo Café
This promotion has now closed.
Just answer the simple question below and you could be one of the three lucky winners of a HK$500 dining voucher!
You have already entered this promotion.
Wednesday, 07 August, 2013, 11:59pm