On Sunday, 6 October 2013, The Peninsula Hong Kong has specially reserved 50 invitations to the renowned Afternoon Tea Dance to give SCMP readers the opportunity to enjoy a nostalgic afternoon with live music and dancing that also contributes to charity.
Paying tribute to its glorious heritage and 85th anniversary, The Peninsula Hong Kong has turned back the clock and revived the vintage Afternoon Tea Dance. Your invitation will only cost HK$988* – with all proceeds going to St. James' Settlement, the designated charity of our 110th anniversary initiative Celebrating Hong Kong. Each invitation comes with an exclusive gift bag, which includes:
85th Anniversary Commemorative Chocolates from The Peninsula Boutique
The Peninsula Spa HK$300 gift certificate
The Peninsula Signature Tea from The Peninsula Boutique
And the Afternoon Tea Set, please see the menu here [1]. 
Date: Sunday, 6 October 2013
Time: 3pm - 6pm 
Venue: The Peninsula Hong Kong, The Lobby
Sponsor:
Terms and Conditions:
Please call 2680 8163 or email promotion@scmp.com

[2]

to reserve your invitation
Each invitation will cost HK$988 (subject to 10% service charge)
The price includes the exclusive gift bag, and afternoon tea set with a glass of Rosé champagne
Payments should be made with a cheque payable to "SCMP Charities Ltd." and be sent to:
Morning Post Centre - 22 Dai Fat Street, Tai Po Industrial Estate, New Territories, Hong Kong
Seats are limited and will be reserved on a first-come, first-served basis
Images: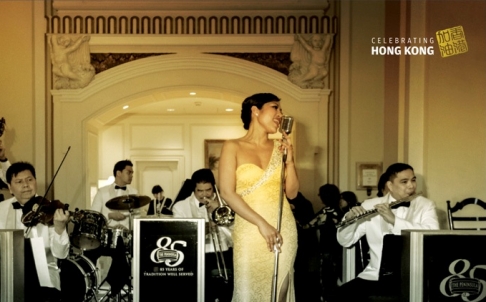 Sub-heading:
A Delightful Tradition Of The Peninsula Hong Kong Returns For A Good Cause
This promotion has now closed.
RSVP today! Readers who appreciate the romance of the Afternoon Tea Dance won't want to miss the return of this delightful 85 year old tradition.
Reserve your invitation by calling 2680 8163 or emailing promotion@scmp.com

[2]

 
You have already entered this promotion.
Sunday, 06 October, 2013, 3:00pm