Hong Kong's Skyline will be filled with unidentified flying objects next Sunday when the second Red Bull Flugtag lands in the city.
Flugtag ("flying day" in German) is a family-friendly event brings together both creative and crazy flying contraptions.
We are offering five pairs of Red Bull Flugtag VIP tickets to our 48 Hours magazine readers.
EVENT DETAILS
Date:     Sunday, 11 May 2014
Time:     Opens at 1:00 p.m., first flight at 2:00 p.m.
Venue:   New Central Harbourfront (near Pier 10), Central
Website: www.redbullflugtag.hk [1]
Terms and Conditions:
Tickets will be given out on a first-come, first-served basis.
Each winner will be entitled to a pair of VIP tickets.
One entry per HKID holder will be qualified for the registration, multiple entries will be deemed disqualified.
The winners will be notified by e-mail on 9 May 2014.
SCMP's decision in all matters arising to this promotion is final. SCMP will be entitled to terminate or modify the promotion or any of the above terms and conditions without prior notice.
All personal data collected here is for administering this promotion as well as subscription use only. Tick here if you allow the use of your personal data by South China Morning Post Publishers Limited to receive the information on our products and/or services. Data provision is voluntary. If you do not wish to receive such information or you wish to access or correct your data, please email our Communication Manager at: communications@scmp.com [2]
Images: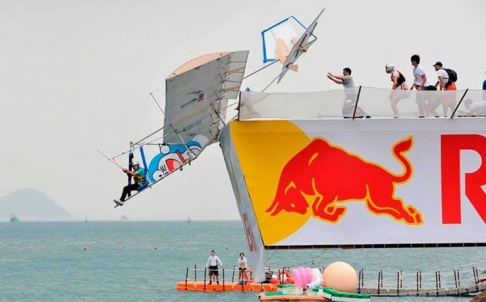 Sub-heading:
Giving away 5 pairs of Red Bull Flugtag VIP tickets for 48 hours readers
This promotion has now closed.
Fill in the registration form below.
You have already entered this promotion.
Friday, 09 May, 2014, 11:59am