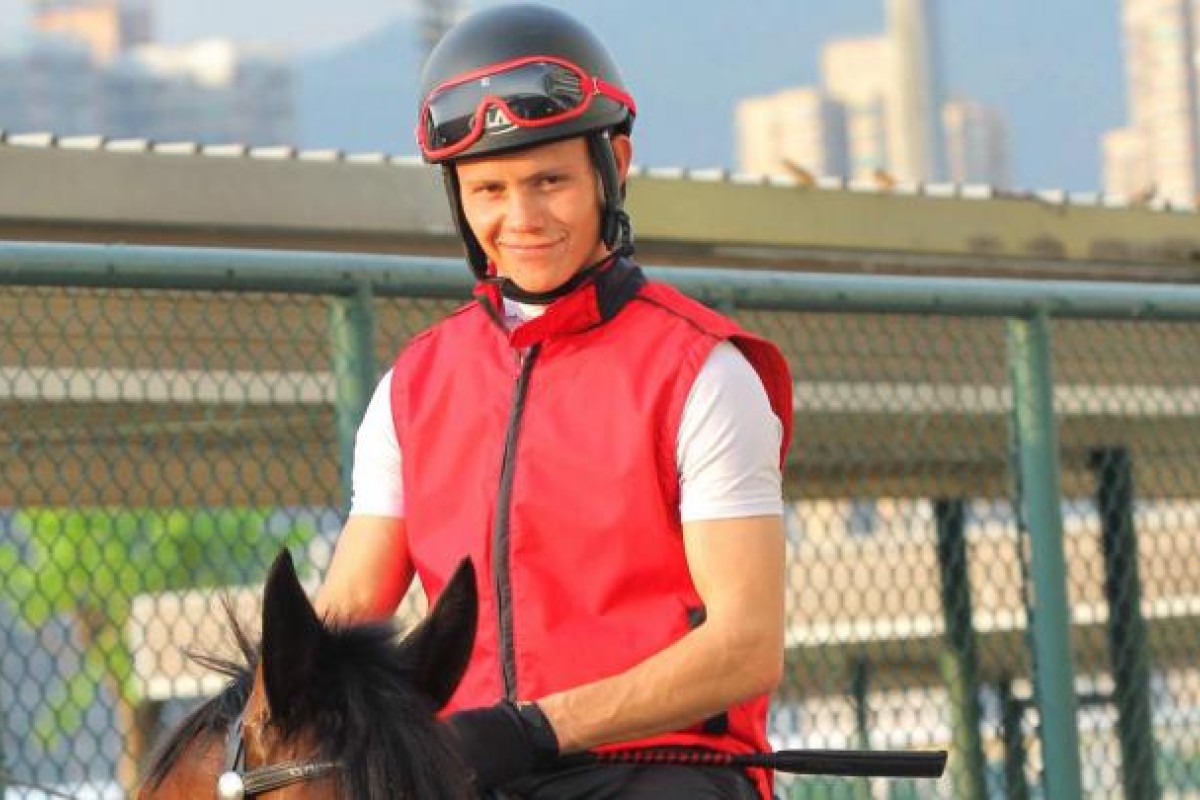 This season's new jockey, Richard Fourie, couldn't have had a better grounding without actually being here, with former champion Basil Marcus playing a major role both in his professional growth and in his delayed arrival.
Fourie, 27 in November, has long hungered to ride outside his native South Africa but took the advice of seven-time Hong Kong champion Marcus when the first chance came.
"I learned a lot from Mr Marcus when he trained in South Africa. I rode for him quite a bit and we very successful. One season I rode 68 winners for him and it was one of his big seasons before he went to Singapore," Fourie said yesterday as he met the media over breakfast at Sha Tin. "But when the opportunity came early last year to go to Singapore, he said I was still young and he felt I needed to grow more. I agreed it was the right thing to do so I stayed home to get more experience."
It wasn't the first time Fourie's overseas dreams had been thwarted, though chief steward Kim Kelly said yesterday was the first time he had known the circumstances.
"The club actually attempted to contact Richard a few years ago about riding here, through a third party," Kelly said. "That third party told us Richard said he wasn't ready and, from our viewpoint, we don't want riders here without feeling they are ready to give a 100 per cent commitment, so we backed off until now. But Richard told me this morning that he was never even told we had made that approach."
Yet Hong Kong, a wonderful hunting ground for South Africans, led by the likes of Marcus and Douglas Whyte, has always been a target for Fourie.
"When I started as an apprentice, Douglas Whyte was the spokesperson that particular year at the academy," he recalls. "When you first join, they ask what you want to become. Most say they want to be a champion jockey and that's fair enough, everybody wants to be champion, but to be a champion overseas I think is a much bigger achievement and after I heard Douglas speak, I said to myself I want to be here somewhere."
Fourie credits Marcus with much of his development and it was only natural he would be back at the master's feet when the time was right for him to take his chance here.
"I was lucky to start riding for him soon after I moved to Cape Town. He was a hard man but he taught me how to read races, to weigh up the opposition - jockeys as well as horses - and how to communicate with people, especially those in the racing game," he once said in 2011, and yesterday he touched on the advice Marcus had given him more recently.
"He talked to me about the racing, the tracks - he said Happy Valley is very technical, but Sha Tin quite straightforward - and he impressed on me that I shouldn't be shy to ask questions and ask trainers for rides. He told me how competitive it is, to do my homework and if it doesn't go my way to just keep working, keep pushing and it will change."
"I don't know if it's more pressure for us because South African jockeys have done so well but, when you come, you're certainly aware of Douglas Whyte and what a dominant record he has - any jockey would think that wherever they come from. But my light riding weight must be an advantage. I'm going to enjoy every moment."