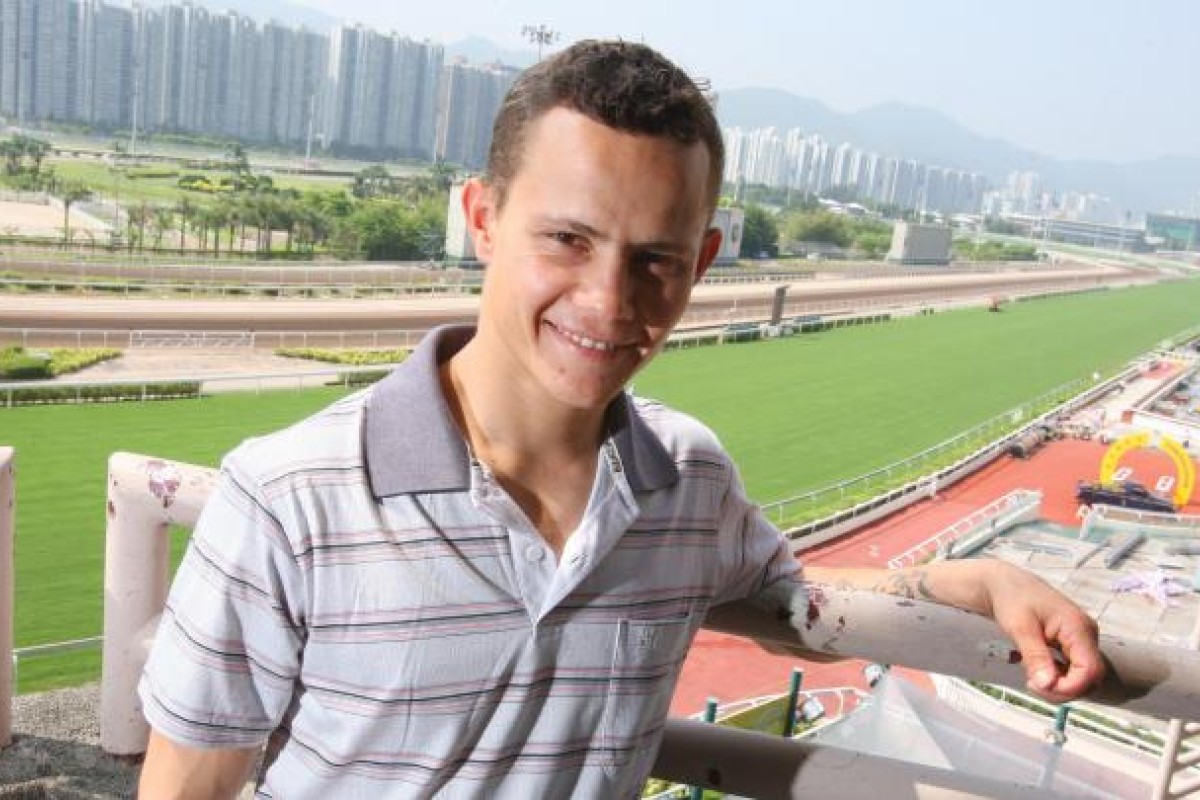 It was a telling moment last week when the season's new jockey, South African Richard Fourie, met the press and was almost in awe of champion rider Douglas Whyte. He won't be alone in seeing the mountain that is the Durban Demon as the dominant topographical feature of the landscape again this term.
Fourie provides some fresh interest as he comes to grips with a new environment but the broken record of Whyte's omniscience - with more than 1,400 wins, well over HK$1 billion in prize money and 12 consecutive championships - will play out again, all things being equal.
Any actual records to be broken will be his own and Whyte will be unaffected by policy changes regarding relationships between jockeys and individual trainers. Last season, Whyte rode 253 of John Size's 516 runners - within the 50 per cent threshold - and Size provided 253 of Whyte's 561 rides. This season, that latter figure would need to be 224 or less to fall within the 40 per cent allowable but, expressed more simply, that is just one ride less for Size every three meetings.
Zac Purton had more rides than Brett Prebble last season, perhaps the difference being Prebble's three weeks out with a collarbone injury, and edged past him for second. Purton has improved his tally every season but that gets harder and he will need to do it again. Both he and Prebble are realistic enough to see their coming highlights as snagging big races on Little Bridge and Lucky Nine respectively, or whatever else comes along.
The change in trainer-jockey relationships will affect Matthew Chadwick, who had 75 per cent of his rides for Tony Cruz last season and will be forced to go elsewhere for one-fifth of his mounts - a good thing or a problem? Opinions vary, and there is the unknown factor of whether he has taken improvement from his month riding in Britain.
Keith Yeung Ming-lun made big steps in his first senior season and it will be telling to see if he can keep that momentum - he might become the go-to local for those put off by Howard Cheng Yue-tin and Eddy Lai Wai-ming losing their two-pound allowances. That looks a real issue for Lai, who has had only 13 and 14 wins the past two seasons with the claim.
And Alvin Ng Ka-chun has the way open to be this season's champion apprentice, despite a serious rival in Vincent Ho Chak-yiu returning from his broken arm. Ho is 28 wins from graduating and might conceivably do that by the spring to leave Ng with a couple of months as the only experienced junior. New apprentice, Dicky Lui Cheuk-yin, 22, comes with 22 wins from 344 rides in New Zealand and can expect to be kept busy as the only active 10-pound claimer.