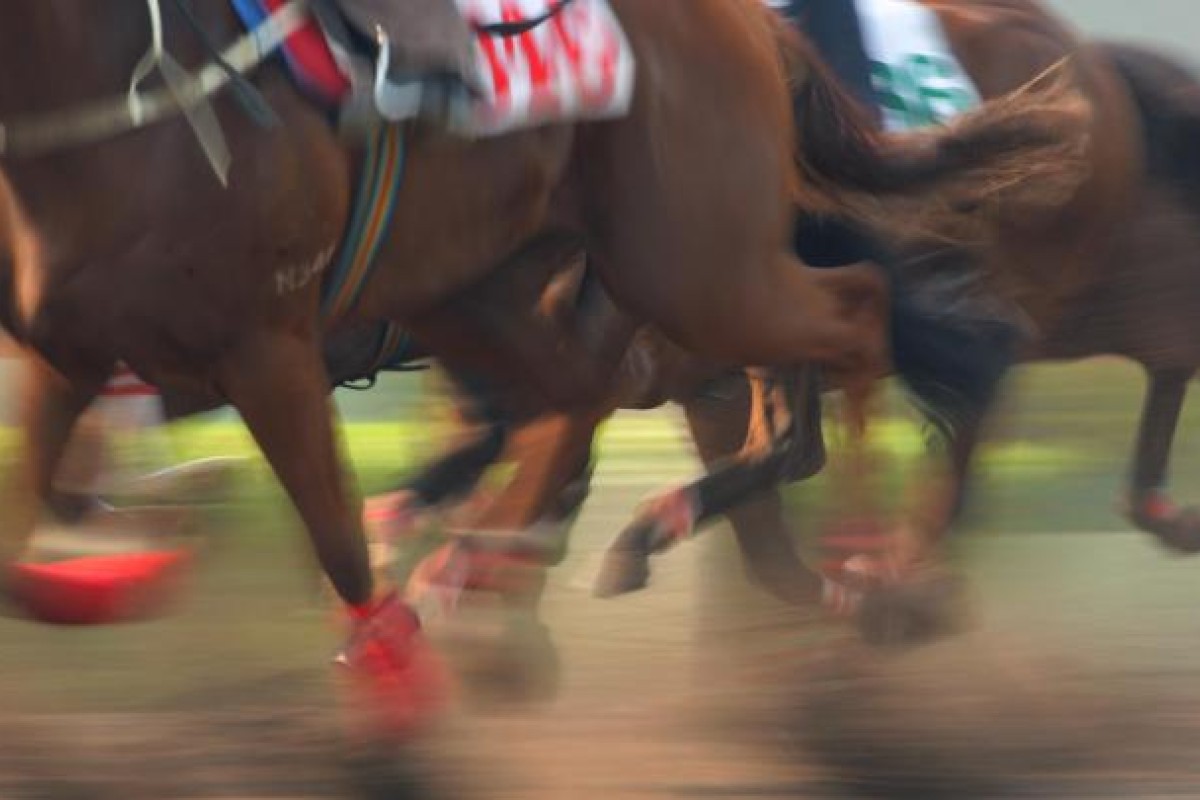 Just seven weeks after describing the 2011-12 season as "the best ever", Jockey Club chief executive Winfried Engelbrecht-Bresges is wearing a more circumspect look heading into the new term which starts on Saturday at Sha Tin.
Coming off a season where betting turnover rose 7.1 per cent to more than $86 billion - up 34 per cent in six years since tax restructuring enabled the club to arrest a decade of decline - Engelbrecht-Bresges is forecasting a modest increase due to external factors. "Having seen the general economic climate in Europe and during visits to China, it is going to be challenging," he warned. "I am not expecting a result like we enjoyed last season, but a small increase - 2 to 3 per cent would make me happy."
But in other areas, Engelbrecht-Bresges is "cautiously optimistic" the Jockey Club will make progress, and that includes the saga of commingling. The club has been butting heads with the government for three years over double taxation which has rendered unviable the participation of Hong Kong in the growth area of commingling: a cross-border process whereby foreign betting operators collect bets on Hong Kong races made in other countries and send them into the pools here, and vice versa.
Twelve months ago, Engelbrecht-Bresges was on the front foot, suggesting the club may go offshore if the government would not relent by the start of the 2012-13 season. Now, he says that is not looking necessary.
"In recent weeks, we have had some major breakthroughs and I am optimistic we will have a solution in time for next season," he said. "If you look worldwide, ours is the only jurisdiction achieving positive outcomes in turnover and attendances so we will be as important for commingling as it will be for Hong Kong."
Without giving away details, Engelbrecht-Bresges says the club faces "one of our most challenging projects" in a planned upgrade of systems for "wagering and disseminating information".
"We have one of the most powerful systems in the world now, but we want next generation IT for our pari-mutuel system to keep us the world leader in this area of technology. I'm hoping we will have a very important announcement about this during this season."
Engelbrecht-Bresges said HK$700 million had already been spent on upgrading facilities at Happy Valley and Sha Tin racecourses - the first part of the HK$7 billion master plan that was revealed this time last year.
"There are upgrades already completed at Happy Valley, including the beer garden, major renovation of public betting halls at Sha Tin and we have nearly completed pushing out the glass line of the members' grandstand opposite the winning post there, creating more space for people who want to sit down and have more of an experience than only betting," he said.
"Most of that will be finished for opening day, with some internal fitting-out remaining, but even to achieve what we have in just four months is amazing. Everything will be finished in plenty of time for the international meeting [in December]."
That meeting sees watch brand Longines take over as sponsor, and the club chief says the new name on the flagship event will bring more glamour.
"Both ourselves and Longines want to enhance the day as more of a luxury experience, and Longines will be bringing in some of its VIP ambassadors and getting behind the meeting," he said. "And we will be announcing in October some new ideas on packages for owners and visitors during that week."
Little Bridge's Royal Ascot win might have been a boost in its way, but Engelbrecht-Bresges says it has also nudged the Hong Kong Sprint into difficult territory.
"Overall, the feedback from trainers and owners in Europe is terrific regarding the international meeting. I think we have to accept that we can't get Frankel but there are other fantastic horses being earmarked for our meeting," Engelbrecht-Bresges said. "However, Little Bridge winning at Ascot - in a year when we said we were rebuilding and our sprinters were not quite as deep as previously - is putting people off. There is a view that it is simply too hard to beat the local sprinters."
For several reasons - not least the Legislative Council elections next Sunday - the racing season will begin on a Saturday.
"It's certainly the first time in my 15 years, and that will probably mean our crowd and turnover will start slowly," Engelbrecht-Bresges said. "But I'm looking forward to the season with humble expectations - it would be nice if we ended up better than 2011-12, and I hope for it, but sometimes you need luck."