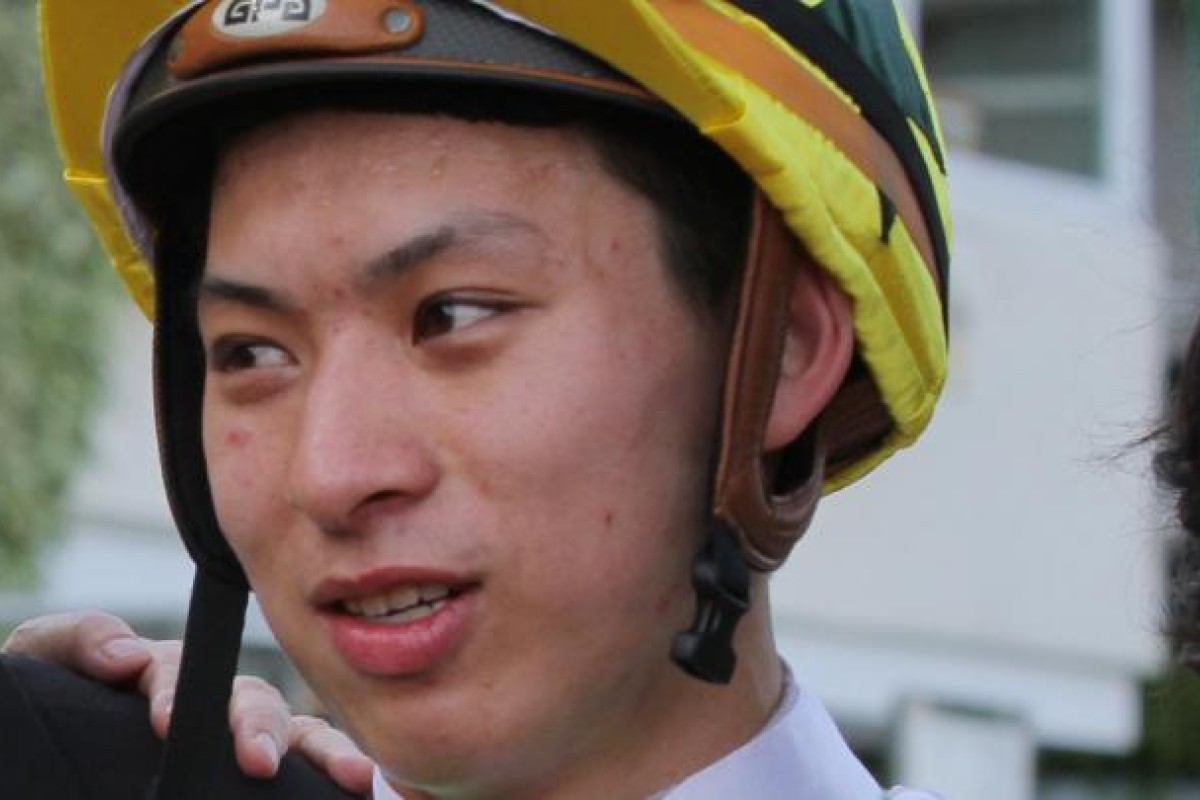 Brimming with self-belief after his Royal Ascot heroics and having expanded his riding repertoire during an extended stay in England, Matthew Chadwick has vowed to prove he is more than just a front-running jockey dependent on the support of powerful trainer Tony Cruz.
Not only did Chadwick star for the victorious Rest of the World team in last month's Shergar Cup, clinching the Silver Saddle as leading individual jockey, but a stint riding for leading trainer Charlie Hills yielded an impressive four wins from 24 starts.
"It gave me more confidence in myself, but the most important thing is I did it on my own, without getting the rides from Tony. The critics can't say that my success over there is because of him - and I did it without an apprentice claim," said Chadwick.
The 22-year-old will be forced to relinquish rides for his previous master under new Hong Kong Jockey Club rules this season - the former star apprentice will be allowed to take no more than 60 per cent of the stable's rides, down from 74 per cent last term - but he sees the limitation as another golden opportunity to prove himself.
"There's always been talk and gossip - especially when I was young and riding lots of winners as an apprentice - people saying that I rely on Tony and can only ride from the front," said Chadwick, who will miss the opening three meetings of the season due to suspension.
"A lot of Tony's [horses] go to the front anyway and both of my Group One wins on California Memory were coming from behind … but people tend to forget that and can be negative. Hopefully my results at Ascot will stick in people's minds and I [will] get some more recognition.
"I learned a lot over there. It improved my judgment of pace in a race and I watched how differently they train.
"Hopefully, Tony [will let] me have the pick of the rides this season and [will trust] my judgment on which other rides I should take … and it's not like I haven't had support from other trainers over the years either. David Ferraris gave me a lot of rides as an apprentice; Andreas Schütz and Derek Cruz have been good, too."
Not only did the Ascot triumph infuse Chadwick with a steely resolve for the upcoming term, but he returns with a renewed sense of gratitude gained from experiencing the tough life of a European jockey.
"It brought me back to earth," he said. "You have to travel so much for one or two rides, and for the prize money they ride for, sometimes you think 'why bother?'. It was like starting all over again as an apprentice - but without the claim. You're in a new environment where no-one knows you.
"I have to thank Hong Kong owners Mr [Ronald] Arculli and Robert Ng [Chee Siong]. They were great in getting me some rides on their horses, but other than that I was on my own."
Cruz had great European success during his riding career and is certain the experience will hold his protégé in good stead.
"It was great for him and hopefully he'll get some more off-season opportunities there," Cruz said. "It will help him tremendously. Most importantly, he got the experience and he took the opportunity … he proved to himself that he can ride a bit.
"In any profession, the more opportunities and experience you get, the better you become."