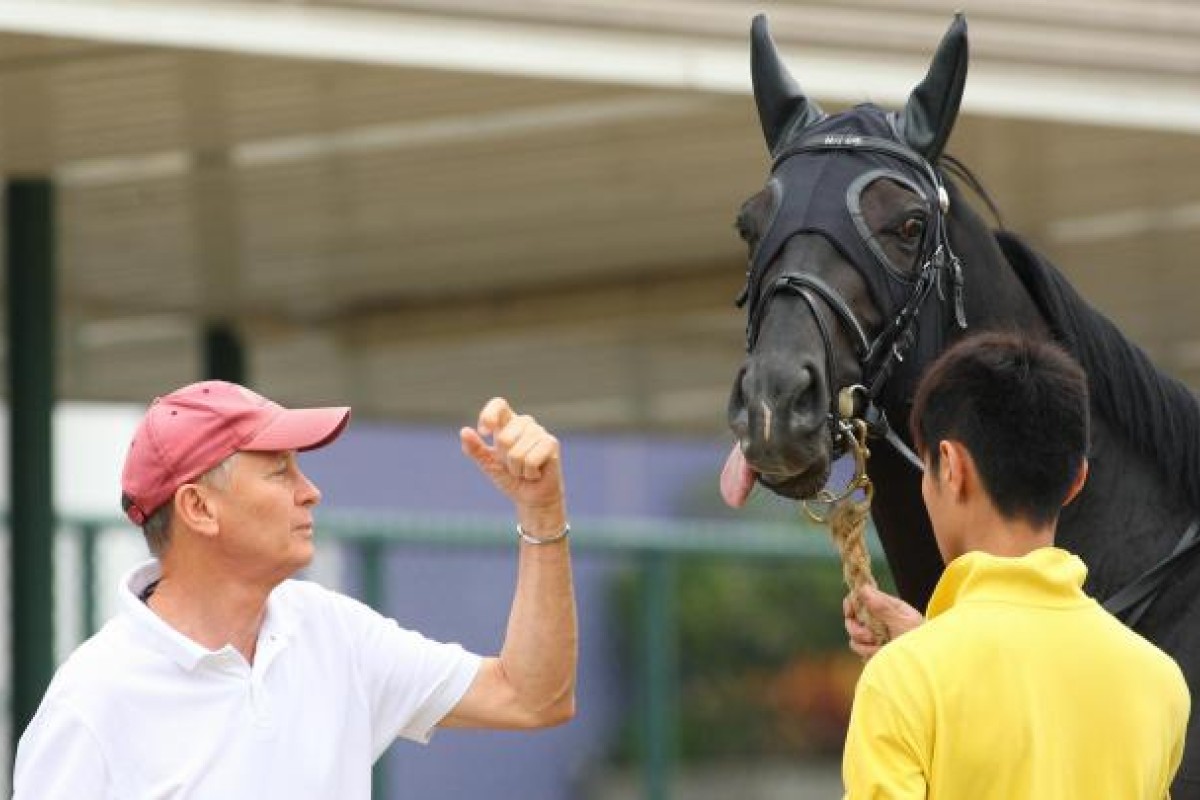 It took John Moore 16 years to add a fifth championship title to his resume last year, but the leading big-event trainer is musing over the possibility of a quick repeat.
The theory goes that championships are won and lost in the middle classes, so Moore's preference for being the top prize-money earner each season runs counter to that recipe - his yard is normally top heavy with higher-grade horses which compete for the biggest stake money.
Even when he won two seasons ago, Moore did it against the odds as he managed to find horses like Admiration, Captain Sweet and King Al Akbar, who started down in Class Four and won 14 races between them.
"I've got 19 horses in Class One or above again this year but I've also got 16 in Class Four - not as many as John Size, who is so strong in that area, but probably averaging about a 52 rating across them, and that's a nice starting point," Moore said.
"If I can get a few of those to win their three or four races, then I can become competitive in the championship again this year."
Still, Moore's main focus remains on the top end of town - he has topped HK$106 million in stakes for the past two seasons - and he is holding a big hand there once more as a roll-on effect from a four-year-old group that gave him six Derby runners last March. "And they are horses which weren't tapped out last year either," Moore says.
"Zaidan, Packing Whiz, Military Attack, Same World, Dominant … the list goes on and all those nice horses from last season, I think, have another 10 or 20 points in them at the ratings and that would make any of them chances to win a big one. It's a nice position to be in."
And, looking ahead to next year's Derby, Moore said he was happy with his position already, even though the new horses "have been tougher than ever to buy".
He said: "I've had quite a few almost over the line and they didn't pass the vet. It has been tough, but I'm happy that I've got my main Derby horse secured, Ashkiyr. He gets here in October so there will be plenty of time to get him ready." Formerly with Alain de Royer Dupre, Ashkiyr was an Aga Khan-owned horse with two wins from five starts and simply wasn't for sale when Moore made his first approach for Irian's owner, Siu Pak-kwan.
"That was all about timing. They considered the horse an Arc possibility and so he didn't have a price the first time I asked," Moore said.
"But his last run he finished third at Deauville and I think they were a tiny bit disappointed. We were on the phone half an hour after the race and this time they were willing to sell."
It was a similar scenario to that which played out successfully with Collection, who went on to win the 2009 Derby.
That classic is still a way off but tomorrow, Moore will be trying to keep an excellent record intact on opening day.
He has failed to lead in a winner only three times in the past 10 years and has landed 16 first-day successes in that time.