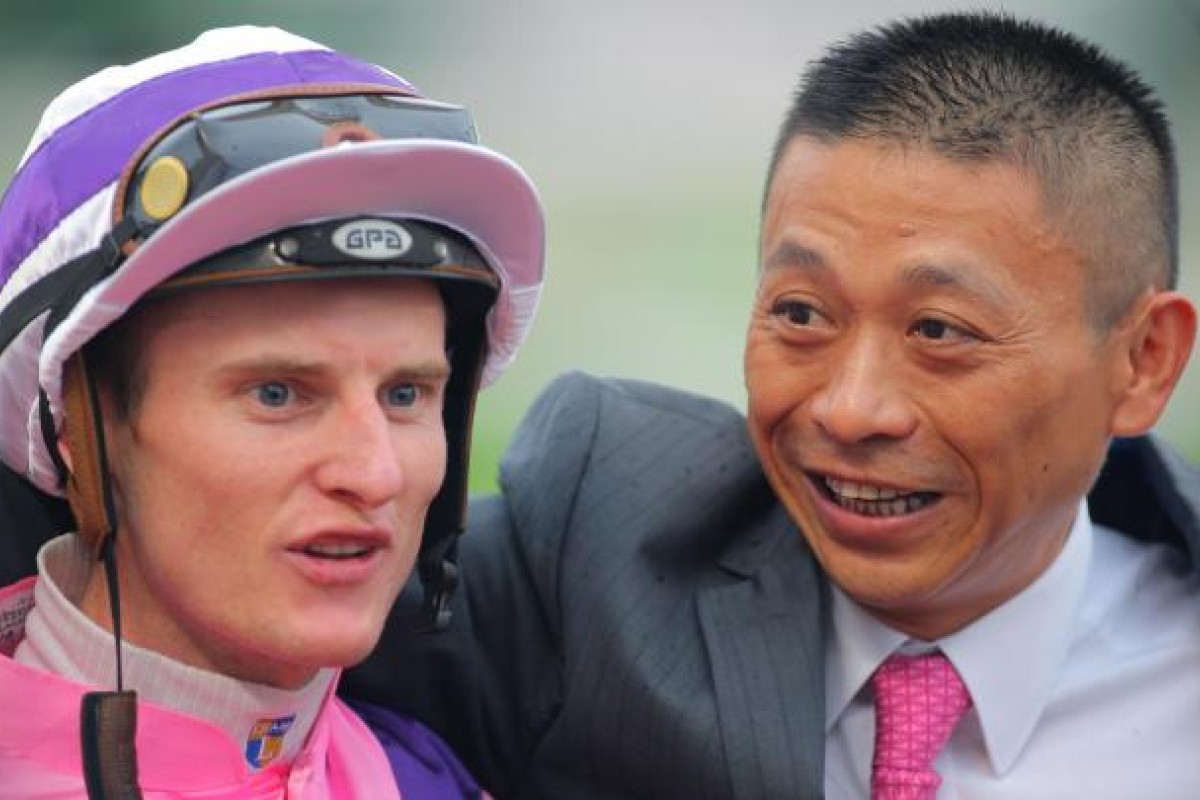 There will be gongs struck, gold ornaments
to be won, ceremonial lions eye-dotted and dancing to herald in the new season at Sha Tin today, but for horseplayers starved of a race for the past seven weeks it will be all about swarming around the usual suspects.
At midday, Chief Executive Leung Chun-ying will strike the gong on a season in which the Jockey Club has already flagged its expectation of a slowing increase in turnover, something in the order of 2 or 3 per cent.
The Jockey Club enjoyed one of the best starts in its history 12 months ago, with the attendance on the opening day up by more than 28 per cent and betting turnover up almost 19 per cent.
But anything like those figures should be unthinkable today, with the Jockey Club's first meeting being held on a Saturday for the first time due to the Legislative Council elections tomorrow - and Saturdays normally bring lower returns.
Punters will take their shot at a possible HK$30 million Triple Trio and a small jackpot in the Six Up, but when it comes to just simply winning races there are four trainers to follow: John Moore, Tony Cruz, Caspar Fownes and Danny Shum Chap-shing traditionally dominate the first day of the season.
Fownes and Shum have had their training licences for only nine years, and have only twice in that time failed to lead in a winner at the first meeting of the season.
Cruz and Moore have missed three times in that period but have strong "fresh records" stretching back even further.
Over those nine opening days, the four trainers combined have racked up 46 of the 88 races and they will hold strong hands for most of this afternoon once again. Fownes, with nine runners, holds the numerical edge over Cruz and Shum with seven each, but overnight markets suggest Moore is the most likely to have a good day.
He may have only five starters, but four are well favoured to perform strongly, all of them in combination with jockey Brett Prebble, who is also a renowned first-day performer.
While it isn't unknown for champion trainer John Size to produce a winner on the first day, his style is more along the "start slow and build" line and his record on this day is well behind those rivals.
The influence of the top first-day yards has been slightly weaker in the day's feature, the HKSAR Chief Executive's Cup, which has so far eluded Cruz, but Fownes (two wins), Shum and Moore have still collected four of the last nine. Only Moore (Able Speed) and Cruz (Crown Witness) have runners in today's edition.
It's also a race which has had a fairly spotty record for short-priced favourites, with only two saluting in the last decade - Cheerful Fortune and Lucky Nine - and only four favourites have won since the inception of the race in 1997.