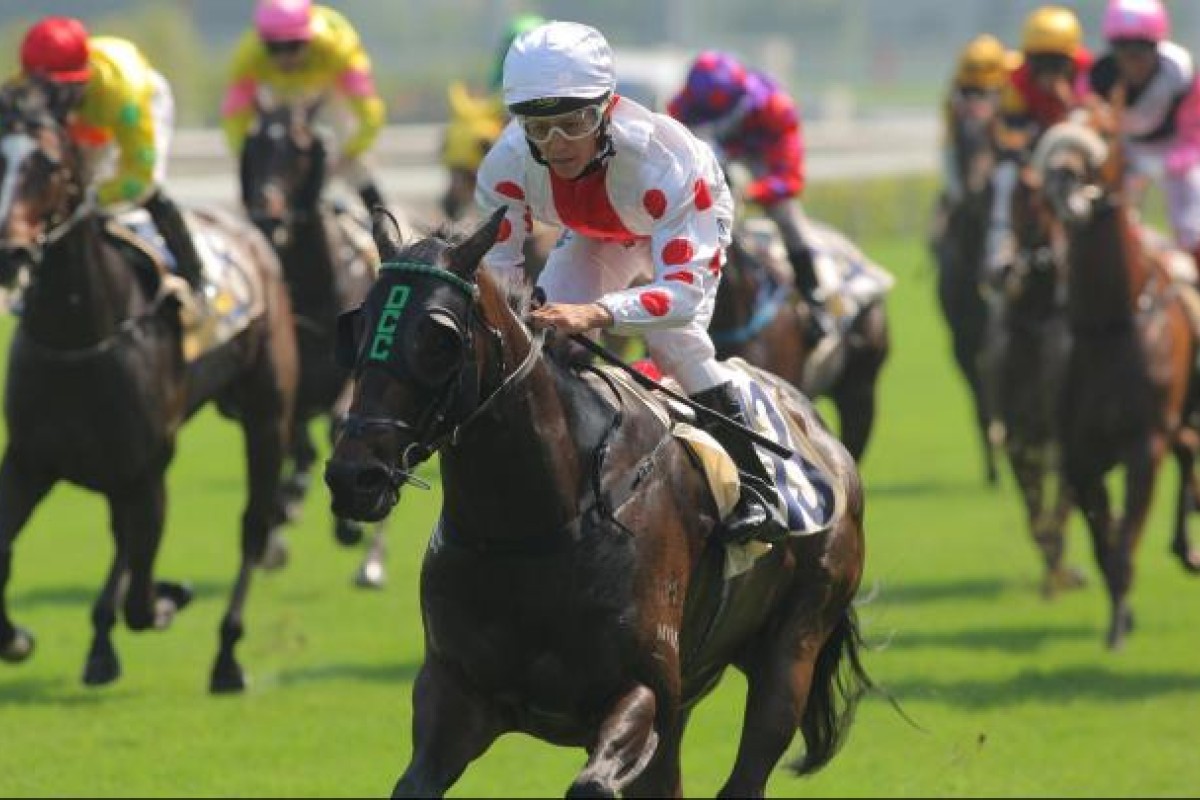 South African newcomer Richard Fourie showed his rivals a clean pair of heels at the pre-season carnival - during the fun of the jockeys' foot race - but he notched a far more significant win up the straight course yesterday with a pressure-relieving opening-day victory.
The lightweight rider began his tenure with a bang, driving the Derek Cruz-trained sprinter Well Fit to a dominant Class Four win, the four-year-old scoring by 3½ lengths with something in hand.
The 26-year-old South African said the importance of getting an early winner was impressed on him by nearly everyone he spoke to since arriving.
"Someone just said to me that I got the monkey off my back," Fourie said. "It was a brilliant day, the atmosphere was amazing and this racetrack is very honest."
Fourie also rode the Cruz-trained veteran Cerise Cherry into second in the day's feature race and said he was stunned at the competiveness of the racing.
"Every race is like riding in a Group One back home," he said. "Everyone wants to be in the firing line and it is just so competitive, which makes it interesting.
"If you're drawn better, it is much easier ... from those wide draws it's tough, because you either have to use your horse or you are too far back."
Cruz has a strong record of granting new riders a their first win - he supplied Tye Angland, Olivier Doleuze, Glyn Schofield and Mark du Plessis maiden victories - and the trainer said it was vital for a rookie to break through early.
"It builds their confidence and the other trainers will say 'Oh, this kid's riding well' and they'll give him the rides," Cruz said, adding that the rookie's exuberance may have cost him earlier in the day.
"Richard's first two rides for me on the day, he was a bit too excited and rode too keen, I thought, but he just had to wait a little bit more for the winner," he said.
Well Fit arrived as a two-year-old and had to drop to Class Five before notching a win, and that too was up the straight, at his 14th start.
"It's just a question of maturity for him, let's see what he can do now, he probably has a few wins left in him," Cruz said.
An exceptional riverside track gallop last week told Cruz Well Fit had made a significant step forward in his development.
"He jumped out with some Class Two horses, some very fast horses of mine, he gave them a real galloping lesson. He was very well and forward for today."