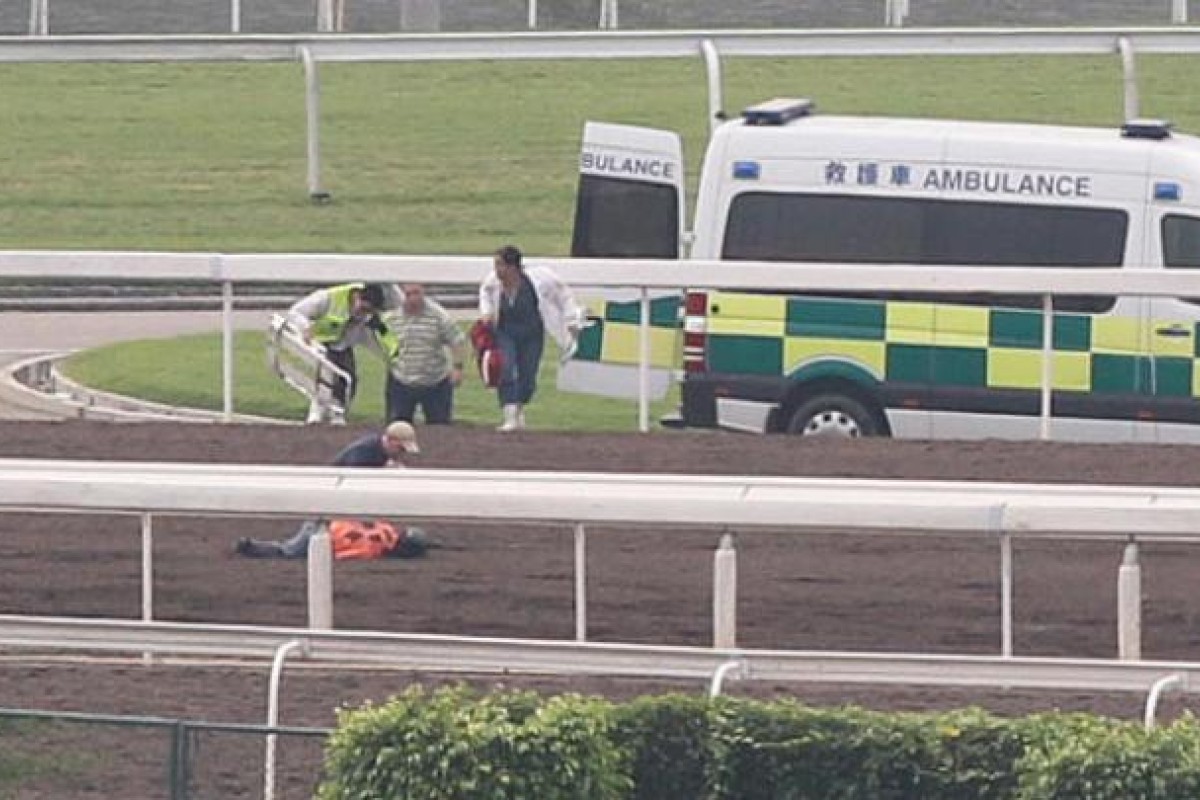 Stewards will take the extraordinary step of holding an inquiry into a barrier trial fall at Sha Tin yesterday that left Keith Yeung Ming-lun hospitalised with a broken ankle and concussion.
Yeung, who is likely to be out of action for up to three months, was riding the John Size-trained Red Courage in a 1,050m trial when his mount stumbled in the middle stages, sending the jockey head first into the ground and knocking him unconscious.
What caused the frightening incident will be the subject of an official hearing, to be held once Yeung is able to give evidence. The 24-year-old is expected to remain in hospital for observation for up to three days.
"We've got a jockey with a fractured ankle who looks like being out of the saddle for two or three months, and we've got a duty to the industry, and to Keith, to endeavour find out exactly what happened," Hong Kong Jockey Club chief steward Kim Kelly said.
Inquiries into possible careless riding cases in barrier trials are extremely rare - Kelly said he had not had direct experience with them previously, but had heard of similar cases - and the panel's job will be made more difficult by the relative lack of camera angles, relying heavily on jockeys' evidence.
Yeung lay motionless for more than five minutes as paramedics attended to him. He was rushed to hospital, where he was diagnosed with a fractured left ankle. A cast was placed on the injured joint, but doctors will have to wait for swelling to subside before more scans can be taken.
"Keith's indication was he would be two months out of the saddle and it would take a few more weeks after that to get fit," Kelly said.
Yeung is coming off a career-best season in which he rode 37 winners, placing him seventh in the 2011-12 jockeys' championship, and rose to the senior ranks. He has ridden 95 winners overall.
Richard Fourie has been booked to replace Yeung on all three of his rides at Happy Valley tonight - Young Supreme (race four), Red Lucky Star (race five) and Distill (race eight).