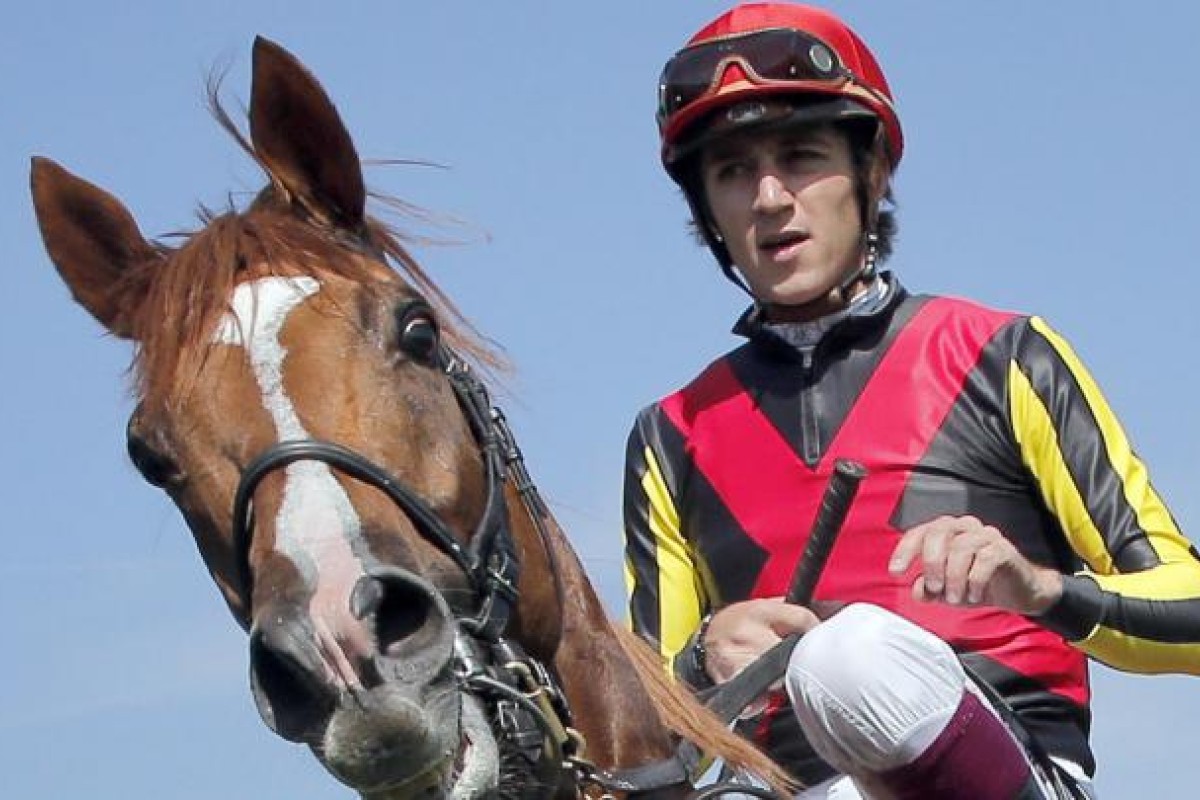 Orfevre's chances of making racing history on Sunday in giving Japan their first win in Europe's most prestigious race, the Prix de l'Arc de Triomphe, and fulfilling a nation's dream has grown immeasurably.
Japan's 2011 horse of the year after landing the Triple Crown became clear favourite for Sunday's showpiece after two of his main rivals had to be withdrawn.
Last year's brilliant winner, German filly Danedream, and top class English colt Nathaniel followed in the wake of the heavily fancied English mare Snow Fairy, who finished third last year and had warmed up for the Arc with a brilliant win in the Irish Champion Stakes last month.
However, a leg injury after gallops last Friday put an end to her challenge and boosted Orfevre trainer Yasutoshi Ikee's hopes of his challenger succeeding where 12 others over a spread of 32 years have failed.
Tuesday, though, thrust the four-year-old colt into perhaps the unwanted territory of undisputed favourite as previous co-favourite Danedream had to be withdrawn through no fault of her own or her connections.
The villain in the piece was an unnamed German horse stabled at the Cologne racetrack who was diagnosed with an infectious equine blood disease forcing the authorities to put all the horses there into an enforced three-month quarantine.
"There is no choice but to withdraw her as while if the race had been in a fortnight we might have been able to arrange something, it is impossible now with only a few days to go," said part-owner Tetsuya Yoshida's racing manager, Patrick Barbe.
While that was a huge boost to Orfevre, if not to the race organisers, better was to follow a few hours later.
Nathaniel, seen as the big danger after victory in the Eclipse Stakes earlier this season and then narrowly finishing runner-up to Danedream and Snow Fairy in the King George VI and Queen Elizabeth Stakes and Irish Champion Stakes respectively, was discovered to have a temperature and as a result ruled out.
"He had a temperature this morning, they took some blood tests and his blood wasn't right," said James Wigan, racing manager for owner Lady Rothschild.
"Considering how close we are to the race, we cannot consider running him."
That leaves 16 rivals for Orfevre, though others may enter the fray today if they are supplemented for the princely sum of €100,000 (HK$1 million).
One of those still in the race and who, on form, would be a major danger to Orfevre is Irish star Camelot, who already this term has won the English 2000 Guineas, the Epsom and Irish Derbies but last time out had a really tough race when finishing second in the English St Leger, spoiling his hopes of the Triple Crown.
Camelot's trainer, Aidan O'Brien, had been heeing and hawing about his running in the Arc as aside from his hard season he cannot be ridden by his normal jockey Joseph O'Brien as the trainer's son cannot make the 8 stone 11lbs (55.79kg) weight.
However, O'Brien, who has just one win in the race, in 2007 with Dylan Thomas, was more upbeat about his running on Tuesday.
"Obviously we're looking at it [the Arc] very strongly with the two big horses, Camelot and St Nicholas Abbey," he said.
"Both of them are doing a little bit in the morning [Wednesday] and if they come through that well, I think everybody will sit down and have a chat about it tomorrow afternoon and we'll see what we're going to do.
"It would be great if both of them ran but obviously they have to be well and they have to go through all their tests tomorrow and pass all those things before they get the all clear, but we'd be looking forward to it if that could happen."