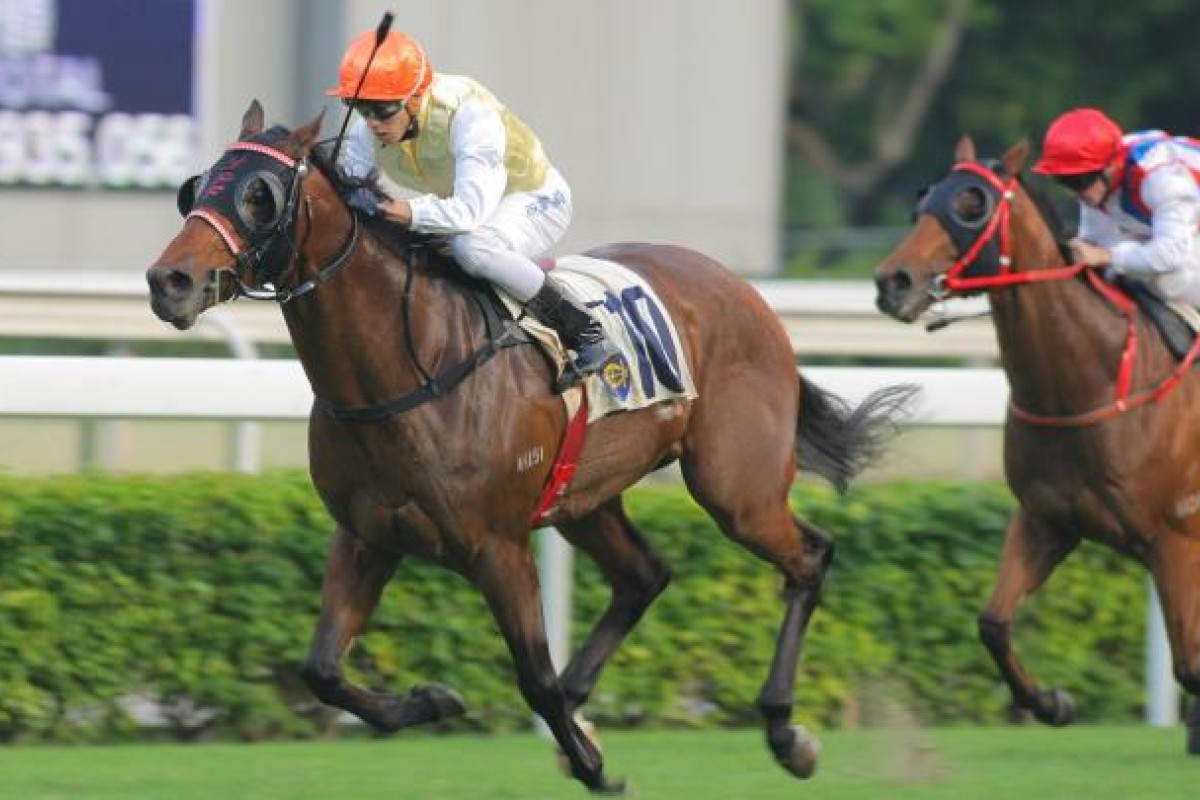 Vincent Ho Chak-yiu came to Sha Tin to make a statement on his first day competing as a senior rider and made light work of his reduced claim with two polished displays delivering him a double.
After Ho graduated last weekend, his former master Caspar Fownes warned the real test of the Ho's ability would be how he handled his generous five-pound weight advantage dropping to a less-appealing three pounds.
A decisive front-running ride on the Fownes-trained Always Well and a heady come-from-behind effort on Shahjee were an indication Ho should remain a factor.
"Being the first day with three pounds, I really wanted to show the owners and trainers some confidence that I'm capable of competing as a senior jockey," Ho said. "I wanted to come here and be confident, and I knew that I had a couple of good rides and it turned out to be a pretty good day."
Ho made a pre-meditated drive for the lead from gate 10 on Always Well, rating him nicely in front and then riding tenaciously to hold on from fast-finishing favourite Sudden Thunder.
"The boss gave me the instructions to go forward," Ho said. "I was on the fastest horse in the race, and I think if we had held him up he wouldn't have had a chance."
Always Well hadn't won in more than a year, yet was trimmed up in betting, backed from as much as 16-1 to 10-1 late, but Fownes pleaded with the handicapper to be lenient when assessing the victory.
"He did look to be a progressive horse in his first season, but last term he just ran moderate races overall," the trainer said. "His first run was just OK, so today I said, 'Just drive him to the front', basically to try something different on him, to be aggressive.
"Hopefully the handicapper can look at that win and see and he can stay in Class Four, and he shouldn't get more than five really, he fell in. He got a nice sectional, he kicked when he needed to kick and he held on.
"It was great for Vincent to come down and get a result on his first day of riding with three pounds."