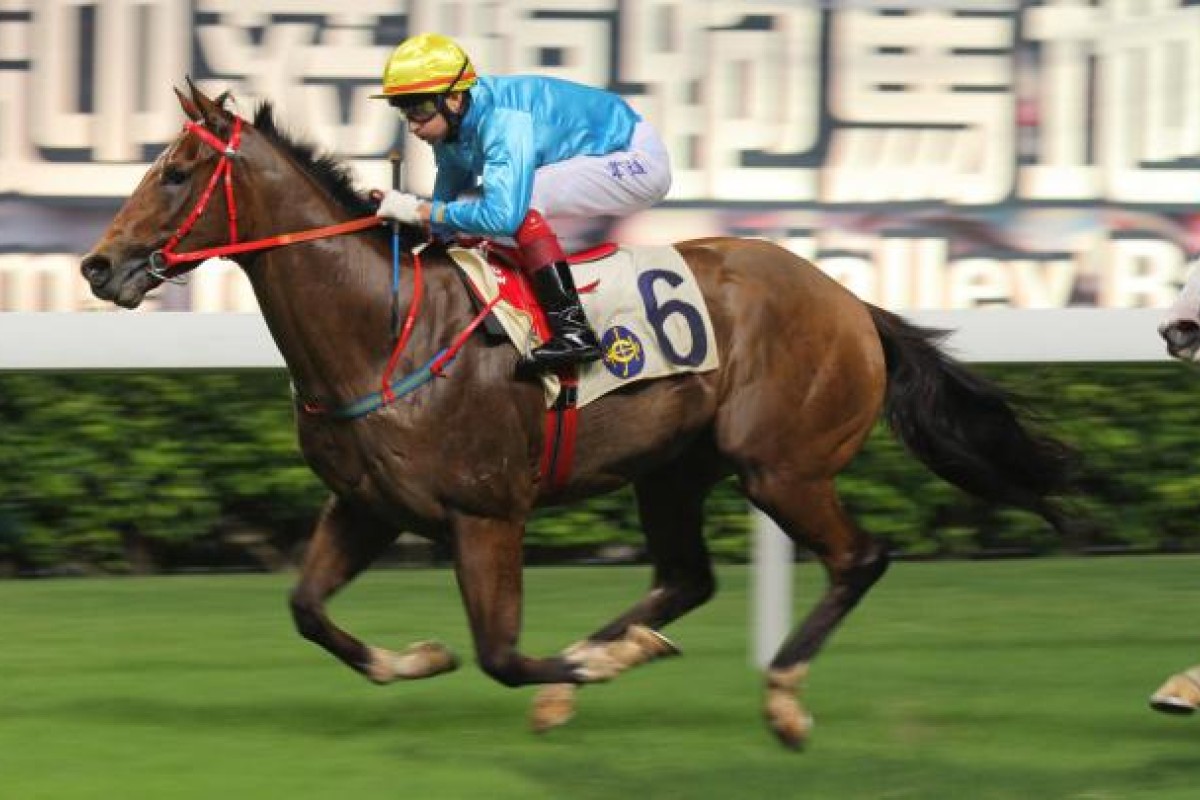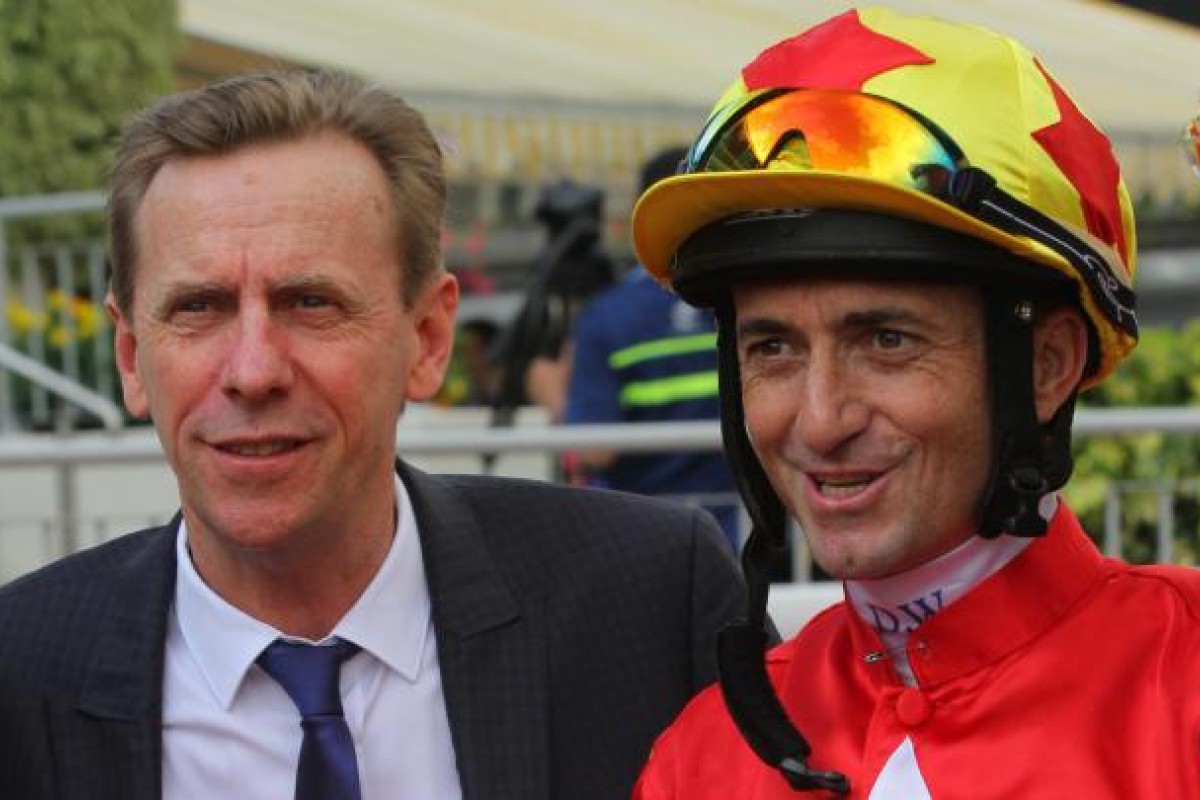 It is rare a horse turns up at Happy Valley at his first race start and wins with authority, but that was the case with Tour De Force and the John Size-trained four-year-old looms as the best Triple Trio banker at the track tomorrow night.
A better barrier, Douglas Whyte getting back on and an extremely favourable weight turnaround mean Tour De Force can turn the tables on last-start conqueror Cape Canaveral in a Class Three handicap, the final leg of a TT bolstered by a HK$2 million jackpot.
Cape Canaveral (Matthew Chadwick) looked impressive on his Happy Valley debut last start, but got all the favours as he jumped from gate one on the "C" course and box-seated before getting a perfect split at the top of the straight.
Closing off strongly, a length away on the line, was Tour De Force, who had never been better than three deep for the trip for Ben So Tik-hung.
Now the roles will be reversed. Whyte gets gate two - the same draw he won from on debut over 1,000m last season - and Cape Canaveral is out in barrier eight, with the Size horse meeting his rival two pounds better at the weights.
Tour De Force, with two starts under his belt this prep, will get a lovely run in between what is guaranteed to be a genuinely run race, with Romantic City tearing along.
Cape Canaveral should be among the selections, as should Turf Magic (Tye Angland) from his low draw and Red Lucky Star (Richard Fourie). A couple of outsiders to consider after decent trials are Luck Scepter (Alex Lai Hoi-wing) and Lovely Boy (So).
The opening leg is by far the toughest to negotiate, with what seems a lack of pace and some obvious hopes drawing badly, making it even murkier.
Play tight in the other legs and choose from a top six of Noble De Best (Andreas Suborics) as a banker, from Fortune Bravo (Eddie Lai Wai-ming) - who would be the banker had he drawn better than 10 after a dominant last-start win - Brilliant Chariot (Olivier Doleuze), Sunny More (Tim Clark), Yuan's Fortune (Weichong Marwing) and Home With Glory (Jacky Tong Chi-wai).
Both of Hear The Roar's wins have been at Sha Tin, but barrier three and a solid pace over 1,800m make him the best banker in the middle pin.
Hear The Roar (Marwing) has run some decent races at the city circuit and can lope along comfortably behind a suitably solid tempo, set by Fortune Winner (Tong) and Shiny Day (So). The five-year-old son of High Chaparral's rating has dropped to 72, and he should bounce back up in the early part of this season.
Indigo Way (Alex Lai Hoi-wing) has claims, served well by barrier five and some speed, but after that it gets skinny. Perhaps Great Renown (Doleuze) can halt his ratings slide from gate one, and throw in at least one of the previously mentioned front runners.
---
Read Michael Cox's blog – Entering the Dragon's den. Go to: http://www.scmp.com/author/michael-cox-0
TRACK STARS
RACE 1:
(1) Real Dragon, (2) Dynamic Cross, ((4) Flying Keeper, (7) Good Looking Watch.
RACE 2:
(2) Tomodachi, (3) Call Me Achiever, (4) China Good, (7) Pillowin.
RACE 3:
(1) Walk On Grass, (3) Flashing Guy, (5) Team Work, (10) Victory General.
RACE 4:
(1) Noble De Best, (3) Diligent III, (9) Yuan's Fortune, (10) Blossom Daily.
RACE 5:
(1) Shiny Day, (3) Fortune Winner, (4) Hear The Roar, (5) Cartoon Fay Fay.
RACE 6:
(1) Imperial Rome, (2) Sea The Pearls, (5) Cape Canaveral, (7) Lovely Boy.
RACE 7:
(2) Flying Chaparral, (3) Mega Champion, (5) Medallist, (12) Forgive And Forget.
RACE 8:
(2) Bubble Chic, (4) Business As Usual, (8) Dragon Fighter, (12) Perfect Cheers.