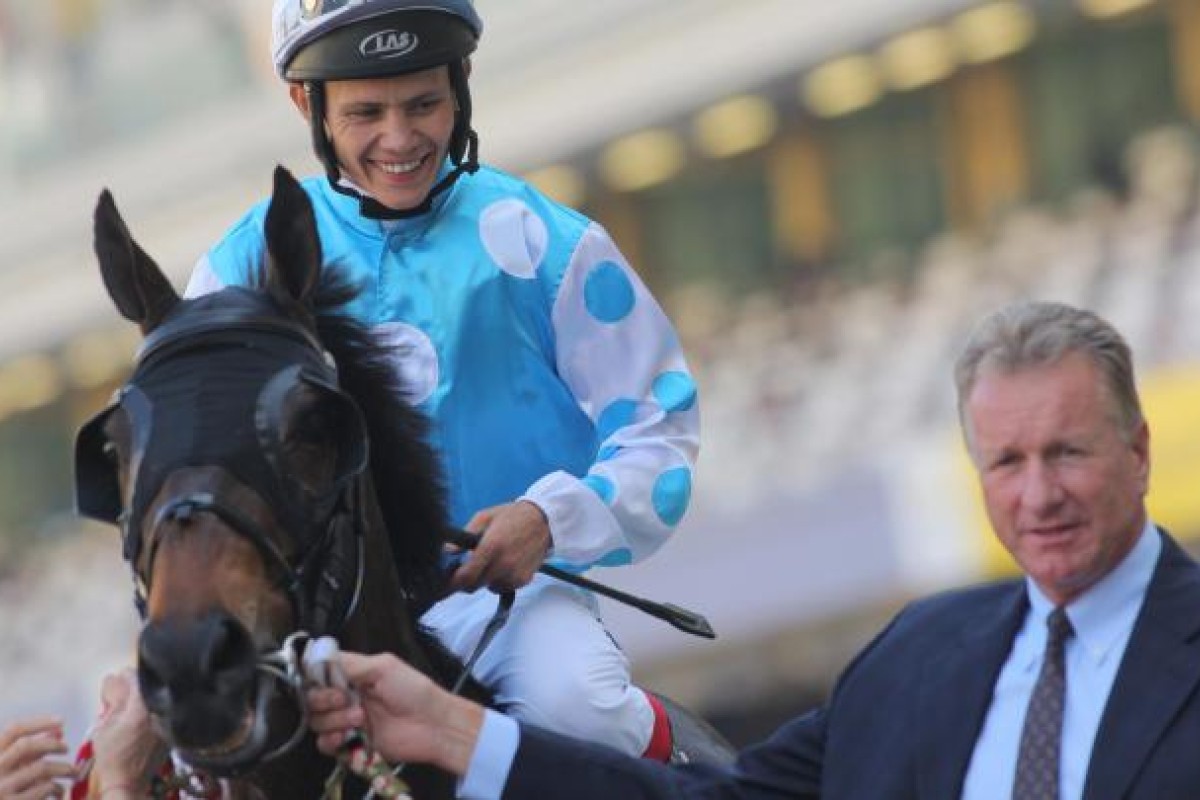 The fickle nature of owners in this part of the world is a constant worry for trainers - especially when the old adage "this horse needs time" is trotted out. So Tony Millard didn't hesitate to credit patient owner Christopher So Chi-hang for Genuine Leader's second win.
"Usually when you say a horse needs time, by the time it has been given the time it needs, it has been transferred and is sitting in someone else's yard," said Millard, who gave the now five-year-old just four runs last season.
"Chris is a great owner, we asked him to wait and it has given us this chance. We ran into foot problems with him and we put him away for a couple of months, then when we brought him back at the start of this season it was too hot for him, so we backed off him then, too."
Waiting until the second month of the season to resume, after winning a restricted race in March, appears to have allowed the New Zealand-bred gelding time to grow.
"We could have raced him at the end of last season and I'm glad we didn't because I think he has developed," Millard said. "There's nothing like time to develop a horse, it's all about making them better. In normal circumstances you get that, but usually not here. The off-season break helped, too."
Genuine Leader won comfortably enough as 2.95 favourite, but Millard was pouring cold water over the form with placegetters Team Work and Hinyuen Paladin hardly world beaters.
"I don't think we beat much today, there were some average horses in that race - maybe we just got a bit lucky," he said.
Genuine Leader is by Ekraar, a Godolphin-owned stayer who was beaten a head in the 2001 Hong Kong Vase and is a half-brother to successful sire Hussonet. Despite the seemingly stamina-based pedigree, Genuine leader is showing speed, but that could give way to getting over further later in the horse's career, according to jockey Richard Fourie.
"I think he is a lovely horse - he is young and speedy now but when he settles down he does feel like he will get further, maybe a mile," he said.