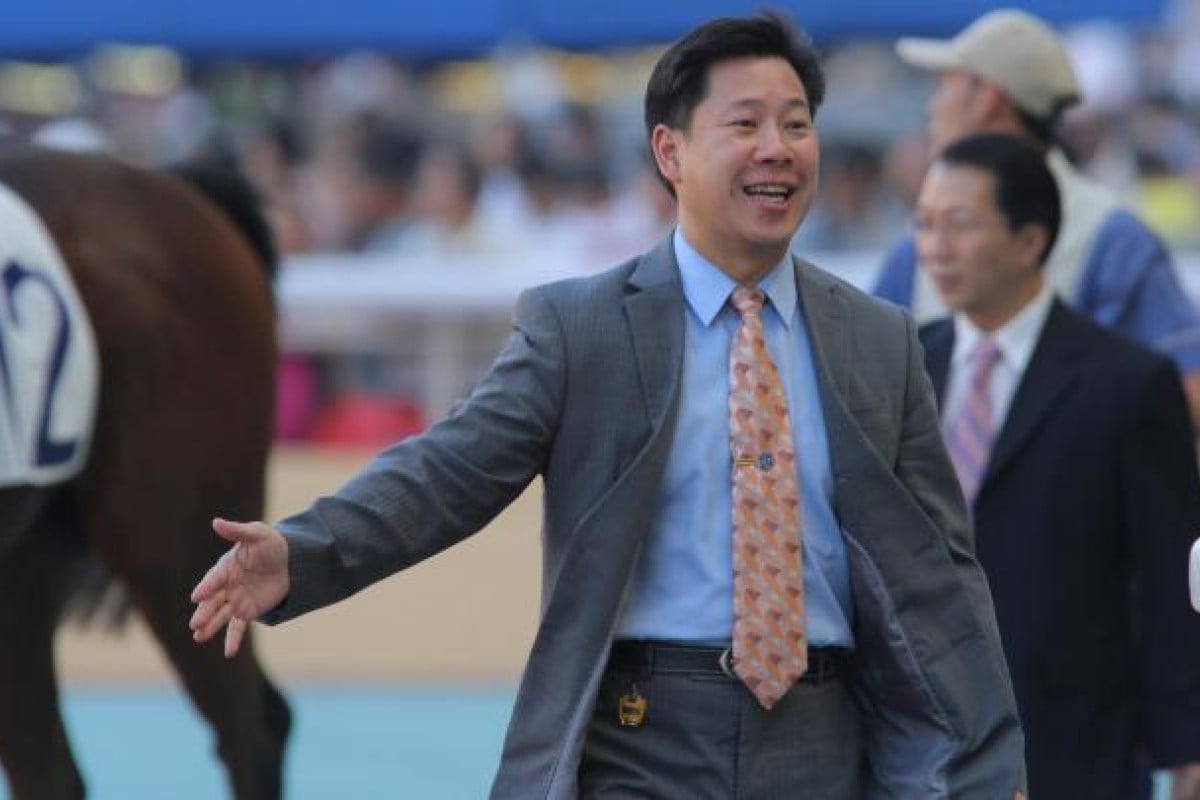 Trainer Dennis Yip Chor-hong delivered direct and simple instructions to the jockeys on his two winners as aggressive tactics paid off on Secret Of Winning and Smart Kids.
Yip told apprentice Alvin Ng Ka-chun to "lead at all costs" on Secret Of Winning and Howard Cheng Yue-tin made the most of gate one on Smart Kids, as he stayed close in the run and then used some veteran ring-craft late.
"I thought today you needed to be near the pace to have a better chance," Yip said.
Yip said the secret of his first winner for the day was simply leading: "Secret Of Winning only had 116 pounds with Alvin's claim, so we wanted to put him into the race," he said. "I was a bit worried about crossing Assure, drawn in one, so I made sure Alvin was aggressive out of the gates. We were getting a lot of weight off the favourite [runner-up Golden Bauhinia], so we wanted to make it count."
It was Ng's third success for the term, and the youngster's 30th winner, and he said the tactics played to the seven-year-old's strengths.
"Leading today was a big help, and it is the horse's normal style," he said.
Smart Kids came in off three unplaced runs to start the season, but with barrier one and bottom weight, Cheng was able to control the race from the fence. But not only did Cheng control the speed, but when Douglas Whyte loomed to take the rails run on favourite Gamekeepers in the straight, Cheng made sure it was the narrowest of gaps the relatively inexperienced horse would need to squeeze through.
"That was a really good tactical ride," Yip said. "That horse [Gamekeepers] is better than my horse, but the ride won the race."
"From gate number one and with that weight, I said to Howard, sit second or third at worst - but if nobody goes forward, push on by yourself."