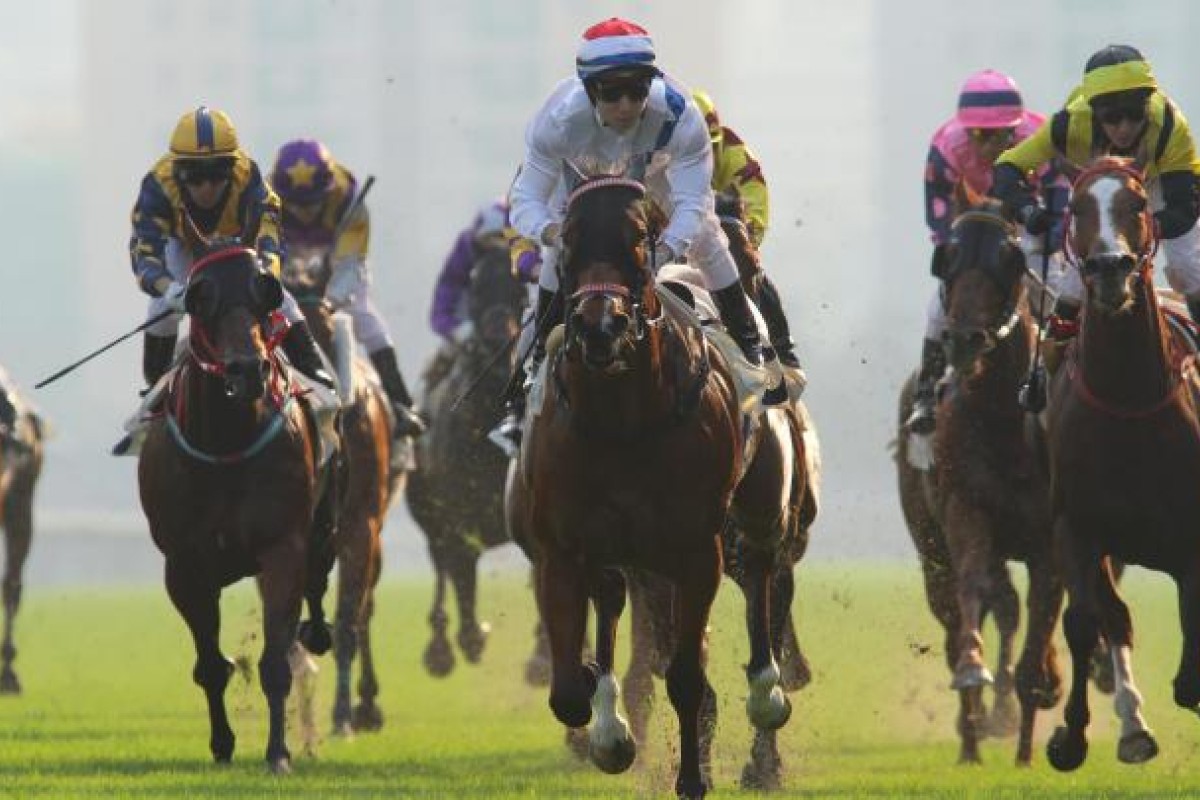 Ricky Yiu Poon-fai promised not to rush exciting youngster Amber Sky after the boom three-year-old reclaimed his status as a rising sprint star with another dominant straight-track victory.
"We'll be looking after this horse's welfare first," Yiu said. "I'm not even looking at the programme yet, let's see how he pulls up and keep teaching him at home - he hasn't raced around a bend yet - he hasn't even trialled around a bend yet either."
Amber Sky had his colours controversially lowered last start when he was attacked for the lead and was then gunned done by Vital Flyer - snapping his unbeaten record at three.
Yiu enlisted Matthew Chadwick to ride this time, who showed off the son of Exceed And Excel's best attribute - pure straight-line speed - as he allowed the gelding to stride through slick middle sectionals and burn his opposition - including Vital Flyer off.
"He just needs to run along," Chadwick said. "I think the reason he got beaten the first time was because he was immature and weak and wasn't able to fight back when another horse went past him - he just doesn't know how to do that yet."
Hong Kong Jockey Club executive director of racing Bill Nader made preliminary enquiries straight after the race as to whether Yiu was thinking about entering Amber Sky - whose rating will move well into the 90s after winning off 85 yesterday - in the Jockey Club Sprint in two weeks, with a view to contesting the Longines Hong Kong Sprint on International day.
"There's no way he is ready for that sort of opposition," said Yiu, who sighted Amber Sky's difficulties at handling a turn as a sign of the gelding's relative immaturity.
"He just goes too fast for his own good and hasn't handled it very well in trackwork," he said.
Chadwick said he also had reservations about throwing Amber Sky into the deep end.
"Even though he was leading easily, and was pretty dominant, I just wonder what would have happened if something had come out and really eye-balled him," he said.
"There was nothing there quick enough to keep up with him, but if there was something that could get in his face, how would he react? He has only just turned three, and he still has a lot to learn about racing."