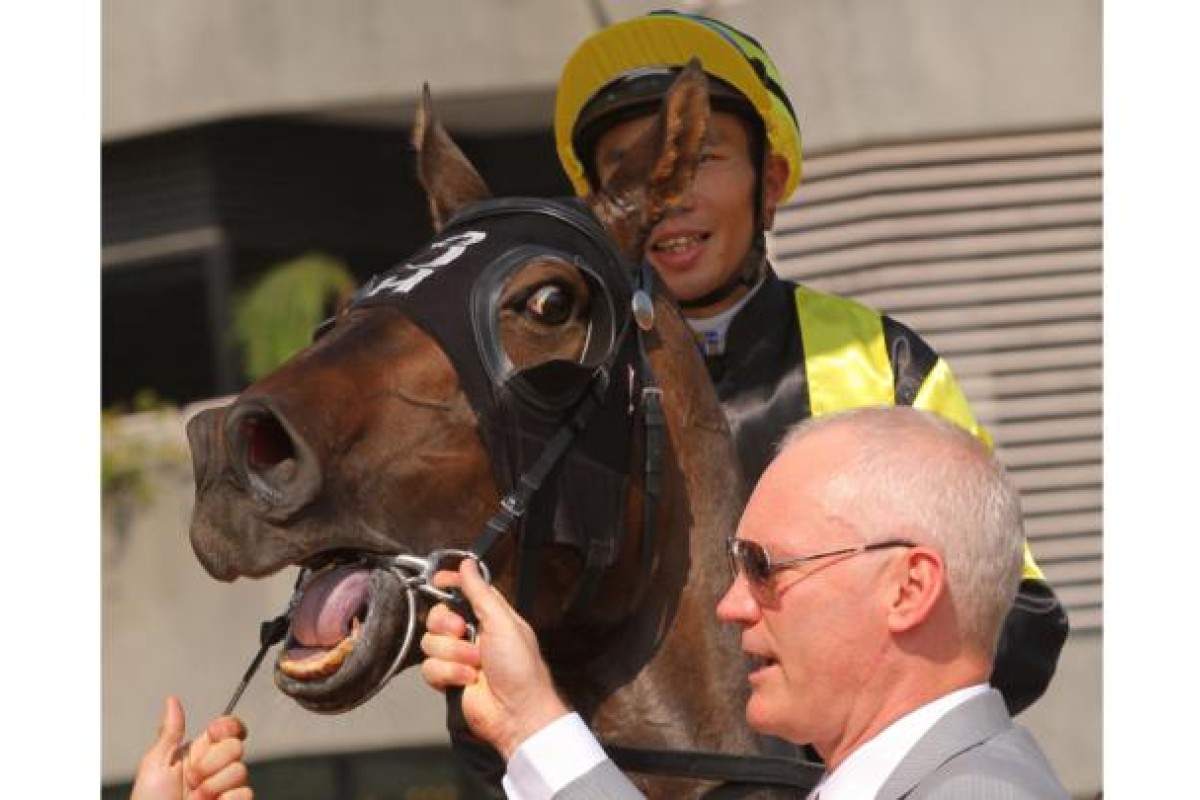 We are happy enough to let the trainers and vets duke it out over whether cortisone injections to ease joint problems in racehorses should be governed by hard and fast rules, but there are other issues highlighted by Sunday's little stoush between the vets and trainer David Hall.
Hall took the ball up on the weekend, but rest assured he has plenty of support from some of our other leading trainers and this is an area which will continue to bubble over, though perhaps more in the background. What nobody wants is more trainers posing as vets or vets posing as trainers.
It was somewhat ironic when chief vet Chris Riggs suggested that medicating all the time for all things would take us down the path to ruin followed by North America, since it is the vets in the US who are the main protagonists for drug-soused racing as they are making most of the money out of it.
Hall's twin points on Sunday after Jun Dao's win were whether it was fair to the public for a horse to be presented medicated on some occasions and not others and, secondly, whether there should be a clear line in the sand, a rule that states in black and white what is and isn't allowed.
As far as the latter point is concerned, trainers would prefer a rule, instead of a policy, because it gives them a clear framework with which to plan the training and racing for the horse involved.
Knowing that, without question under an actual rule, a horse can or cannot be injected at such and such a time, the trainer can then target or dismiss particular races according to how it fits that schedule.
In truth, managing things like vet issues or protests by policies, instigated and undertaken by good professionals, rather than a severe rule is more advanced and more intelligent - and so often a recipe for making everyone unhappy.
Protests offer a good insight. As protests in Hong Kong are decided based on the skills and opinions of the stewards, there is always the possibility their opinion does not intersect with someone else's.
However, with a hard and fast rule as some jurisdictions have, an unfair outcome is defensible by a shrugging of shoulders and a "what can you do"? So, for the larger argument about whether veterinary treatment of horses in Hong Kong should be dictated by rules, by vet policies or by trainer needs, we'll pass, except to say we like the "anti drugs-in-racing" stance of the Jockey Club and it is not going to change.
But there is an aspect which concerns punters more and that is the issue of disclosure.
As we said, part of Hall's argument was Jun Dao was able to be medicated twice, first-up and third-up, and won those races and didn't win when he was not permitted to be medicated second-up.
Now, in terms of debating, it was a clever angle to take and one that backed up his position, but the truth is Jun Dao's second-up run was very sound, finishing fourth after his inexperienced jockey missed the jump. So the effect of the treatment or non-treatment is open to argument.
But, considering how much information the Jockey Club does pour out to punters - and it leads the world - we wonder why joint treatments before races aren't part of that flow.
This treatment would have to be at least on a par with a gelding, a minor bleed, a mucopus or a gear change. We are told when horses have had throat surgery, leg surgery, eye surgery, or even, to Sean Woods' chagrin last week, when a scan shows up some old flaw in the fibres of a tendon or ligament.
The club practically lists when horses have had a restless night but when a horse with creaky joints has had the discomfort removed, that seems to be a secret between the vets and the horse's connections and we find out only after the post-race interview.
Of course, like all these things, it would come down to interpretation and may even come under a heading of too much information, but we are talking about access.
And if the Jockey Club backs its vet department, as we would expect, and supports the unique situation which enables it to have such a high level of transparency in the area of treatments, then there also seems no reason to withhold knowledge of these treatments from the public.