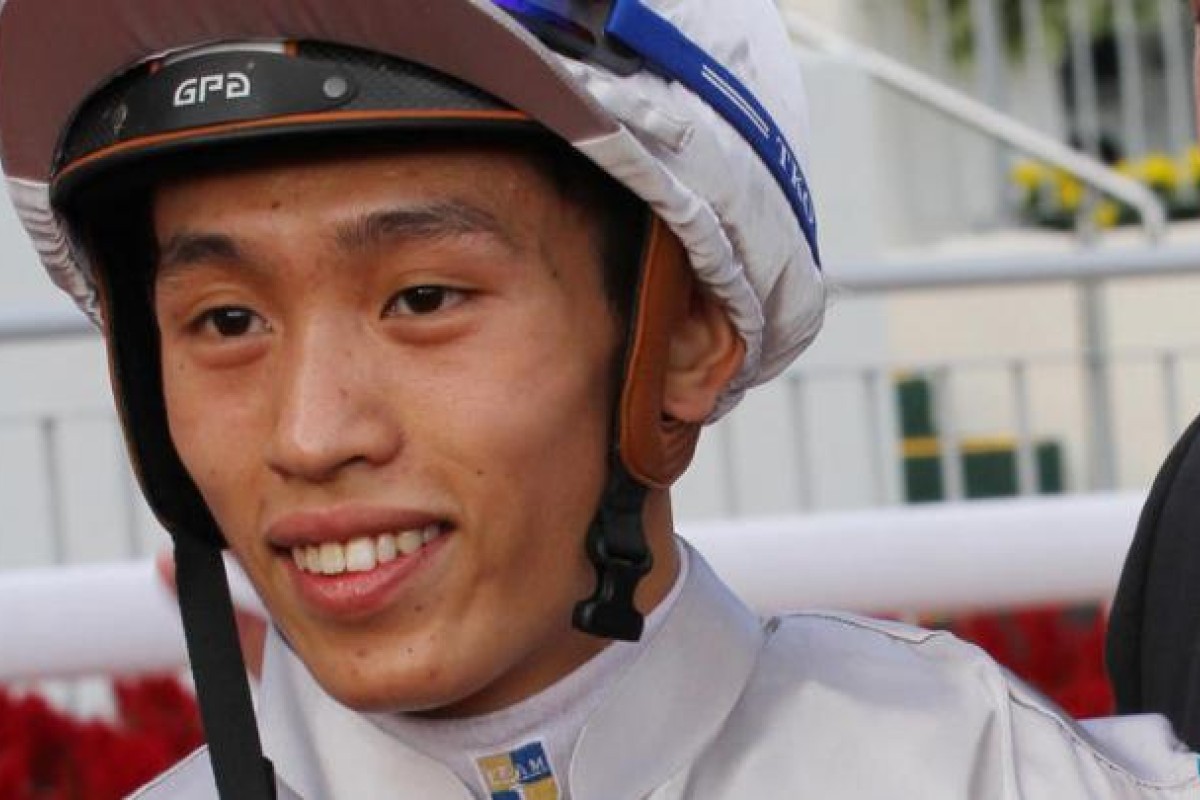 Even though a few favourites floundered, punters still seemed to zero in on the winners, with the Caspar Fownes-trained Blossom Daily landing one of two huge successful plunges in successive races.
Blossom Daily was slammed from as much as 14-1, a mountain of money sending his odds spiralling into a starting price of 4.7, and a race later Rocket Proud was given a solid push, trimming up from more than $7 to start $4.1.
Around HK$3 million in bets were dropped on Blossom Daily in the last two minutes of betting, leaving jockey Vincent Ho Chak-yiu in the hot seat after a disappointing ride on the five-year-old last start.
"I didn't know what the odds were, but I got told after the race," said Ho, after he had positioned his mount perfectly in a one-off position.
"That's where I was trying to be last start at Happy Valley, but it didn't quite work out for me. This time he flew the gate and I took advantage to put him where he was, he travelled really nicely and relaxed for me."
Fownes said he was "a good boss" for giving his former apprentice another chance, and called the ride "cool, calm and collected".
"Vincent rode him a treat and had the horse exactly where I wanted him positioned in the run," he said.
Fownes said Blossom Daily was a nice type, seemingly with scope to win in higher grades, but the gelding's nervy disposition had held him back.
"He can be a bit toey, and we have worked so hard to help him calm down - and he seems to have finally taken a chill pill," Fownes said. "It was a nice effort and I hope he can go on and win another race. He handles both tracks, so that works in his favour, but now that he is much better behaved here, I'll keep him here." Rocket Proud's win gave a relieved Gerald Mosse a second win of his stint, after he went winless for four meetings leading into Wednesday's Happy Valley meeting.
"It is hard when you start the season late, everyone already has their horses," explained Mosse.
"I was very happy to get a winner during the week and it is good to maybe get some momentum."
Rocket Proud's trainer Tony Cruz certainly wasn't getting carried away with a win from a six-year-old, who had won just one from 32 since arriving from Australia, but he was giving top marks to Mosse's ride; the Frenchman getting into the one-out, one-back spot from barrier five.
"The horse is pretty limited really, he is just a Class Four horse, but that was a 10-out-of-10 ride," Cruz said.