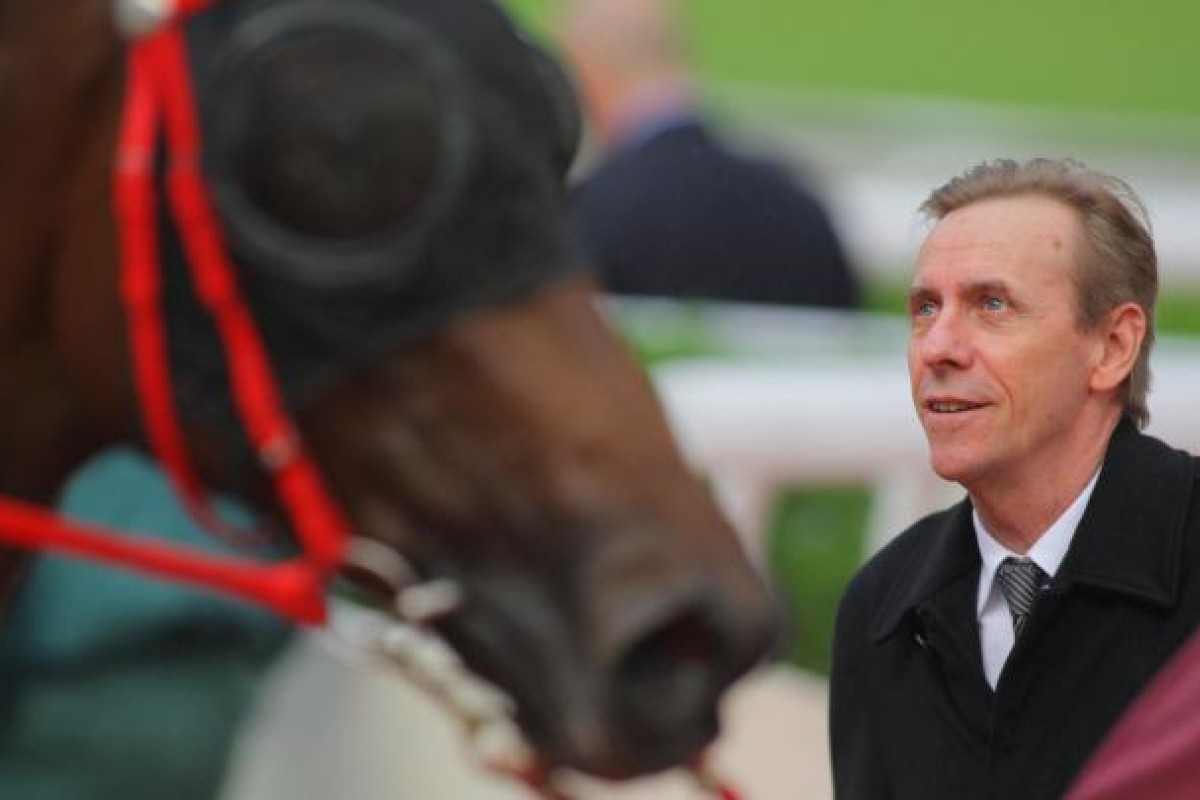 Champion trainer John Size had a plan for Aomen going into the Peninsula Golden Jubilee Challenge Cup (1,650m) and a three-length victory in the annual all-weather feature was the successful result.
Aomen was the second leg of a double for Size and sealed a treble for champion rider Douglas Whyte, but there was some thought behind his victory.
The first key to Aomen's winning form was the all-weather surface, on which he was super impressive in June this year, but the second was more subtle and saw Size back the gelding up within a week from his run over 1,400m in Class One last Sunday.
"He's been a bit fresh and there have been two separate incidents with him at the start. The most recent was when he missed the jump on the dirt first-up this season and the previous when he dumped Douglas just after the start of a race in July," Size said.
"I think Aomen gets a bit nervous, a bit on edge at the gates and I hoped that bringing him back to the races again so quickly after having a race would see him more relaxed. He seem to jump very well today and everything went to plan. Where he goes now, I don't know. That will take him to a 100 rating, I guess, and there will be few races for him on the dirt off that mark. I'll be surprised if he can compete at that level on turf."
Whyte didn't ride Aomen last week when he finished sixth behind dead-heaters Penglai Xianzi and Fulfil A Wish, but said he could notice the difference in the gelding from how he normally behaved.
"He walked around behind the start quiet as a lamb, so it looks to have done the trick," Whyte said. "That said, he was flattered by the conditions, which were the same as he had when he won on the all-weather last time. He was helped by the wet track, flattered by the bias and he was at his top at the line."
Likewise the modest dirt sprinter O'Halo, who had the golden ticket to riches yesterday - gate one and some early speed to use it - and Size said he was delighted to get a second win out of the gelding.
Whyte was even more blunt with the lead-rail bias looking to be as important as, or maybe more important than O'Halo's ability.
"It was just perfect for him from gate one. All he had to do was show some good manners, get out of the stalls and show pace then maintain it. He didn't had to quicken or go around a horse - that was his race and he'll be in Class Three now, he'll struggle," Whyte said, but he was far more enthusiastic about Dennis Yip Chor-hong's debut winner, All You Wish.
The Thorn Park three-year-old was one of the day's big tips and didn't disappoint.
The gelding sat in midfield in the opening 1,200m event, then gathered up his rivals effortlessly in the last 200m to win the Class Four restricted to three-year-olds just a little cozily.
"He's a lovely mover, I've trialled him twice and he just floats under you and then has a nice turn of foot," Whyte said. "I just hope they don't rush him. With some time to furnish and mature as an individual, he'll work his way up through the grades. He's got a future."