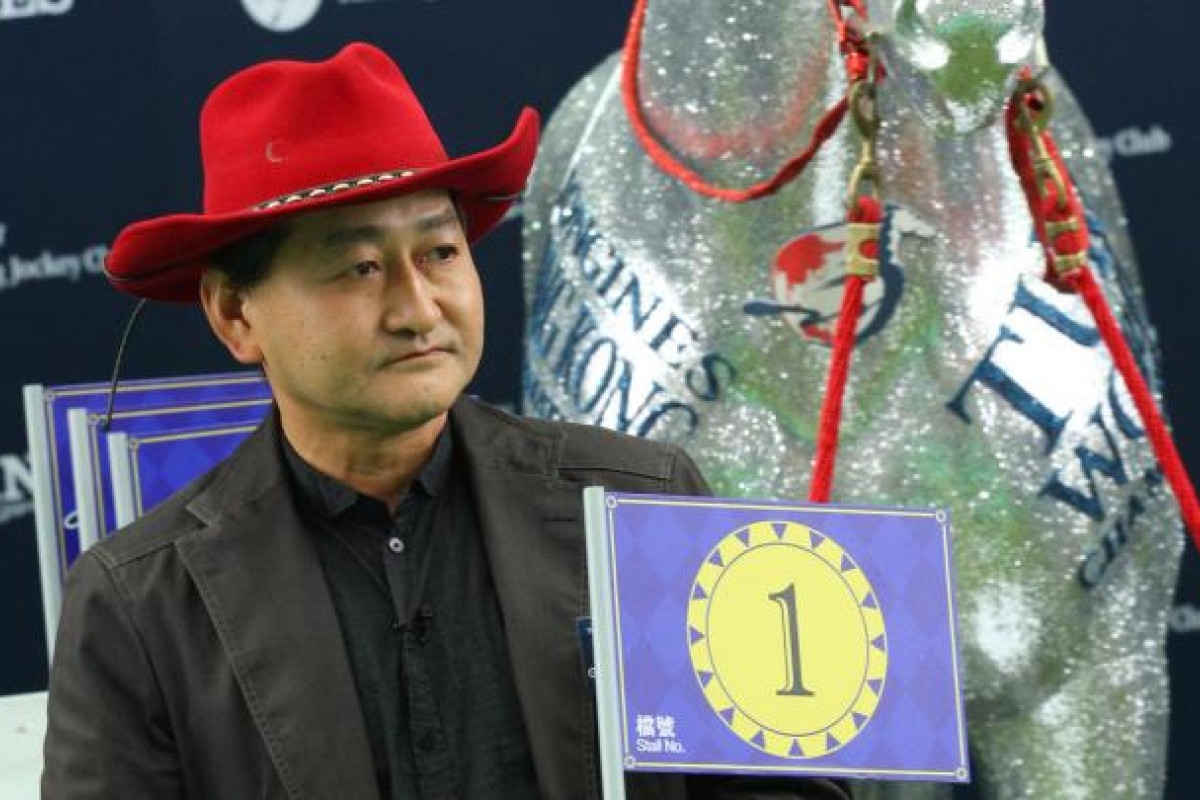 Not so long ago, the Japanese visitors to the December international meeting were always to be feared, but it has been seven years since their last winner at the meeting (Hat Trick) and trainer Yoshito Yahagi wants to change that with Grand Prix Boss in the Mile.
On a golden afternoon in 2001, the Japanese-trained visitors took the Vase, Mile and Cup, and their presence in the Mile in particular around that time was regular and regularly influential.
Both aspects of their participation have declined in recent seasons, but the land of the rising sun is back with a serious challenge for this year's HKIR. It has two powerful sprinters, Lord Kanaloa and Curren Chan, who is having her final start; and two top mile gallopers, Sadamu Patek and Grand Prix Boss, the horse Yahagi calls "the best miler in Japan" this year.
Yahagi, a colourful character easily identified by his bright headwear, has always had confidence in the four-year-old, enough confidence to take him to England to take on Frankel at Royal Ascot in 2011.
That didn't quite work out - a familiar story for those who took on Frankel - but Yahagi has maintained his belief despite seconds at home to Strong Return and Sadamu Patek in both Japan's Group One 1,600m events in 2012.
"He was always a good horse, but he has not had the right run in the Yasuda Kinen and then the Mile Championship and I think he should have won both," he said.
"I am even happier with his condition here in Hong Kong now because the trip has had a good effect on him.
"He was a little tired after the race in Kyoto, but coming here to somewhere new seems to have freshened him up," he said.
Coming off an unlucky second in Kyoto repeats the pattern of Eishin Preston's stunning 2001 Mile win, and the race has also provided Hat Trick and a number of minor placegetters at Sha Tin.
"The Hong Kong mile horses are very good, but so is my horse," Yahagi said.
A win would mark a remarkable return to Hong Kong for jockey, Hiroyuki Uchida, better known here as the rider involved in the Happy Valley argy-bargy with Brett Prebble during the 2010 International Jockeys' Champion that earned the Australian a month's ban.