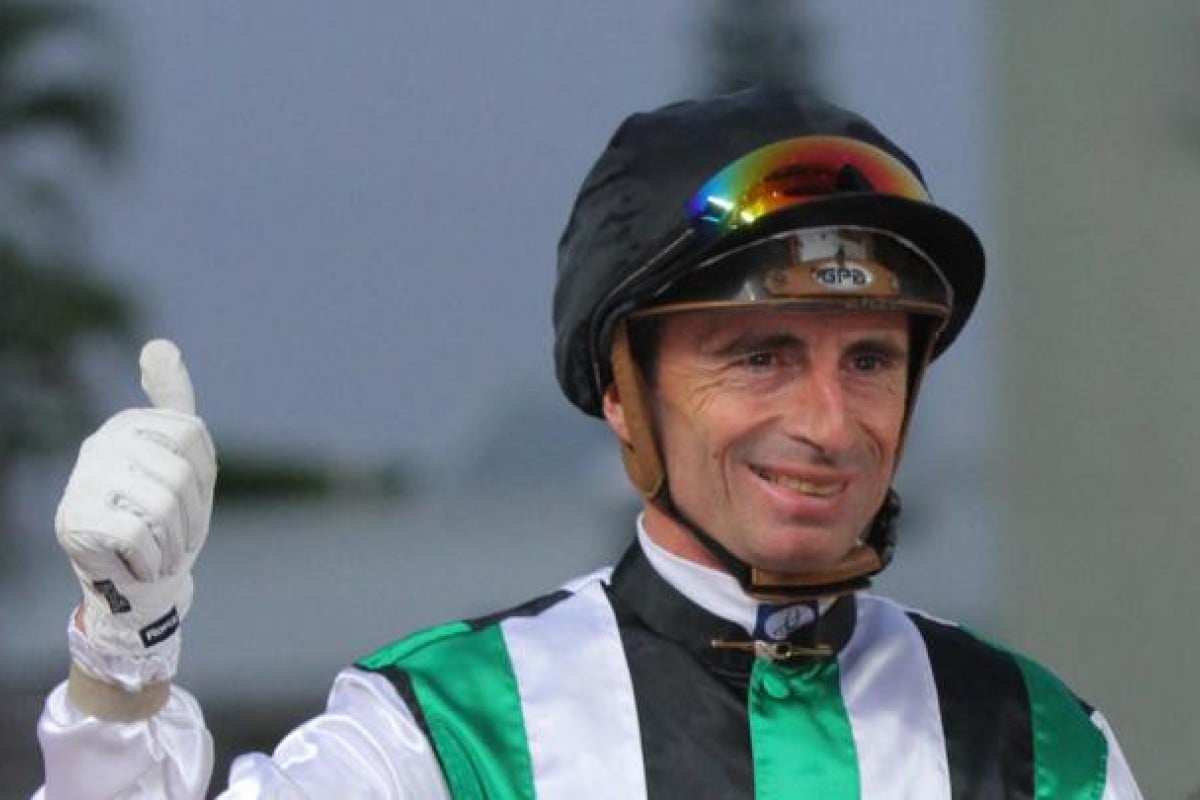 The difference between winning and losing was a flared nostril when Chancellor edged out Jimson The Best - but the narrow margin was also the difference between a relatively small fine and a far more serious penalty for winning jockey Gerald Mosse, who weighed-in overweight.
The Frenchman was fined HK$5,000 for coming back to scale two pounds over Chancellor's allotted 121 pounds; stewards warned the penalty could have been "far more significant" and would have likely carried a suspension had the horse finished second.
"All's well that ends well, but if the nose had gone the other way, it would have been easy to argue that the two pounds cost the horse the race," chief steward Kim Kelly said.
It took all of Mosse's cunning to get Chancellor across the line first, and it even appeared as though Tye Angland had done enough to get Jimson The Best's head down on the line in a deceptive photo finish. Angland gave the standard racetrack philosophy of "that's racing" after the narrow defeat.
"You can see in the photo that my body and hands are in front of Gerald's, I nearly got there," Angland said.
Also deceptive was the speed Mosse was going in front on the Tony Cruz-trained four-year-old: he ran unopposed to a clear lead down the back in the mile contest, but only carved out modest sectionals in doing so - running 25.34, 24.14 and 23.77 to the home turn.
On a track that seemed to be giving those closest to the rails some assistance, Mosse slipped away again at the 500m and got home in 23.34.
"The pace was just too slow early, so I was able to dictate the race," Mosse said. "It gave him his chance to win. I had to kick when I did, so early, because he is so one-paced. I will give him credit though, because he kept on fighting all the way to the line."
A win on John Moore's Flash Knight - who easily beat a strong Class Two field - gave Mosse a double and seven wins for the season.
Mosse sat third-last in the run, weaving and pushing his way through the field, and when he got to the front, Flash Knight finished off like a horse with some quality.
Flash Knight booted away to win by 2-1/4-lengths and the four-year-old - who won off 88 yesterday - will now find himself with a rating approaching triple figures and a local record of two wins from nine starts.
"This is a very nice horse, and I think he is a horse with big potential," Mosse said. "He needs to learn a lot more as he is a bit immature. But he can go on and win more races, I believe."