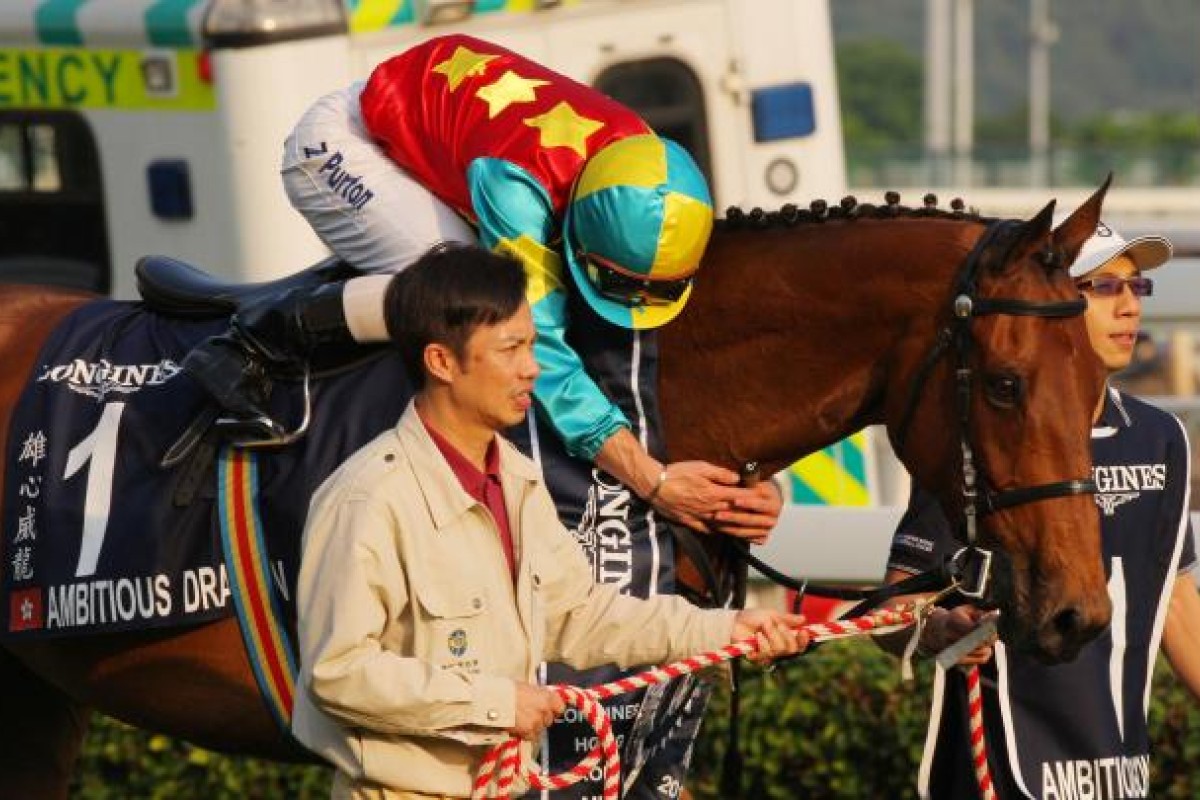 It's that time of year again - when the International Federation of Horseracing Authorities releases the latest World Thoroughbred rankings for the full year of 2012.
Out they came last night, with Ambitious Dragon rating a 124 figure that made him the joint highest-rated Hong Kong horse in the history of the classifications, equal to Good Ba Ba's peak rating.
Of course, we would be in the same boat as anyone else who looks at that and wonders how a horse who has been short of unbeatable, would still be rated higher than a horse like Silent Witness, who was unbeatable for a considerable part of his career.
In a twisted kind of way, though, it looks like progress.
For a Hong Kong horse to rate that highly in the past, he had to be invincible, while horses from some other jurisdictions could register the same level based on a single good performance.
In the time of Silent Witness, at this column at least, we believed his rating - which never exceeded 123 - failed to properly reflect the actual level of the horse due to the biases inherent in a classification system devised and perpetuated for European racing.
At least the Ambitious Dragon scenario hints that the next Silent Witness - and who knows, perhaps that horse could be Ambitious Dragon if he produces his best on a more regular basis - might actually have the chance to break through to some higher international figure.
In any case, the 16 Hong Kong horses listed in the international rankings for the year of 2012 represent a good result during a period when there looked a lack of serious depth in our top grade ranks.
If there was any disappointment for this jurisdiction, it was that the Hong Kong Sprint winner was again well short of the best sprint races on the planet.
Of course, Black Caviar was again the best sprinter and it follows that no race without her could take the first ranking.
And Lord Kanaloa did rate higher on 120 than Lucky Nine (118) in winning the race 12 months before, but there were quite a few other sprints in Australia, France, Dubai, Singapore and the United States that all ranked higher.