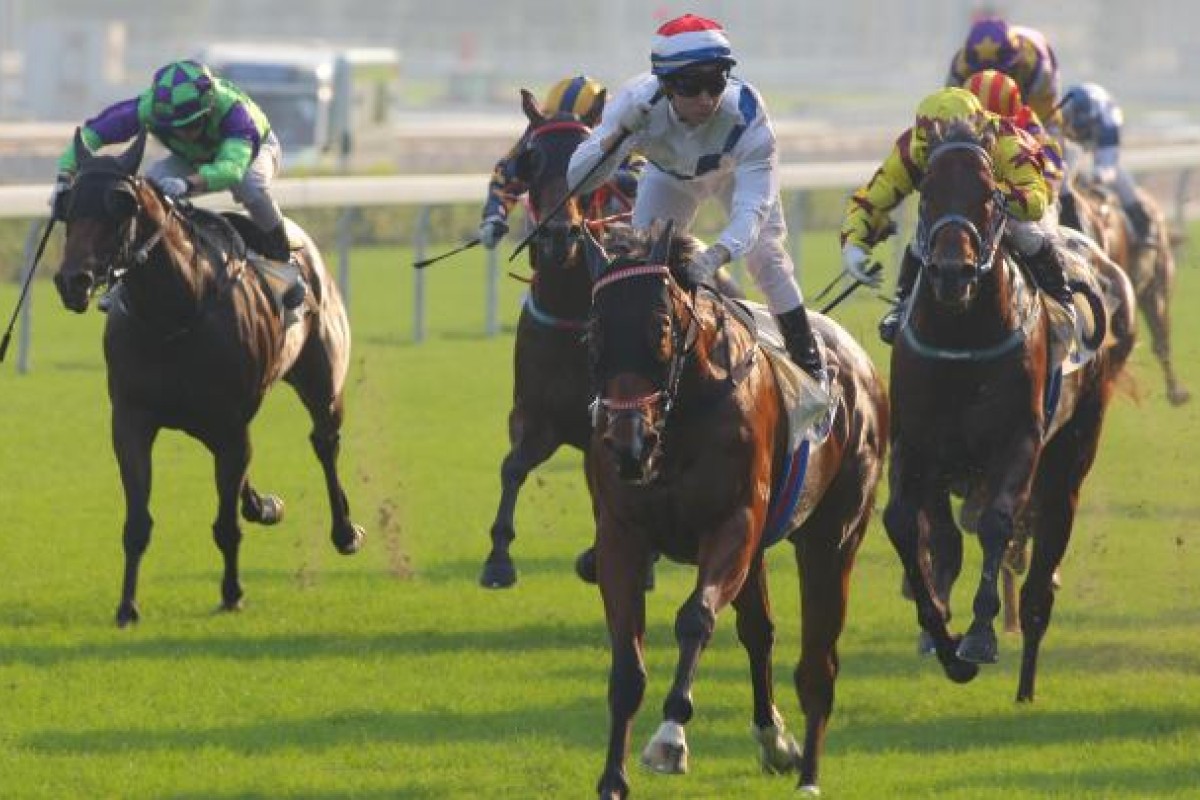 An exciting young horse tackling the best older ones is a highlight in most jurisdictions but a novelty here, where the Ricky Yiu Poon-fai-trained Amber Sky will on Sunday be the first in more than a decade even to attempt it.
The last two decades have thrown up only three three-year-olds to have won Group One sprints against all-comers: Mr Vitality (1995 Chairman's Sprint Prize), Fairy King Prawn (1999 Chairman's Sprint Prize) and King Of Danes (2001 Centenary Sprint Cup; few youngsters are even tried.
King Of Danes had taken on the leading older horses several times before his victory, most notably his local debut, beating the champion Fairy King Prawn albeit under handicap conditions, and a sixth in the Bauhinia Sprint Trophy.
Amber Sky tackles the Group One Kent & Curwen Centenary Sprint Cup, 1,000m, as the first three-year-old to take on a major Hong Kong sprint since the John Moore-trained Anabatik finished fourth in the Bauhinia Sprint - at that time a Group One - in 2003.
"Really, with his rating getting higher, we don't have too many decisions to make for his program and provided the horse was well in himself, this was probably always going to be a race where he would go up against the best older sprinters," said Yiu, who was the trainer of Fairy King Prawn when he accomplished the feat 14 years ago.
"It's a very big task but he does get a seven-pound allowance for being a three-year-old, so it will be very interesting to see how he goes."
Amber Sky is coming off a shock unplaced run as long odds-on favourite behind Go Baby Go, when he scoped with blood and mucus in his trachea afterwards.
Under the conditions on Sunday, Amber Sky gets a 10-pound weight turnaround with the older Go Baby Go, which would likely turn the tables if the best of Amber Sky shows up.
"I don't know what the reason was for last time, maybe it was the mucus and maybe the tempo of the race, but Amber Sky had his vet examination on Monday and scoped clean so that part is fine," Yiu said. He admitted that targeting the three-year-old would become even more of a conundrum if he does measure up.
Amber Sky has only raced up the straight 1,000m at Sha Tin in his career to date and will be almost forced towards circle races and 1,200m if he is able to win at this level.
"I went through the same thing with Sacred Kingdom as a three-year-old, although he didn't go to the turn races until later in the season," Yiu said. "But eventually Amber Sky will have to handle the turn or we won't have many races to run in."