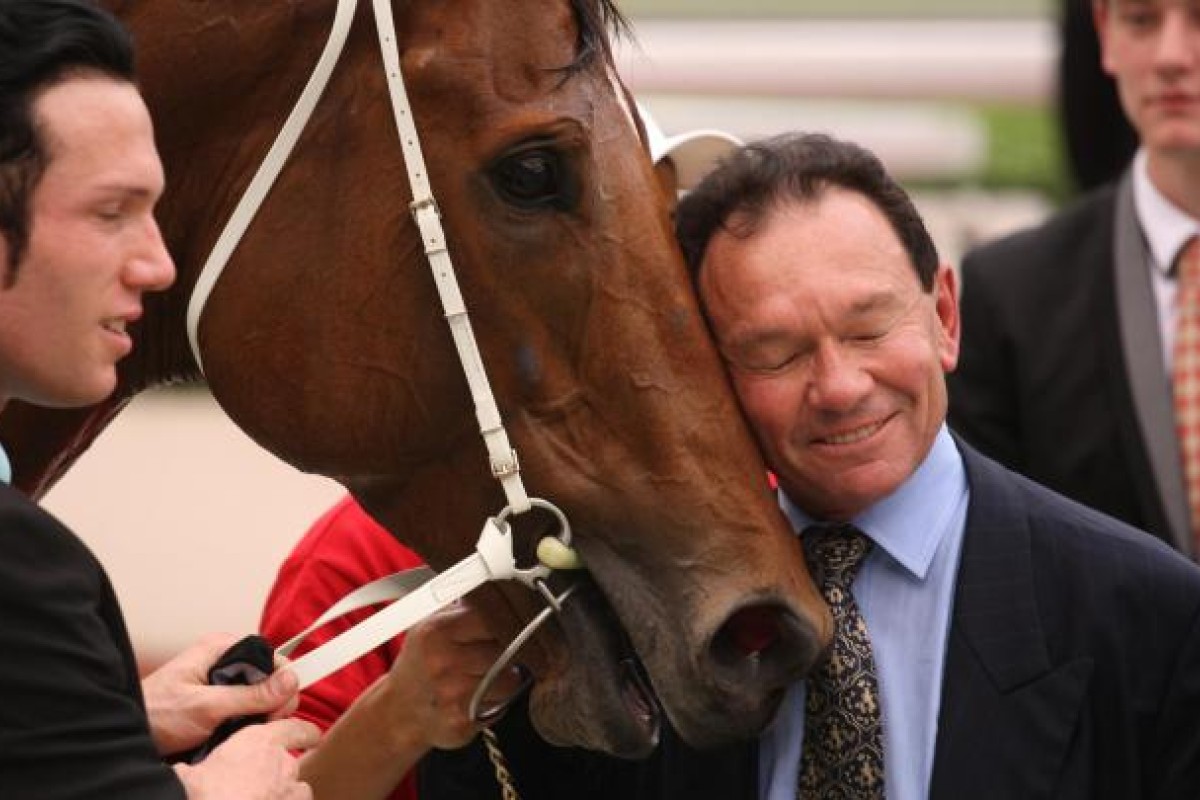 Top Macau trainer Gary Moore has stopped short of calling Absolutely Win the equal of his shock 2010 Hong Kong Macau Trophy winner, Viva Pronto, but doesn't think he has to be to play a major part in Saturday's annual interport event.
Viva Pronto was more than 100-1 when he carried 130 pounds and led all the way to surprise the locals at Sha Tin three years ago, and Moore has since won two more interport legs on the mud at home in Macau with Viva Hong Kong and Viva Pronto.
"It would be something special to win a fourth one and I really think this horse is in the fight," Moore said. "Viva Pronto was a fantastic horse, he won a lot of prize money. He won two of these races and, if you're asking me who is the better horse, I'd have to put him in front of this horse. If Absolutely Win had 130 pounds on Saturday then he'd have the job ahead, but he has 117 pounds to carry and I think that's the difference."
It would be something special to win a fourth one and I really think this horse is in the fight
The English import has won five of his 12 starts since arriving in Macau last season, but Moore insists he is only now approaching his best. At his latest run, he thrashed the Group Two Spring Trophy field by over four lengths, close to course record time.
"He has really gone forward lately and would have broken the record if there had been anything to push him. He's probably our best horse," said Moore, who will also send out Dr Sweet and Good Uncle. "I don't know, maybe the Hong Kong runners are strong this year - I've seen Solar Great and he is a very good horse - but my horse is very quick, possibly quicker than Viva Pronto, and he can sustain that speed."
Yesterday, the Allen Tam Man-chu-trained Macau entrant Victory Admiral was withdrawn injured. That will see John Size-trained Happy Era start, and certain to be among the favourites.
Also on the weekend card, trainer Richard Gibson has elected to get one more race into Hong Kong Derby hopeful Akeed Mofeed, with Douglas Whyte to take over from suspended Olivier Doleuze in the 1,800m Class Two.
"It's a shame Olivier's banned on what looks a key day, but Douglas is as good a substitute as you'd ever want," Gibson said yesterday. "As I said before the Classic Cup, Akeed Mofeed's a big, strong colt who has had very little racing in the last year and I thought he ran that way, very fresh. With one more prep run into him this weekend, he'll be right where I want him on Derby day. He's a lovely specimen, I've no qualms about him running three times in a month, he probably needs it."
Stablemate Gold-Fun is already fully wound up, while the more lightly-made of Gibson's three Derby hopefuls, Mizani, will go to the Derby on March 17 without another start, but he will barrier trial next week.
The even perception of the Derby horses this year sees a number of fringe four-year-olds engaged at Happy Valley tomorrow night in an effort to lift their claims to a place in the race. And Akeed Mofeed will be opposed on Saturday by Genki Twins and Blazing Speed, both looking to lift their ratings for inclusion.