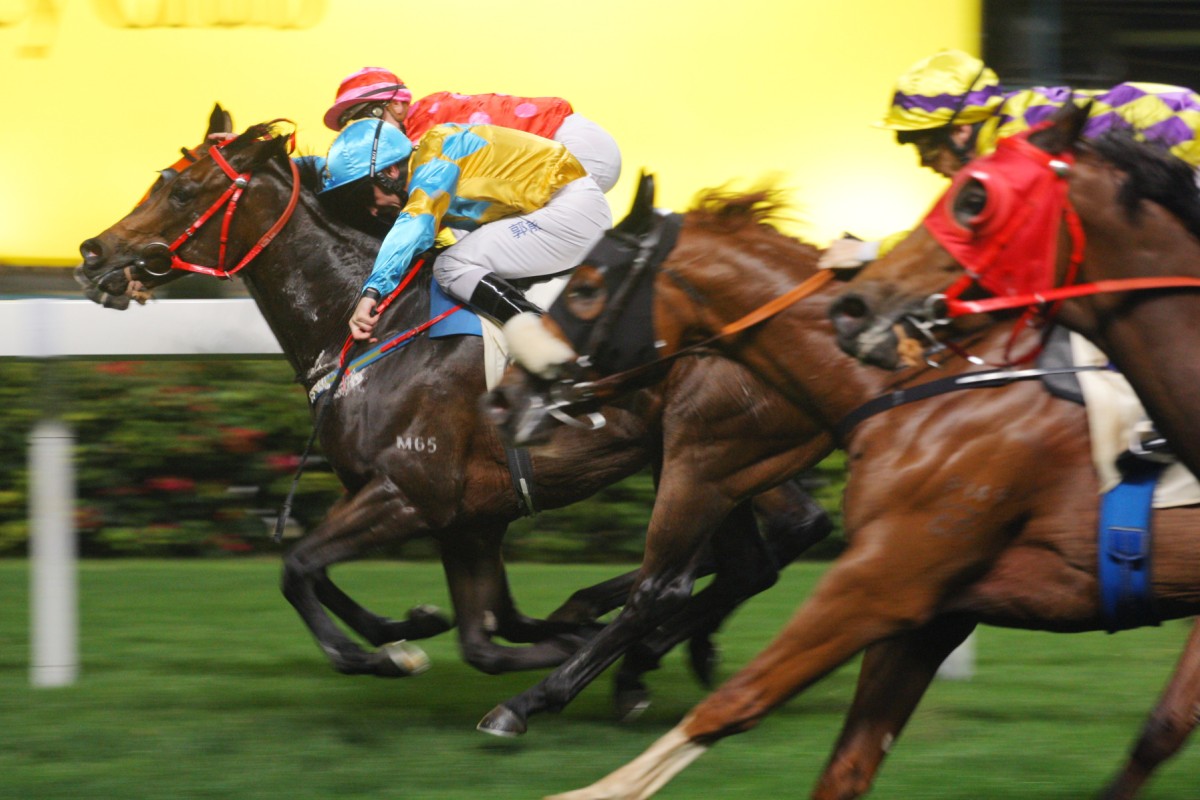 When riding at the peak of his powers in the 1990s, Mick Kinane was asked why he bothered coming to Hong Kong year-after-year during the English winter, only to fight over scraps for rides and battle for championship standings with riders far inferior to him in stature and skill. His straightforward reply: "It keeps me humble."
Hong Kong racing is a hothouse where new skills can be forged and a melting pot where diverse styles are pitted against one another in less than 20 pressure-packed events per week. Jockeys have to be good to come here, but they almost always leave better. Already established senior riders can even go from good to great as they forge new skills and refine their style in the ultimate finishing school of racing.
You haven't lived as a jockey until Brett Prebble out-muscles you in a photo finish or Zac Purton makes you sit three-deep for an entire race at Happy Valley – just because he can. As well as the steep learning curve on the track, there's also an off-track pecking order to overcome.
How ego deflating would it be for a senior jockey, accustomed to success in his homeland, to trial a horse and ride it for a few unplaced runs, only to be replaced by Douglas Whyte, who promptly pilots the now-fit and ready nag to victory?
Irish jockeys Neil Callan and Tom Queally completed their own humbling winter stints at Happy Valley on Wednesday night, both of them winning plaudits, if not purely for style and success, but for simply having the right attitude to survive in the world's most cut-throat racing jurisdiction.
Imagine the daunting task of being given pre-race instructions to "go forward and get cover" from a wide gate over a sprint distance at Happy Valley. After that it must seem like races are run in slow motion when a rider returns to some of the winding and undulating European courses.
"You can ride more relaxed in England because everything is more relaxed," said Callan, who had nine wins in his third winter tenure, after five victories in his first season and then 12 in a slightly longer stay last term.
"They'll sit four or five wide back home and it doesn't bother jockeys because it doesn't matter as much with the way some of the tracks are and because of the slower tempo.
"But I notice myself getting into positions so much easier when I'm back home now. Even though I'd already been riding for 12 years before I came here, each season I feel like I've improved. I'm more relaxed and confident. Everything is up a notch here, there's more focus."
For Queally, the tag "Frankel's jockey" didn't carry much cache with trainers in his first try here. He was given limited opportunities, but maintained a measured demeanour and was humble and hard-working enough to admit he was on a learning curve, which hasn't been the case with a few high-profile visitors in the past.
Queally rode three winners, but that's more than the duck egg that plenty have left with beside their name – and that's three times as many as supposed wonder boy Mickael Barzalona had in 42 rides last season. And at least he didn't lash out in frustration and whip any rival jockeys, like another French golden boy, Maxime Guyon, did last year.
Fitting the description of going from good to great after a Sha Tin stint is the now globetrotting Australian jockey Craig Williams – a star in his homeland, but also in Japan and a winner of Group One races in five different countries.
There were no big wraps on Williams as a youngster, but he took the initiative to go to Europe and learn, leading to a licence in Hong Kong. Williams competed for three full seasons from 2002-03 and rode 28, 32, and 35 winners, but it is what he learnt, and who he rode against – not results – that he talks about when summarising his time at Sha Tin. "It taught me professionalism on and off the racetrack," Williams says.
The riding roster during Williams' stays featured not only a dominant South African contingent, including emerging champion Whyte and Felix Coetzee, but also some of continental Europe's finest. Belgian rider Christophe Soumillon was also learning his craft, and French trio Gerald Mosse, Eric Legrix and Eric Saint-Martin could mix it with anyone. Frankie Dettori was also a regular visitor during that those three seasons. And that's not including the influx of talent for International Day.
"There were unbelievable jockeys from all around the world – all of them with very different styles to look at, but all very effective," Williams said. "They all had their ways of getting their best out of horses; whether it was where they wanted to be position-wise in a race, getting them out of the gates, or encouraging them to run."
A short-term riding contract in Hong Kong, if handled the right way, can be a case of short-term pain for a long-term payoff – the upside being immeasurable improvement.
So next time a new jockey gets left in the wake of Whyte, Prebble or Purton, he should be grateful for the lessons learnt. Once he dusts himself off, he'll be better for the experience.