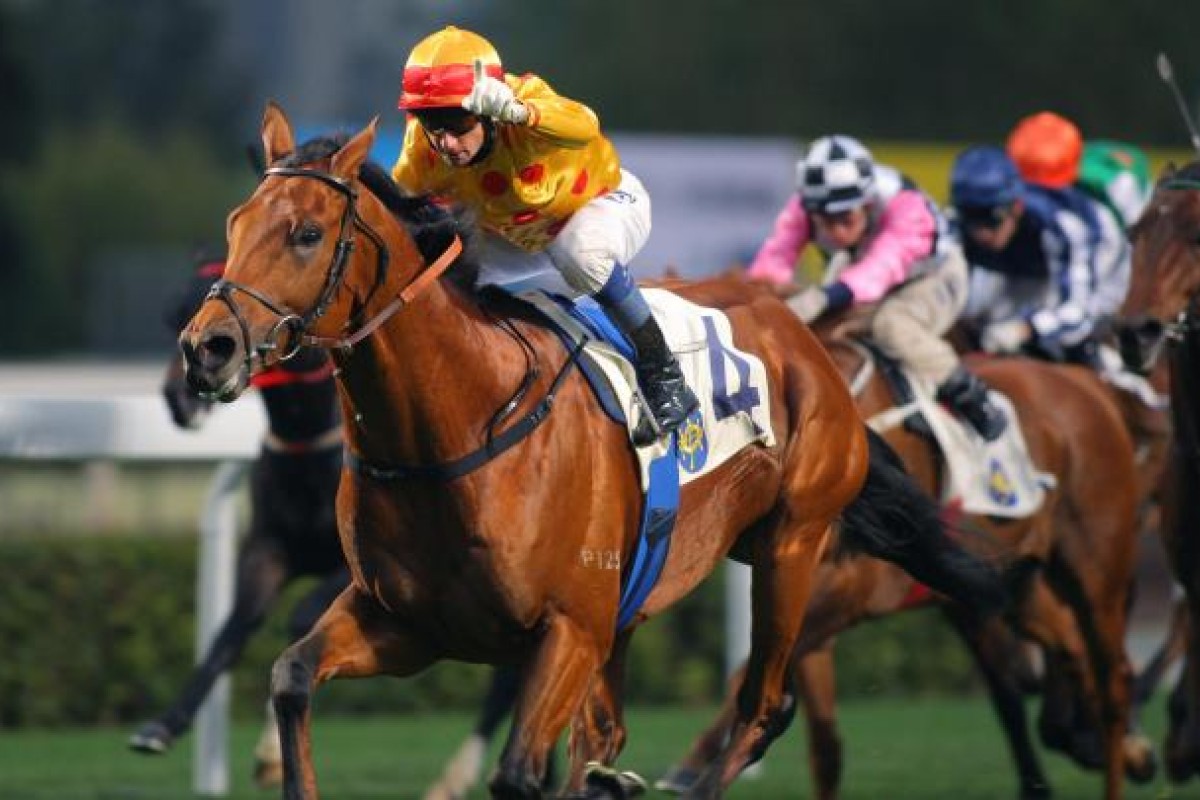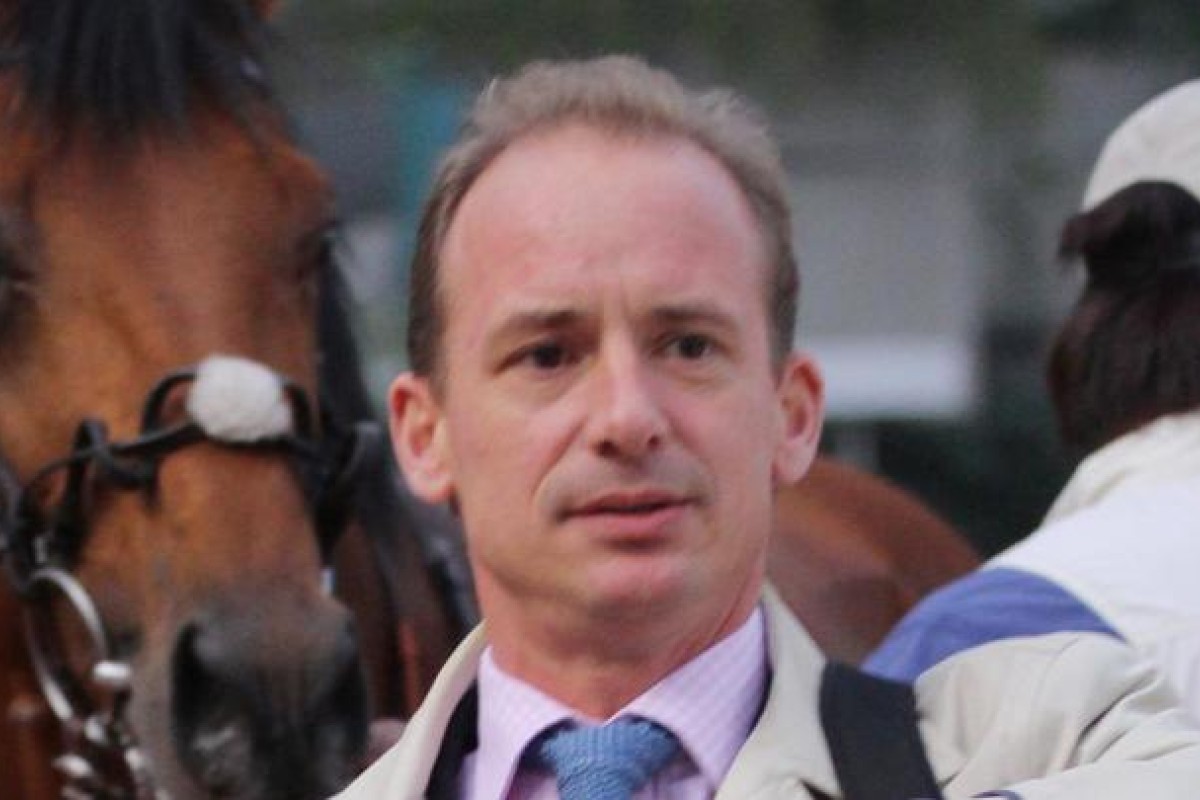 In the same race that saw Collection announce himself as the Hong Kong Derby winner of 2009, Richard Gibson's Irish import Akeed Mofeed may have done the same at Sha Tin yesterday but it nearly all went wrong at the start.
"He came out of the gates very ordinary and I nearly lost my iron," said champion jockey Douglas Whyte, who wrapped up a double with the horse who will certainly be the Derby favourite on March 17 after his authoritative victory.
Gibson had admitted to having trouble getting the stallion fit on the training track and elected to give him the extra race available after Akeed Mofeed's appearance had polished up following his Classic Cup defeat two weeks ago.
"That was a great prep race for the Derby. I thought he'd made improvement physically and looked better in the paddock," he said. "I was impressed by his attitude, too. He remained relaxed before the race, settled well in the race, which he had not been doing, and he quickened well."
This win by 2-1/2 lengths in good time was the Akeed Mofeed everyone had been awaiting and the questions for his Derby rivals are how much more there is to come between now and then, and will he stay 2,000m?
"As a trainer, you always worry about something and I'm not certain that 2,000m is going to be his best distance," Gibson said. "The satisfaction with Akeed Mofeed for me is having the horse here all. I think he's going to be a fantastic recruit for Hong Kong racing, he is a genuine Group One standard horse with a lot of talent and class and he's going to win Group One races.
"Whether that means he's going to be good enough for the Derby, at 2,000m, we'll see but he's got the class to do it and it's a nice problem to have. Every time he runs, we're learning more about the horse."
Gibson will have three runners in the Derby, with Mizani, Gold-Fun and Akeed Mofeed and the question of who will ride what has yet to be resolved. Whyte has already won the Classic Mile on Gold-Fun for the same owner as Akeed Mofeed, which may stand him in good stead if wishes to switch.
"Olivier Doleuze is the stable rider and he would have ridden this horse today but for his suspension, so the timing of that ban was unfortunate, but we'll sit down with the owners and work it out and I'll tell everyone on Tuesday at the barrier trials what has been agreed," Gibson said.
Whyte tended to agree with Gibson's assessment that Akeed Mofeed may be a better miler but, in a year when nothing else has stood up, his 1,800m victory might have stamped him the standout.
"I kind of agree - from what I felt today, the pace of a mile would suit him and he'd have a really nice turn of foot. He might get 2,000m in the Derby just because it's his own-age group and because of his quality but next year I wouldn't rule out him getting a strong 2,000m against open ages when he's stronger," Whyte said.
"I think it was imperative that Richard ran him today, first to get more race fitness and experience into him, but secondly to teach him more about the pace of our racing. He can get on the bridle but he had the right pace today and he's learning, he's digesting Hong Kong racing."