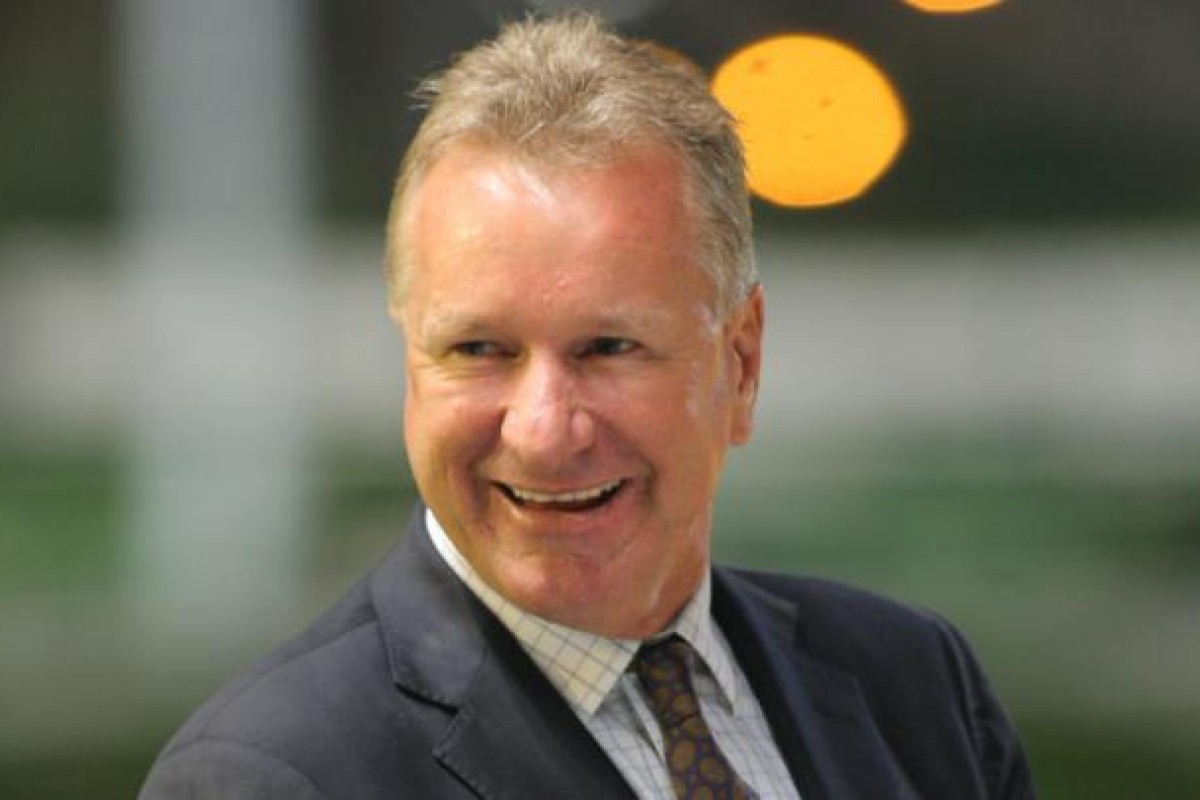 Trainer Tony Millard is pleading for Jockey Club officials to use their discretion and elevate Jolly Victor to the BMW Hong Kong Derby field to be announced tomorrow, despite his lack of rating points.
From what the South China Morning Post was able to discover yesterday about likely non-runners, the last-start winner last Wednesday is in the top 16 four-year-olds looking to run in the HK$16 million race on March 17.
An official rating of 75 leaves him well short of the usual requirements, but Millard believes the son of Zabeel should be elevated to a start "if they want to do the best for the race."
"You'd be hard pressed to say, on their form, that some of those in front of him deserve to be in the field," Millard said yesterday. "People might say, 'well you've had your chance to get up to a rating that gets you in if you're good enough,' but they're ignoring his form.
"He ran into Gold-Fun and Garlic Boy in two of his runs and they ran the quinella in the Classic Mile after that. If he hadn't run into them, he'd have won those races and have the rating. And Jolly Victor's a better horse now since we've put blinkers on him and got him up in distance. He's a Zabeel - we are only just getting up to his best distance range."
He ran into Gold-Fun and Garlic Boy in two of his runs and they ran the quinella in the Classic Mile after that. If he hadn't run into them, he'd have won those races
Millard's 1999-2000 season Derby hero, Keen Winner, was rated 76 three weeks before his success but an easy Sha Tin victory in his lead-up saw him hoisted 16 points and into the field.
Millard was unable to get a significant rating raise from Jolly Victor's narrow win at Happy Valley with a slow tempo against him, earning just six points. If Jolly Victor does make the field on a 75 mark, he will be the lowest-rated inclusion since Matiri King ran behind Viva Pataca in the 2006 Derby off the same rating.
Sean Woods is back to Plan A for his Derby hope, Autumn Gold, after his disappointing Classic Cup run, calling on top British rider Ryan Moore.
Moore had been booked for the Classic Cup before missing it with a hand injury, but the Briton rode in Dubai last Saturday.
"The Classic Cup was a farce in that slow pace," Woods said. "Autumn Gold didn't even have a proper piece of exercise, so he trials [today], he'll have a workout between then and the Derby and Ryan will fly in on the day."
The field and riders are quickly taking shape ahead of tomorrow's announcement, with Douglas Whyte expected to be announced as jockey for favourite Akeed Mofeed, Olivier Doleuze on stablemate Mizani and Umberto Rispoli taking over from Whyte on Gold-Fun, owned by the same interests as the favourite.
Australia's Craig Williams has accepted an offer to pilot Wah May Star for Me Tsui Yu-sak and John Moore has named Weichong Marwing for Ashkiyr and Gerald Mosse for Poetic Justice.
Trainer Andreas Schutz said he will not have a runner after Genki Twins' flop on Saturday, while David Ferraris is still holding out a faint hope that Navel Orange, in the ownership of last year's beaten Derby favourite Sweet Orange, could sneak in.
"My other horse, Chater Dream is a rig and I think that undescended testicle is bothering him, so he'll be gelded and have it removed," Ferraris said.
"I'm not expecting Navel Orange to be selected, but I'd be happy to run him if he does make the field."