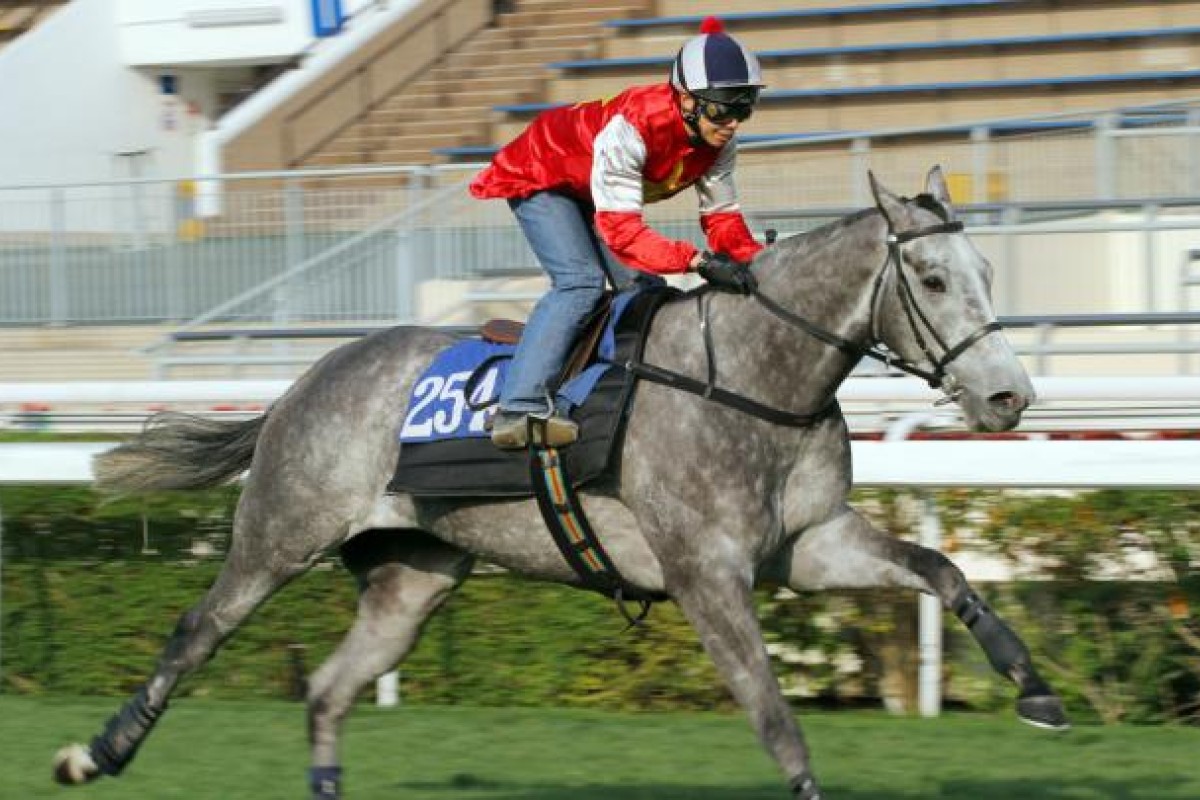 There are some natural, common-sense reasons why more winners race in the front section of the field but, as we come into Derby season, the trend of play with tempo is certainly one of them. Of course, 12 months ago a great deal was said about pace after the slowly run Derby, which rounded out three appallingly run four-year-old classics.
This season, Wah May Star's brave attempt on the land speed record during the Classic Mile spared us the same scenario that day, but the Classic Cup was modestly run and there is little in the likely personnel to suggest the Derby will be any different.
In recent years, only the 2008 and 2011 Derbies were run at a good clip and it is a malaise right across all classes.
Hong Kong racing was once well-known for good race tempos, and horses coming from all parts of the field to win, but that was long ago and far away and seven-time champion trainer Brian Kan Ping-chee was still in harness.
As we said, there are common-sense reasons why more winners race closer to the speed and it is something of which many great trainers around the world have been aware.
Gai Waterhouse's father, the legendary TJ Smith, won the Sydney championship for 33 consecutive years as a great advocate for having his horses fit and ridden aggressively and forward, removing some of the bad-luck component ever present for horses which get back behind others.
Kan, too, was fond of having his horses ridden aggressively, so much so it was virtually an accepted view that, in the event of no obvious leader in a race, a Kan runner was presumed to be taking it up and likely to brook no rival for the front spot.
It's an attitude that had its advantages and often ensured a worthwhile speed, but seriously aggressive tactics seem to be a thing of the past, even if the well-positioned winner, perhaps as a result, is not.
Conservative tactics have become the norm, with jockeys afraid to take up the running and recent meetings have seen race after race of slow tempos.
You're an old-time waltzer if you go back in races these days, unless there are apparent guarantees of pace in the composition of the race line-up.
More than half of the winners, over all distances and at all three tracks, have been horses racing in the first four positions before the home turn, a quarter of the races won by horses in the first two. Fewer than one in six have come from further back than eighth.
And that's just in the ordinary races.
So prepare yourself, come Derby day, for the annual expletives and adjectives, for calls for pacemakers and for descriptions of farcical and walking-pace tempos messing up the classic for such and such.