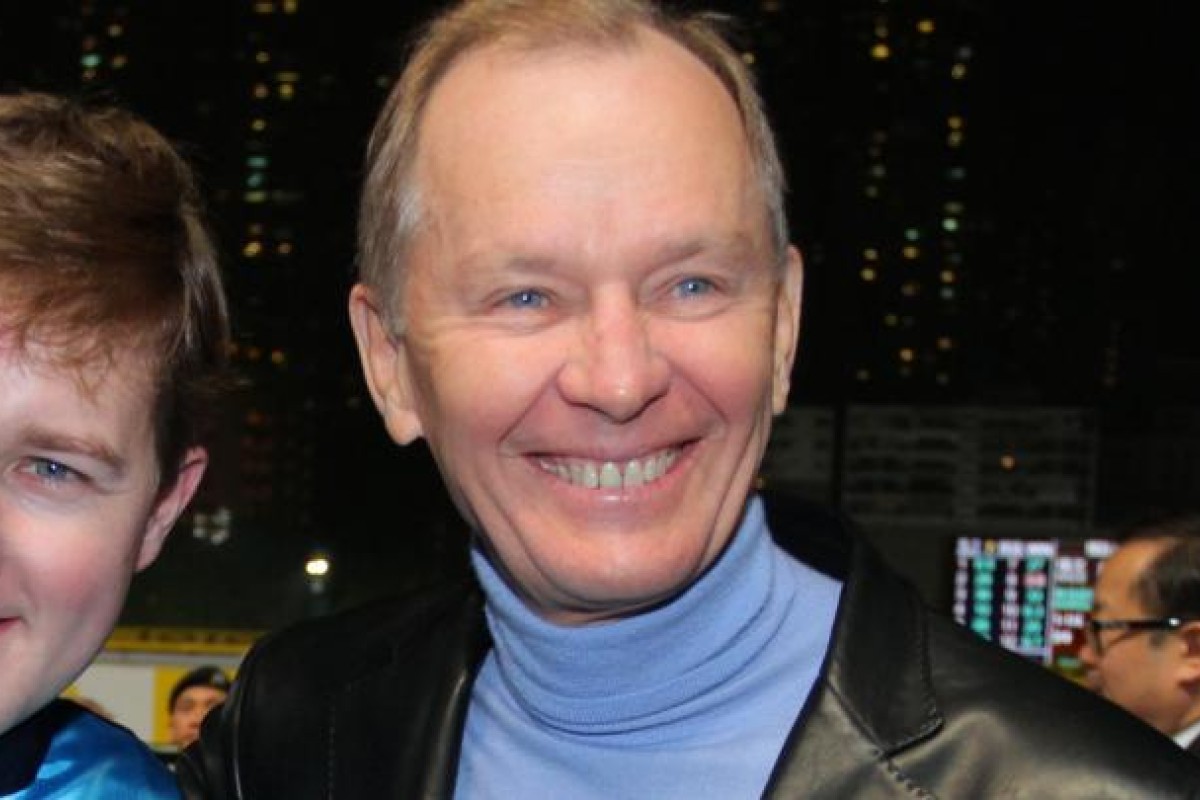 John Moore has seen the BMW Hong Kong Derby come and go through his lengthy training career at Sha Tin and he isn't buying any argument that this year's race is sub-standard, preferring to think it is yet to peak.
"I think a lot of the horses haven't had much racing or opportunity and aren't totally exposed. From my point of view, it's a better Derby than some of the others recently when there has been a standout horse," Moore said during yesterday's trackwork session.
"Akeed Mofeed isn't a standout in the same sense - he's beatable. It may be a year when the Derby winner isn't even the horse that turns out to be the best horse, but the one who is in the right place, at the right time on Sunday with some luck, but I think we'll look back on it later as not a bad Derby at all.
"Unlike some years, it isn't a race full of horses with Class One ratings who are going to go downwards after, but a race of horses with Class Two ratings on the way up and they can be filling Class One races in the future, which is one area that we need better numbers."
Moore has three Derbies to his name with Makarpura Star, Viva Pataca and Collection, but says no horse he has trained has had a better preparation for the race than former Aga Khan-owned Ashkiyr.
"That is one of the places I do like to buy, off the Aga Khan, because you can get horses with some upside. He has a very big operation and they know they have to sell 'X' amount of their horses a year to keep it viable, and so they will sell horses which don't fit their profile as future stallions, even if, like Ashkiyr, they haven't been fully explored as racehorses," Moore said.
"Ashkiyr's preparation has been perfect. Normally, for one reason or another you will have some kind of problem at some stage. Viva Pataca's feet were always something we had to manage and Collection got here late because it took a long time before Highclere would agree to sell, so his prep was rushed.
"But Ashkiyr's prep couldn't be better, right from the day he arrived until now. His programme has fallen into place, he has improved at each race and, given a draw to give him a cushy run, he's going to peak on Sunday and be as good a chance as any."
Three-handed in the race, Moore admits there are queries over Poetic Justice's stamina and whether the race has come too soon for Albiceleste, but believes each a live chance at prize money.
"From his pedigree, Poetic Justice is probably a better miler but, as Xtension has showed, a good miler can be competitive in the Derby," he said. "I think he's a Group horse in the making, though the draw will be vital for him. Gerald Mosse has golden hands in these big races, and if he can put Poetic Justice to sleep with a soft run, he can definitely get into the money."
As Moore is talking, 'controversial' runner Albiceleste works past on the track, looking bright and healthy despite a disappointing finish last weekend, and there is no question about him running with Neil Callan the likely pilot.
"As you see, he's very well. He ate up everything since Sunday when the circumstances went against him and Weichong Marwing didn't punish him in the last 100m when his race was over," Moore said.
"Yes, it has been a rushed preparation but I was never unhappy about backing him up into the Derby. He's an iron horse. Look at what he did in Italy - he ran 14 times in 11 months in all kinds of conditions, and they're running in cow paddocks there but he stayed sound and consistent.
"He'll be going forward and injecting some speed into the race and, from the right gate, he'll hang on and pick up a cheque, too."