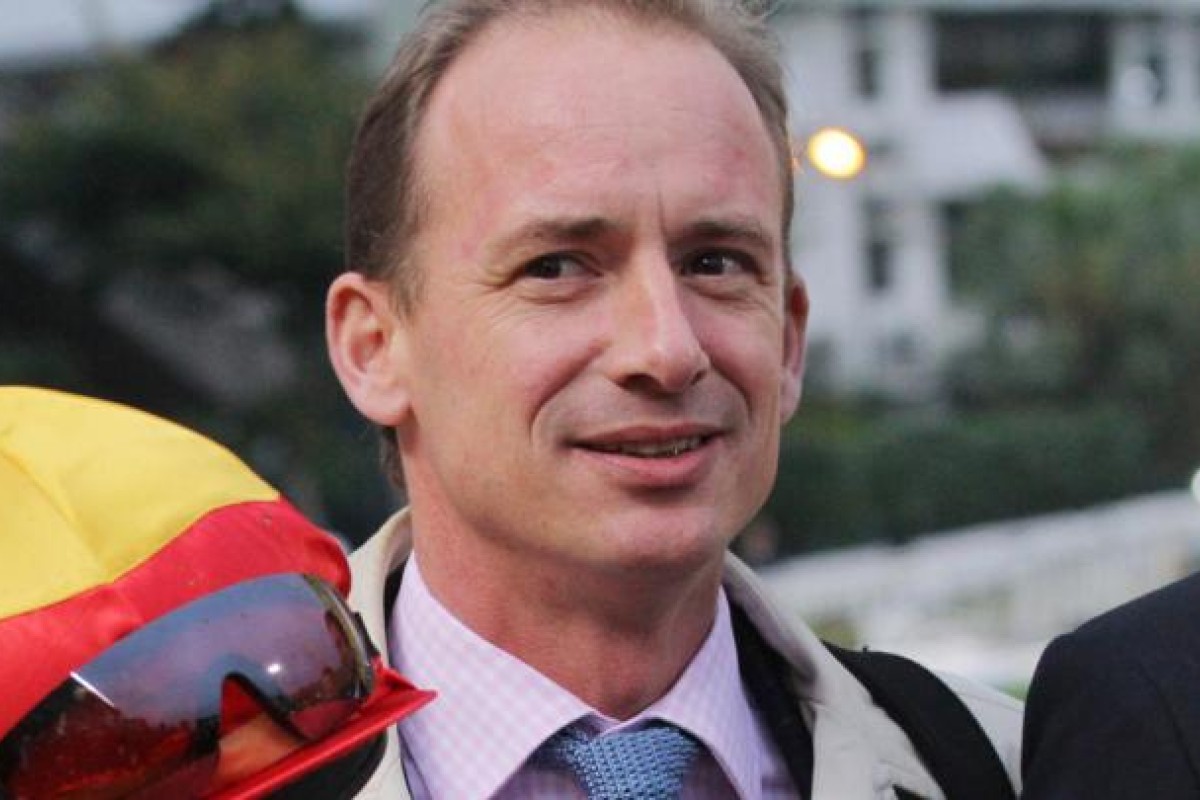 The random fortunes of the starting draw swung Akeed Mofeed's way yesterday but the favourite's trainer Richard Gibson wasn't getting ahead of himself before the HK$16 million BMW Hong Kong Derby on Sunday.
Already a dominant favourite in discussions on the 2013 renewal of the classic, Akeed Mofeed's barrier three draw looked the perfect launch pad, especially when a number of his major rivals drew awkwardly.
"We all get excited about the draw, but someone just told me the last two Derby winners were drawn 14. So that puts it into perspective and goes to show the draw doesn't always play a vital role," Gibson said.
The last two Derby winners were drawn 14. So that puts it into perspective and goes to show the draw doesn't always play a vital role
"Still, every trainer and jockey wants three to five and they are the gates we got with Akeed Mofeed and Mizani. Gold-Fun wasn't as fortunate with 12 but it's fair to say he's the best-equipped of the three to deal with that. We came out of the draw well overall, and now it's up to the horses and jockeys to perform."
Spirits were not quite as elevated in two of his rival camps, with John Moore's two main hopes disadvantaged and Caspar Fownes continuing to build on a career-long theme of collecting wide gates in big races.
"It's unbelievable, isn't it?" said Fownes, who emerged from the draw with barrier nine for Rainbow Chic and Best Show will start two lanes wider.
"We'll have to go through the whole field, but it probably does force our hand a bit. We will study the race in depth, go through the replays and try to figure out what the other horses will do and try to give ours their best chance. Ideally, I wanted them to have cover, so we'll see."
Moore drew gate two with likely leader Albiceleste, but was disappointed with barrier 10 for Poetic Justice and the outside of the 14 runners for his major chance, Ashkiyr.
"Albiceleste goes forward and I think he would have handled a wider draw but he's got the gate I wanted for one of the other two," Moore said.
"Instead, they're in the boondocks and that will put us further off the lead and needing luck in running.
"I just hope there's enough pace in front. This could be a race that isn't won by the best horse, but by luck in running."
John Size was unflustered with barrier eight for Classic Cup winner It Has To Be You and happy to get the rails gate for his outsider, Endowing.
"He races forward but he also lays in, so he's better suited in gate one where he'll have the rail from the outset," Size said. "Eight for It Has To Be You? Well, I didn't want 14, that's for sure. Last time he had the rail, and he probably won't get that from eight, but they've got him surrounded at the start so he should have cover and be able to get a run that suits him."
While the 2,000m start at Sha Tin runs straight on to a long bend around to the back straight, wider draws have a better record in major races there than might be expected.
Since the Derby switched to a 2,000m format in the 1999-2000 season, barriers nine and wider have claimed the trophy in seven of the 13 runnings, including the past two wins by Fay Fay and Ambitious Dragon from the outside barrier.
This year's draw was particularly polarising in terms of the speed, with the horses most likely to race forward all drawing inside and thus unlikely to have much pressure in reaching their preferred positions with the outside half of the field looking to drift back anyway.