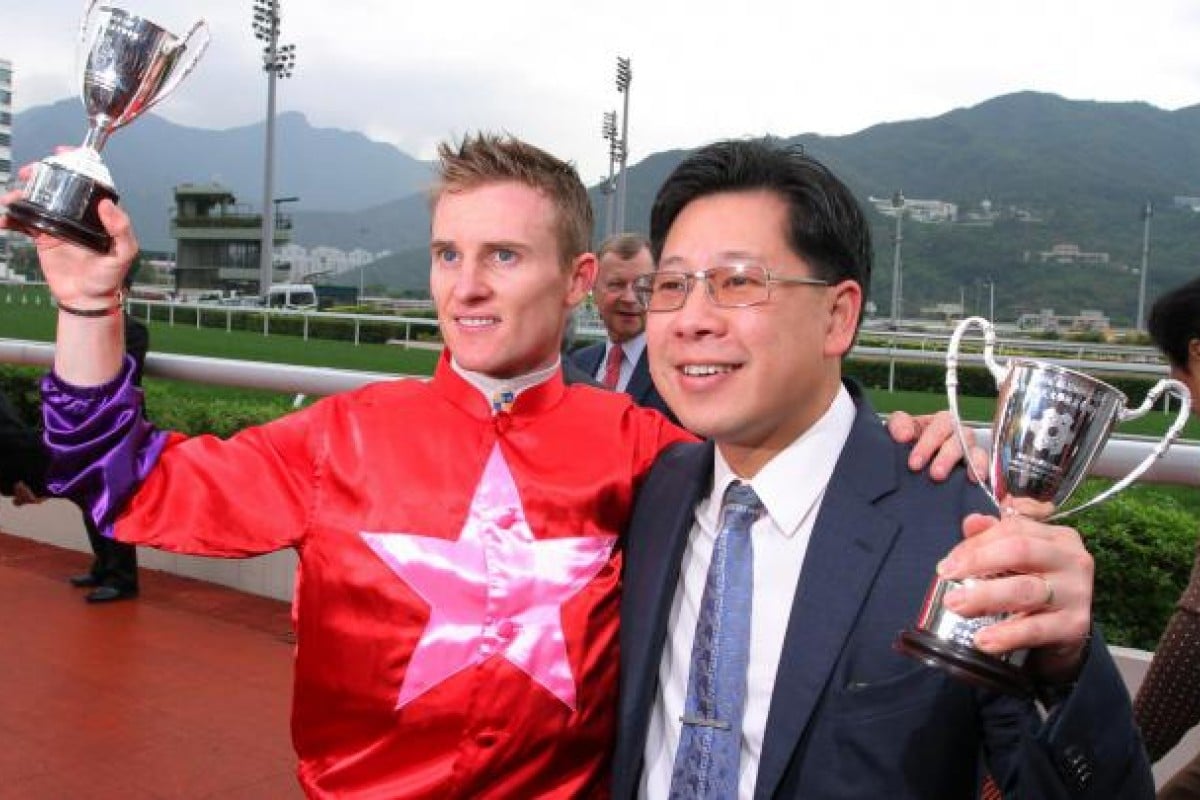 With a hock the size of an over-inflated soccer ball - the consequence of a high impact race fall that left him with a badly fractured leg - Gurus Dream was given little hope of competing again, let alone fulfilling his potential a racehorse. It was a year ago this week that the gelding had a second round of arthroscopic surgery to remove the last of the bone chips floating inside his injured limb and then began a painstaking five-month process of rehabilitation.
It is a credit to the patience of Dennis Yip Chor-hong and the Hong Kong Jockey Club vets that Gurus Dream is already a back-to-back winner in his comeback preparation. An impressive victory yesterday will put the horse into triple-figure ratings territory and the powerful nature of the performance showed there should be more to come. But it could have easily been just another "What if?" racetrack story.
"The vets weren't confident he would recover," Yip said. "It was very bad, the swelling in his hock was unbelievable.
"He had seven chips inside that they had to take out. The first time they operated they took five out and it was still swollen because they couldn't find the other two and he had another operation a month later.
"He was still swollen for another two months and he couldn't walk properly so we gave him even longer off - he just couldn't move properly.
"We've just brought him back very gradually."
Gurus Dream had stamped himself as a horse on the way up early last season when he upset Time After Time in Class Three over 1,200m - two starts before the disastrous fall.
Another endorsement of the potential of Gurus Dream - who now has a record of four from 10 - was that Douglas Whyte chose to ride the six-year-old over favourite Happy Era.
"The way he did it last start and the time that he ran made it very difficult to get off him, the horse has got plenty of ability and he will definitely get a mile," Whyte said.
Yip had a double and was again splitting his winners between Whyte and his jockeys' championship challenger Zac Purton, who rode Why Not to his third win in a row.
And Why Not's victory had added weight - it provided a "two-win turnaround" for Purton, as it denied Whyte on Little Men, who got strung up in traffic shortly after turning.
"Obviously it looked like a race in two and Little Men looked very unlucky not to win," Purton said. "Why Not is a horse that we haven't been able to use early in races so I let him find his feet and it really suited me when Matthew Chadwick was stuck wide on Let's Goal - I got onto his back and he dragged me into the race."