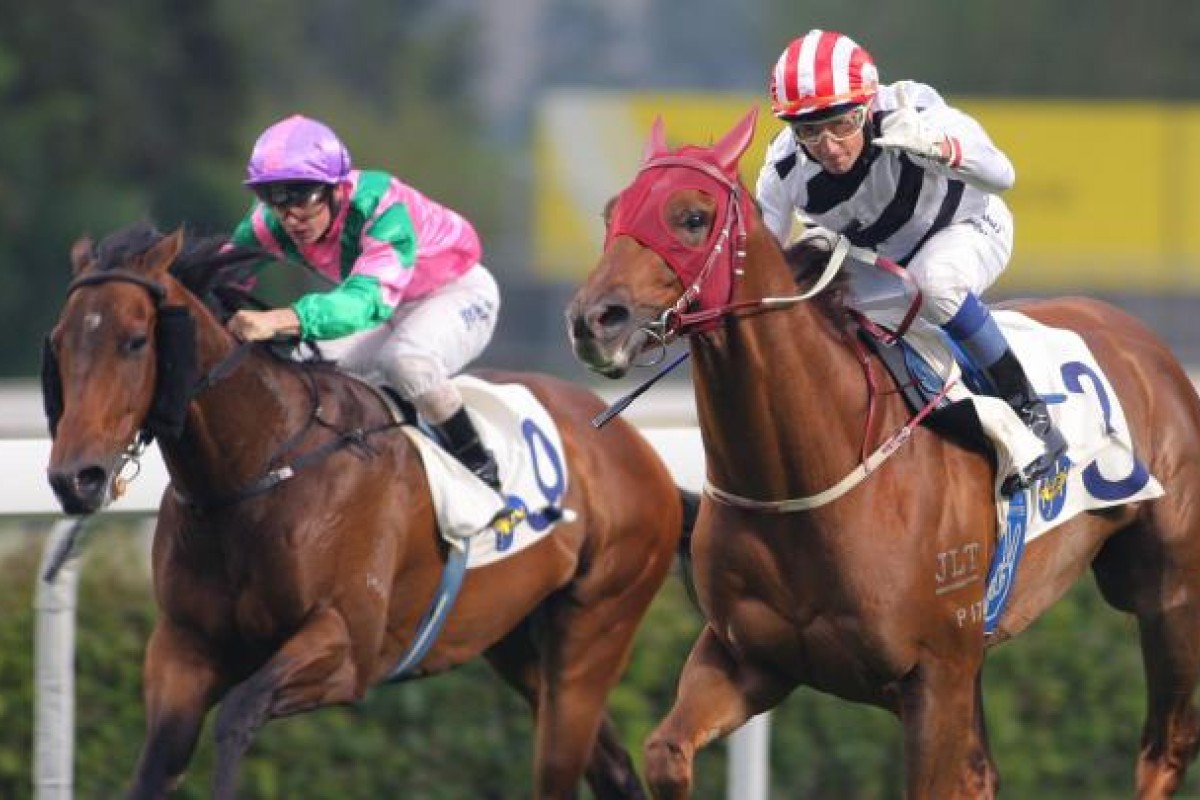 Twelve-times champion jockey Douglas Whyte claimed a share of just about the only riding record that was not already his with a six-win day at Sha Tin that should probably have been seven.
The wins on Kynam, Sunshine Boy, Hypersonic, All Bountiful, Little Men and Secret Sham finally gave Whyte a six- timer to go with his five five-timers, 35 four-timers and 132 trebles, and equalled Brett Prebble's six-win show almost three years ago.
"It means a whole lot - it's one thing I've been missing," Whyte said. "Winning big races, you can't take away the specialness of that, but six in an afternoon in a place like this, which is so competitive - that's really memorable. And very satisfying - I've had cards like this before, where you think you can ride four or five and you come home with a blank. It can all look good on paper, but you still have to deliver."
The missing "win" was Brave Brothers in the third, with the green four-year-old missing by a short head after throwing away victory by swerving sharply in the final 150m, towelling up Share Of Gold on the way through and earning Whyte a two-day suspension.
Whyte had gone within a neck of six previously, but there was no room left for doubt even with 200m to run in the final race as John Moore's Secret Sham strode to the leaders in a manner that was not going to be denied.
Whyte claimed a new Jockey Challenge tally record of 94 points, although that was academic as Challenge in-play betting was suspended as "uncompetitive" after only three races - itself also a record.
With championship rival Zac Purton winless, Whyte opened a nine-win break but was muted in celebrating that aspect of the triumph and he might put that down to having a good memory.
When Prebble was the first to win six at Happy Valley in June 2010, it gave the Australian what looked an unassailable nine-win lead over Whyte in the championship, with only six meetings remaining. Whyte fought back to win by one.
"I guess this gives me a gap on Zac but championships are fought over a whole season, Zac's throwing everything he's got at me and I'm taking nothing for granted," Whyte said. "But I'm up for the challenge and very motivated."
And along the way, Whyte exorcised - again - the demons that seem to accompany riding John Size's talented three-year-old Little Men.
The gelding won his third from six outings, this time stepping out to 1,800m, but two of those defeats should certainly have been wins, including his last start when the horse and rider almost fell at the 300m when looking for a gap.
"I wasn't making the same mistake again, although...anyway, we'll move on from that day," Whyte said.
"He's a lovely individual, certainly progressive but raw. He didn't have anything to chase once he hit the front, got himself comfortable and bit vulnerable, but when Towering Storm came at him late, he lifted his game again."