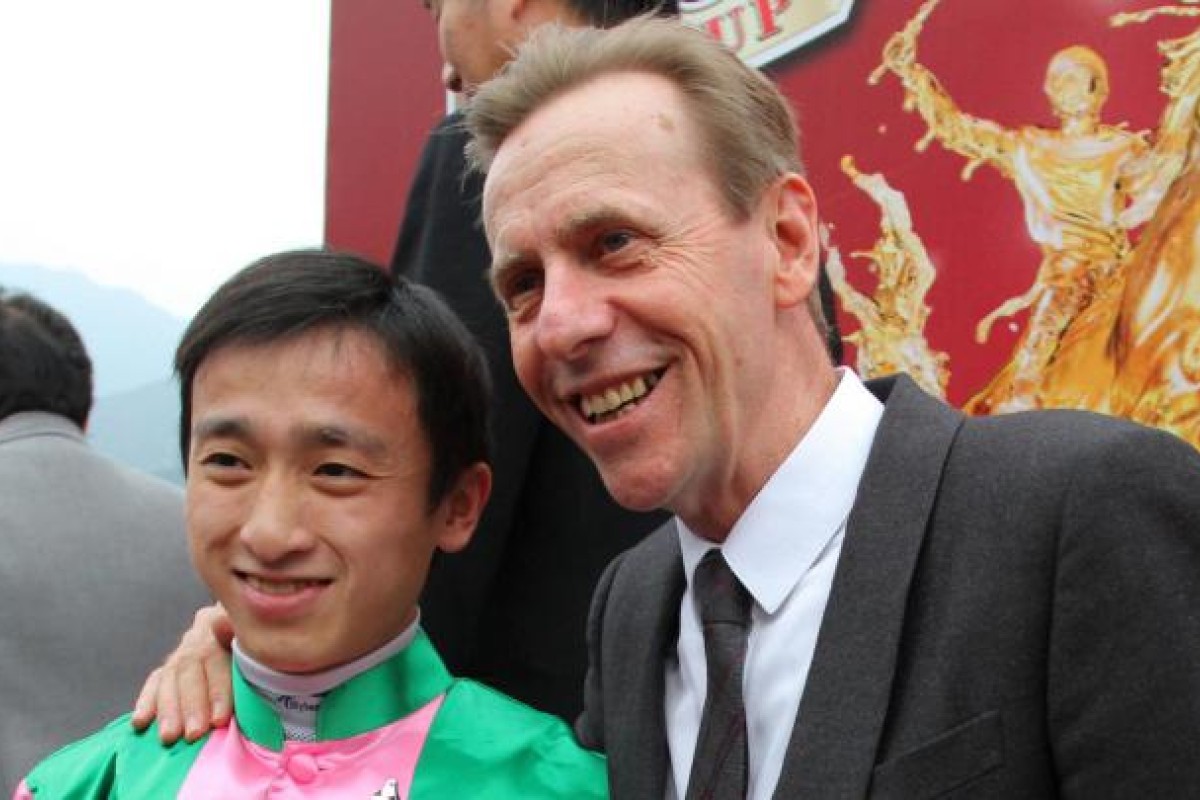 A four-timer for champion trainer John Size had to live in the shadow of six wins for his regular partner Douglas Whyte, but it isn't something the laid-back Australian will lie awake worrying about.
Size's first expected "winner", Brave Brother, suffered a surprise defeat in the third race under Whyte, but the trainer began his innings with Hypersonic (Whyte) in the next race and proceeded to add All Bountiful (Whyte), Bundle Of Love (Dicky Lui Cheuk-ying) and Little Men (Whyte), opening up a five-win championship break over Tony Cruz and Dennis Yip Chor-hong.
With Size's usual stabling now undergoing refurbishment, the trainer has been in his temporary stables for little more than a week and has already landed six winners since the move.
Hypersonic had been expected to win comfortably on debut last start but had only flopped in on the turf as a short-priced favourite, but the Darci Brahma gelding clearly took plenty away from the experience and was much more impressive this time on the all-weather.
"A lot of new horses are like that. They get left in front and don't look impressive, but they enjoy having something to run at," Size said. "There looked like plenty of speed in the race today, and it set up for something to come from midfield. This time he was in full flight when he got the front and his momentum took him to the post."
Ten-pound claimer, Lui kept his good record on Bundle Of Love intact in taking out the SKOL Cup - the junior rider has had five rides on the gelding for two wins, two placings and a fourth, although it nearly went skewiff yesterday.
"I think the horse jumped a bit too well and he almost stumbled, but luckily he recovered quickly," said Lui.
Size said Lui and Bundle Of Love were proving an ideal combination: "He's a very quiet, genuine horse, he has pace and is very easy to ride. Just a great horse for an apprentice and the pounds off his back have served him well," said Size, who was saddling up Bundle Of Love for the 15th time this season.