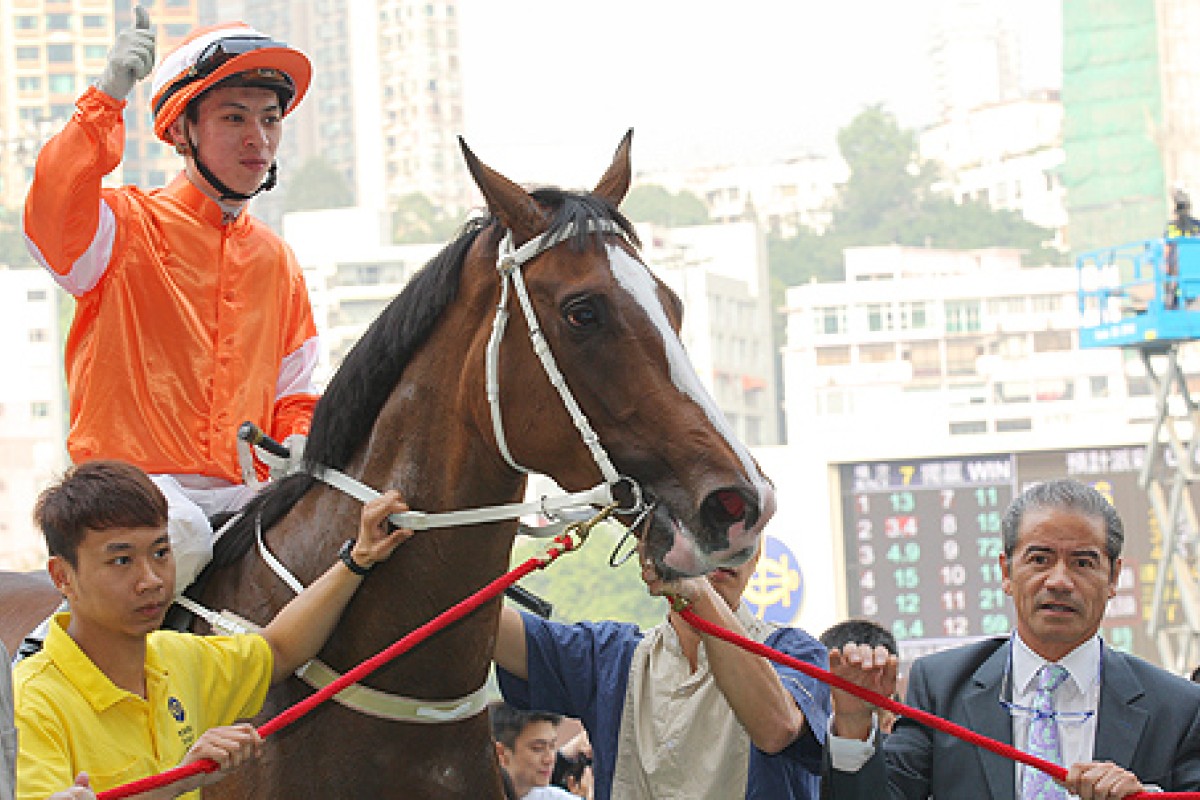 After Caspar Fownes won with Snitzel Kid on Sunday, he called the injury-plagued toiler, "just your typical Hong Kong horse", after rattling off a long list of his ailments. But there was another winner later that probably typified racing here better – specifically the greedy, impatient and unpredictable nature of owners: Blazing Speed. He was formerly with Fownes, but the four-year-old won first-up for his new handler Tony Cruz.
The story of Blazing Speed has it all when illustrating the seemingly random actions of many owners: a rushed, single-minded Hong Kong Derby preparation –driven by connections with little horse sense and even worse people skills – followed by an inexplicable stable transfer, and if you trace Blazing Speed's story back a step further, even the initial arrival of the horse was a touch puzzling.
You see, Blazing Speed's owners, the Fentons Racing Syndicate, already had a perfectly healthy and promising Private Purchase Griffin by the name of Marco Polo, who had been patiently eased along by Fownes. Young horses are up against it in the handicaps here, facing tough old campaigners, as there are only a handful of age-restricted events each season. But just as Marco Polo was being put into the South China Morning Post's Black Book column and identified as a future winner, he was gone. Marco Polo was retired for the simple reason the owners thought they had found something better to splurge on and he made way for a James Fanshawe-trained winner in England – Blazing Speed.
We've written before about the madness that descends upon owners in the lead up to the Derby – millions, US millions that is, are spent on dozens of hopefuls with their rich owners dreaming of lifting the Derby trophy aloft.
Blazing Speed arrived off a mark of 82 – not enough to be a walk up start for a Derby berth and Fownes was forced to throw the horse in races early in an effort to boost his rating. A painful quarter crack for Blazing Speed made the task impossible in the end and he finished down the track behind eventual Derby winner Akeed Mofeed in the "last chance" Class Two Handicap a week before the big race. It wasn't long until the transfer papers were signed and Blazing Speed was walking out of Fownes' stables and into the nearby yard of Cruz.
Sadly, neither Blazing Speed's or Marco Polo's story is unique. For all of the money spent, there's only one Hong Kong Derby winner each year and there can't be another first world racing jurisdiction where horses are more regularly shifted between trainers so routinely. Trying to explain to some owners that a young horse needs time to develop is like telling them they can't drive their new Ferrari fast straight away – to many the car and horse one and the same – an expensive plaything and status symbol to show off to their friends. Given how the Blazing Speed situation played out, Marco Polo's could easily have been transferred anyway if he followed the common path: young horse out of his ratings depth, pushed to race and then, after finally dropping and maturing enough to compete, he wins – only for a different trainer.
There's a twist to the Blazing Speed tale – Marco Polo was a future winner, and he even won before the horse he was replaced by. But it wasn't at Happy Valley as once expected; it was last week in country Victoria. The still three-year-old bolted in by five lengths in a Mildura Maiden, in his first run for former Hong Kong-based jockey Patrick Payne. Wouldn't it be an ironic if the win was spotted by a prospective buyer and an offer came from Hong Kong?