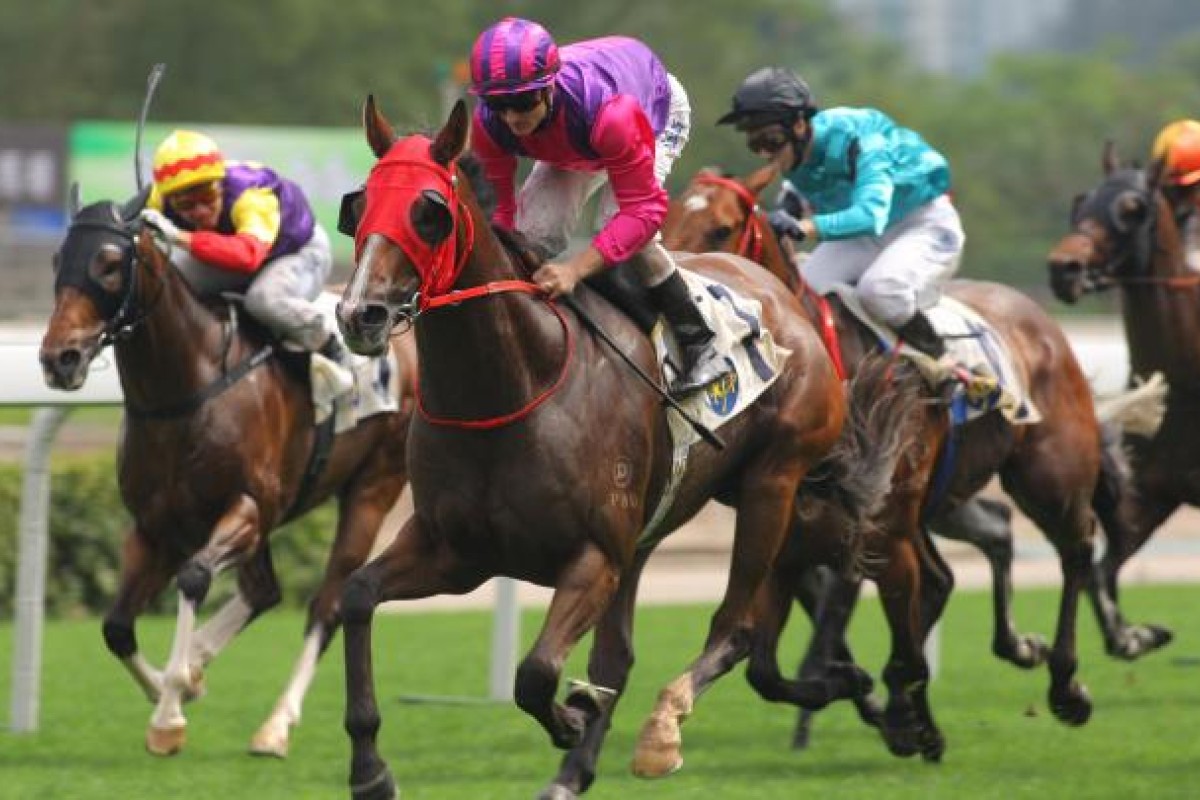 Mr Gnocchi was the first horse Danny Shum Chap-shing has prepared for respected horse breeder Dr Gene Tsoi Wai-wing, and while he was happy to have the still-maturing three-year-old in the winner's enclosure at just start three, he was also grateful for some advice from his new client.
An "expert consultant" is what Shum called Tsoi, for whom Mr Gnocchi was, somewhat surprisingly, his first Hong Kong winner since champion racemare Elegant Fashion in 2004.
Tsoi has had extensive success in Australia and New Zealand since then, of course, and Shum said the owner's sharp racing mind had helped him place Mr Gnocchi in the right race and allowed him to show patience.
"He can talk horses - he knows his stuff and understands what he is doing," Shum said. "The horse's first two runs were good - it's just that 1,200m was a little bit short for him. Mr Tsoi gave me some advice, I wanted to go to 1,400m last start, but he said to keep him at 1,200m for another run and that turned out to be the right move because it educated him. It's like having an extra assistant trainer, he is very helpful."
Tsoi's insight will also allow Shum to take his time with a horse he said still had some learning to do.
"We will keep him to 1,400m for now. He still has a lot of potential and there's improvement there," he said. "Drawing one, and then getting the fast pace, it fell into place. He is a nice horse, definitely, but still very green, and he will improve." Mr Gnocchi was the second leg of a double for Zac Purton, who continued his career-best season as he moved to 68 wins.
"The difference today was that I had the gate," said Purton.
"He was still timid and did a bit wrong in the run and that's why I was happy just to get him some room in the straight," he said. "Today he wanted to run in and run out in the straight - he still doesn't know quite what he's doing, so in that way there's still some upside there."
On Purton's first winner, the Caspar Fownes-trained Hurry Hurry Up, some intent, and maybe a bit of bluff, at the start helped the young veteran ensure he wasn't attacked for the lead by apprentice Alvin Ng Ka-chun on Good Smile.
"Drawing inside Good Smile was the difference between winning and losing," Purton said. "I made sure to let Alvin know early that I was going to lead - I didn't want to jump out in front and then have Good Smile attacking me after 150m and then have to hand up the lead to him, so I bounced him out and let him know he would have to sit outside me and that made the difference. He had to carry the big weight and it was a good solid job."