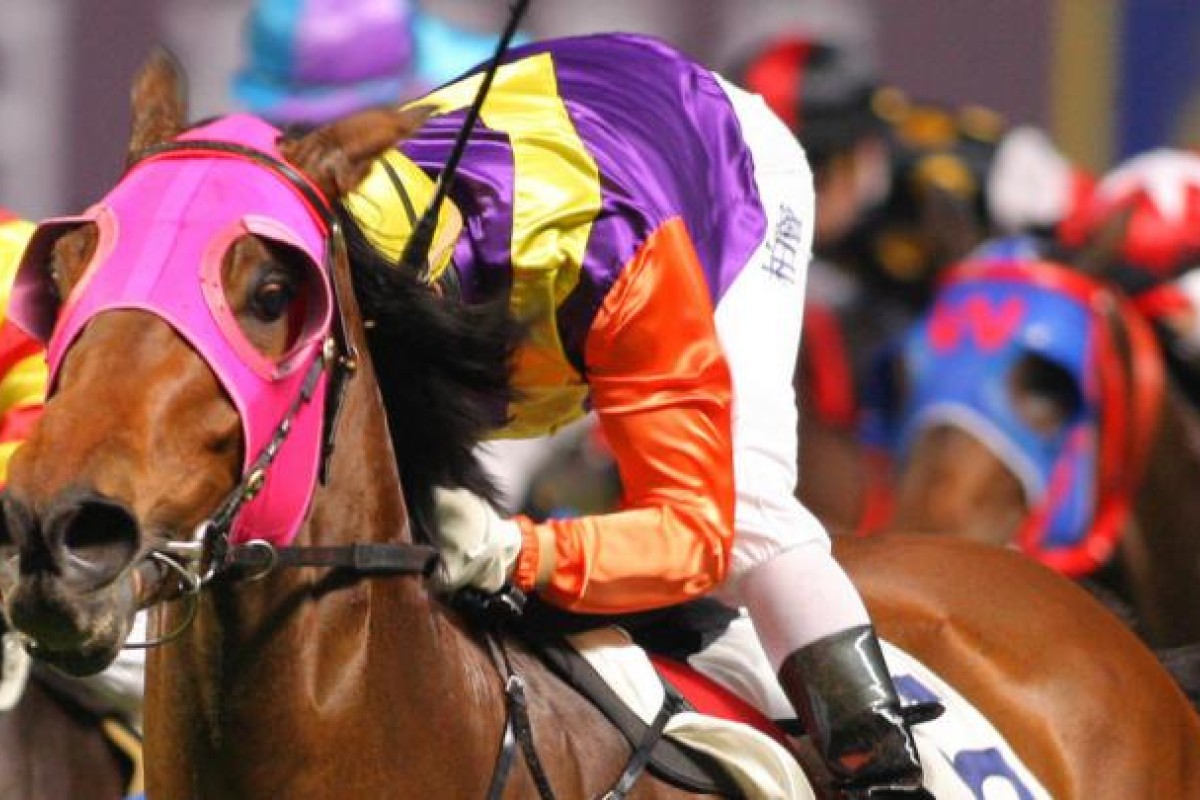 Diligent III won't ever be a superstar - in fact, neither the original Diligent or Diligent II were much good either when they raced - but the latest in the line seems right at home in the middle of Class Four and his consistent performances of late make him the best banker in tomorrow night's massive Triple Trio at Happy Valley.
A $35,081,266 jackpot makes the TT an enticing option, but with the rail in the C configuration and three tough legs, it could easily be another week where the full dividend goes unclaimed. Standing Diligent III out in the final leg could make life easier - the first and final pins looks super competitive and it's hard to settle on a single horse to base a ticket around.
Diligent III arrived off 68, but it wasn't until he dropped to 53 that he was able to win. Likewise, when his rating went up as a result of the victory, the Francis Lui Kin-wai-trained gelding struggled at the start of this term, but once his rating got back down to his winning mark, he has started getting closer again.
The five-year-old has now finished in the first four on five straight occasions, yet his rating continued to drop until he was runner-up last start and he comes into the 1,650m Norfolk Handicap off 49.
Brett Prebble sticks with Diligent III after he nearly pulled off a win last start over the course and distance in a race where he had to be taken back to last after drawing widest of 12 in a race on the "C+3". Prebble rode for luck on that occasion two weeks ago, but from gate six this time, will have the chance to be more positive.
Other chances in the race are Dennis Yip Chor-hong's Real General, with Tye Angland getting back on board and dropping into gate three. There's a chance he gets the sole lead and would be hard to gun down if he does. Able Magic (Zac Purton) is in form, Sight Lover (Derek Leung Ka-chun) could improve with a switch to the Valley and Twin Turbo (Douglas Whyte) also comes back to a track where he seems to be racing better of late.
The opening leg is a Class Four restricted event, for horses not to have won this season. These races are usually bereft of good form, but this one actually seems to contain some horses with upside.
The four that jump off the page are Demon Demon (Purton), Meridian Treasure (Alvin Ng Ka-chun), Pearl Win (Whyte) and, at a stretch, the one-paced but well-drawn Cheers Victories (Olivier Doleuze), although, as mentioned, it's hard to separate them and pick a banker. Maybe if Pearl Win had drawn better he would go on top, but jumping from gate 10 is a huge concern with the rail drawn out wide.
Maybe take a risk and play that four, although the David Hall-trained Soldier (Howard Cheng Yue-tin) is a threat and Lovely Boy (Angland) found some form last start.
In the final leg, a Class Three over 1,200m, three front-runners drawing the bottom three gates makes things interesting. The on-pace trio is hard to separate too: The Prince (Vincent Ho Chak-yiu), My Goal (Richard Fourie) and Tomodachi (Angland) jump from one, two and three respectively and all have claims. Happy Champion (Brett Prebble) could be the one to single out as a banker. He won three races last term, but struggled when tried over further earlier this season. Back to the sprints and Happy Champion's form has been good - as long as Prebble can get a spot in the two-wide line, then he will be hard to hold out. It always pays to respect a John Size first-starter, especially when Whyte takes the ride, and Ensemble comes in off five trials and a one-for-one record in Australia.
Read Michael Cox's blog – Postcards from Macau. Go to: http://www.scmp.com/michaelcox