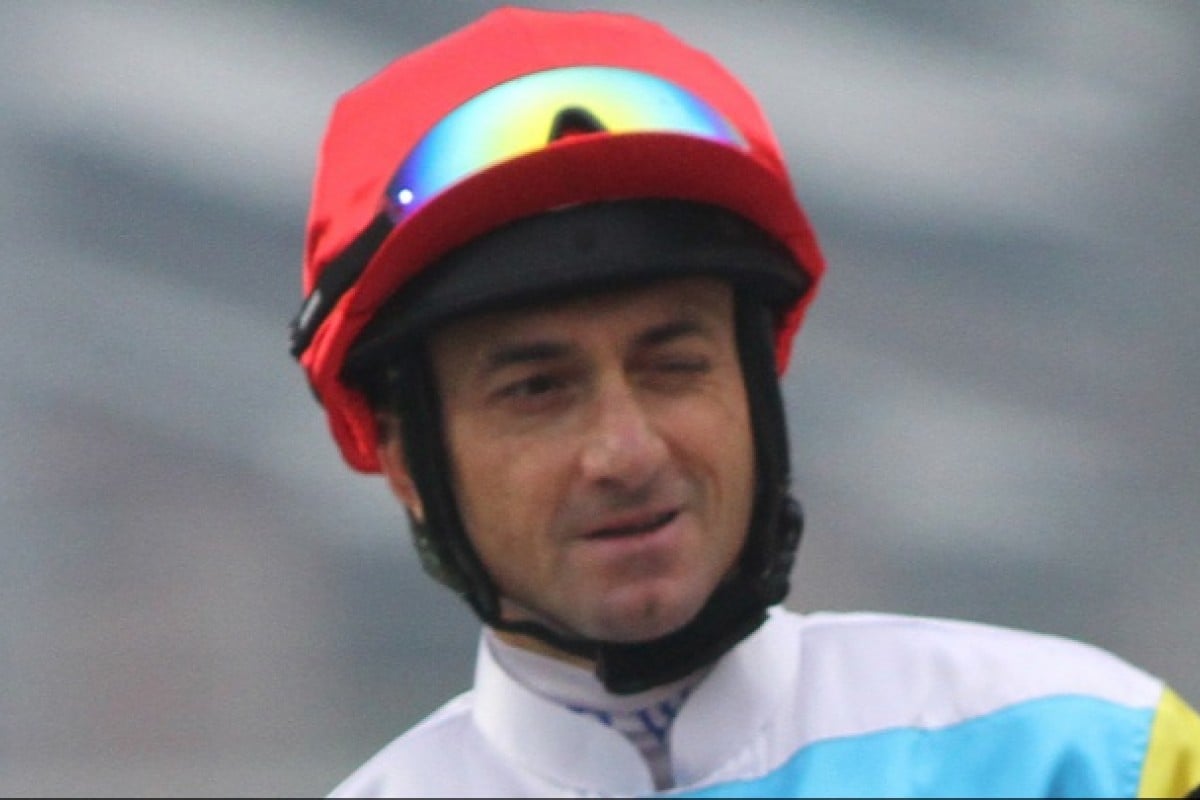 A shower of rain or "the real Packing Whiz" might be the things standing between champion jockey Douglas Whyte and his best Group One season in the HK$12 million Champions Mile today.
With the Classic Mile, Stewards' Cup and Derby already in the bag, a fourth Group One victory for the Durban Demon hinges on Glorious Days and that would be his personal peak.
"I wasn't aware of it, I don't think about the statistics but it would be a nice result," said Whyte yesterday, who had his mind more on the job at hand. "I'm not taking anything for granted - particularly if Packing Whiz turns up in top form. He has looked top class, he's coming off a big win while I'm coming off a defeat, so he looks the one to beat to me."
Jockey Club executive director of racing, Bill Nader, said the club was hopeful the meeting would not be sullied by rain but the moody weather is another concern for Whyte.
"Glorious Days is what we would call a daisy cutter in South Africa - he has a beautiful action and those horses usually prefer firm ground," Whyte said. "The only time Glorious Days has been on a track with plenty of give was in the Chinese New Year Cup last year. I had to push him all the way and he struggled with it, even though he won."
Although the Champions Mile managed to make the list of the world's 50 top races this year, with prize money recently lifted by HK$4 million, the international tag sits unsteadily on a race which is still battling to attract foreign interest most years.
No foreign horse has won the Champions Mile since it went international in 2005, only two of 24 visitors have been placed, and only four have jumped at odds that even suggested they might be competitive.
And the Jockey Club might be forgiven a small cheer if King Mufhasa or Penitent upset a local contingent that again looks strong even in the absence of Ambitious Dragon.
"The local horses have dominated the race and the strength of the milers here probably makes it look tough to people overseas. We gave the prize money a big boost and I'm not sure what we can do that we aren't doing - attracting horses to international events is an increasing problem for everyone, it's not specific to Hong Kong," said Nader. "And this time of year is a different equation for us to December. But we are hoping that the visitors this year can run well and give a signal that it is difficult but not impossible." Nader said the club had received a pleasant surprise with the strength of the support feature, the Queen Mother Memorial Cup over 2,400 metres, which has a field of 14 for the first time since 2008 and only the third time in 11 years.
"In the last few years, we've struggled to get a full field in the Queen Mother and that has fed into the Champions & Chater Cup, with even smaller fields in that," Nader said. "This year, the Queen Mother is a great race and the pool of 2,400m horses available for it makes us hopeful that we'll get a better race for the Group One as well."