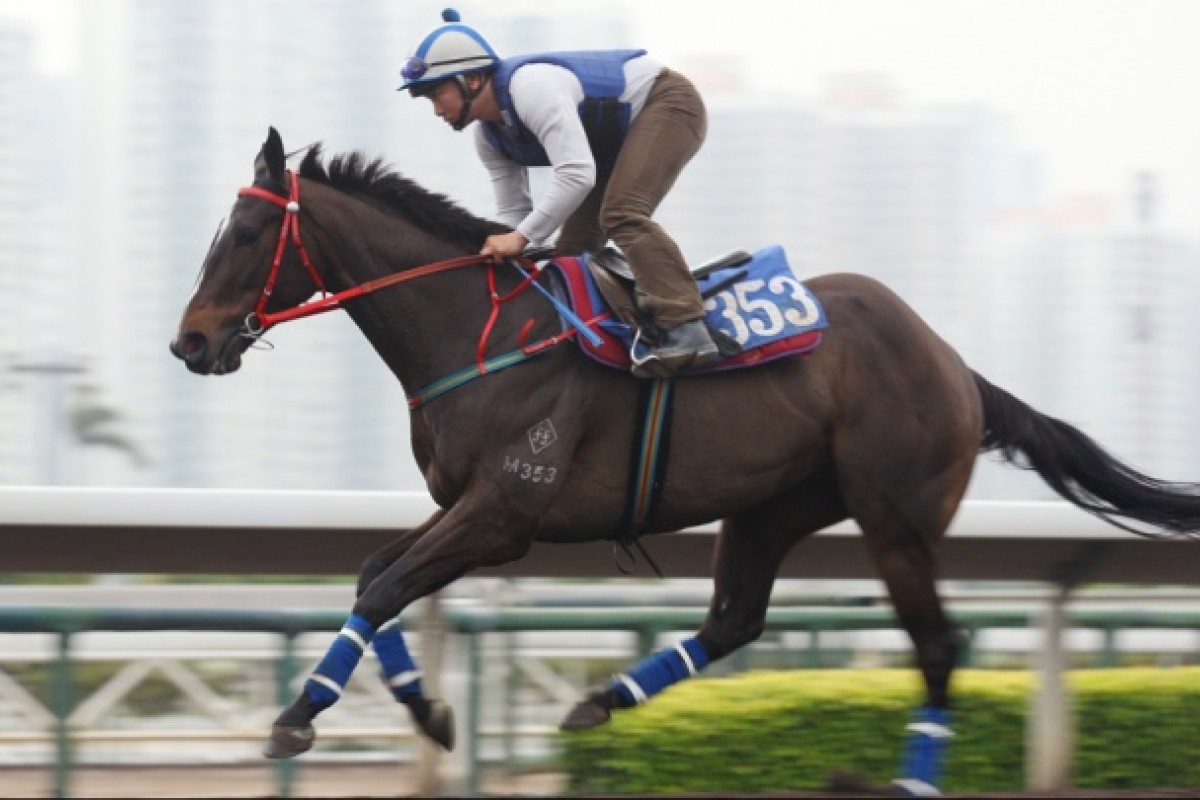 Glorious Days will stick to a plan hatched 12 months ago and press on to the Yasuda Kinen next month in Tokyo after emerging from his Champions Mile defeat unscathed yesterday.
Trainer John Size was still finding it hard to put his finger on what led to Glorious Days' first unplaced run of his career, with the five-year-old overtaken in the final stages by Packing Whiz, who claimed third in the Group One. "It was very difficult on the day to get past the leaders and I'm sure that contributed. Had Packing Whiz beaten Dan Excel a length and a half and Glorious Days another length and a half behind in third with no excuses, I might have thought differently," Size said.
"But this looked a slightly unusual result when the two on-pace horses went fast and kept going and that might have been due to the track conditions. It wasn't all bad. He ran fourth, not last, and he ran well enough, but just didn't win. The horse seems fine, so there's no reason not to go to the Yasuda Kinen, which has been the plan all season."
It wasn't all bad. He ran fourth, not last, and he ran well enough, but just didn't win
And he may yet have company, as Japan Racing Association (JRA) officials issued Yasuda Kinen invitations to connections of all three placegetters immediately after Sunday's race.
With the withdrawal of Japan's Capote Star from the S$3 million (HK$18.85 million) Singapore Airlines International Cup, Dan Excel goes to Kranji, but Caspar Fownes is still considering a Tokyo trip for Champions Mile runner-up Helene Spirit.
"Packing Whiz definitely won't go, he will have a break till next season," Fownes said. "But I have to talk to Helene Spirit's owners to see if they want to run."
With Helene Spirit running off an international rating of 111 on Sunday, he would require a lift to 115 for the JRA to meet his travel costs for the trip, but Hong Kong's chief handicapper, Nigel Gray, did not see that as an issue.
"On the basis of his run in the Champions Mile, I would be thinking an international rating of as high as 117 wouldn't be unreasonable," he said. "On face value, he beat Glorious Days and Packing Whiz, who are rated 120 and 119, on their merits. Obviously, the Japanese officials will look at the situation themselves and assess it, but it would be very difficult to keep him under a 115 rating on that."
John Moore has reported his team came through Sunday's racing in good shape and reconfirmed Dan Excel for Singapore.
"Dan Excel is great after the run and Military Attack is ticking over nicely," said Moore, who was disappointed with Xtension's lacklustre sixth.