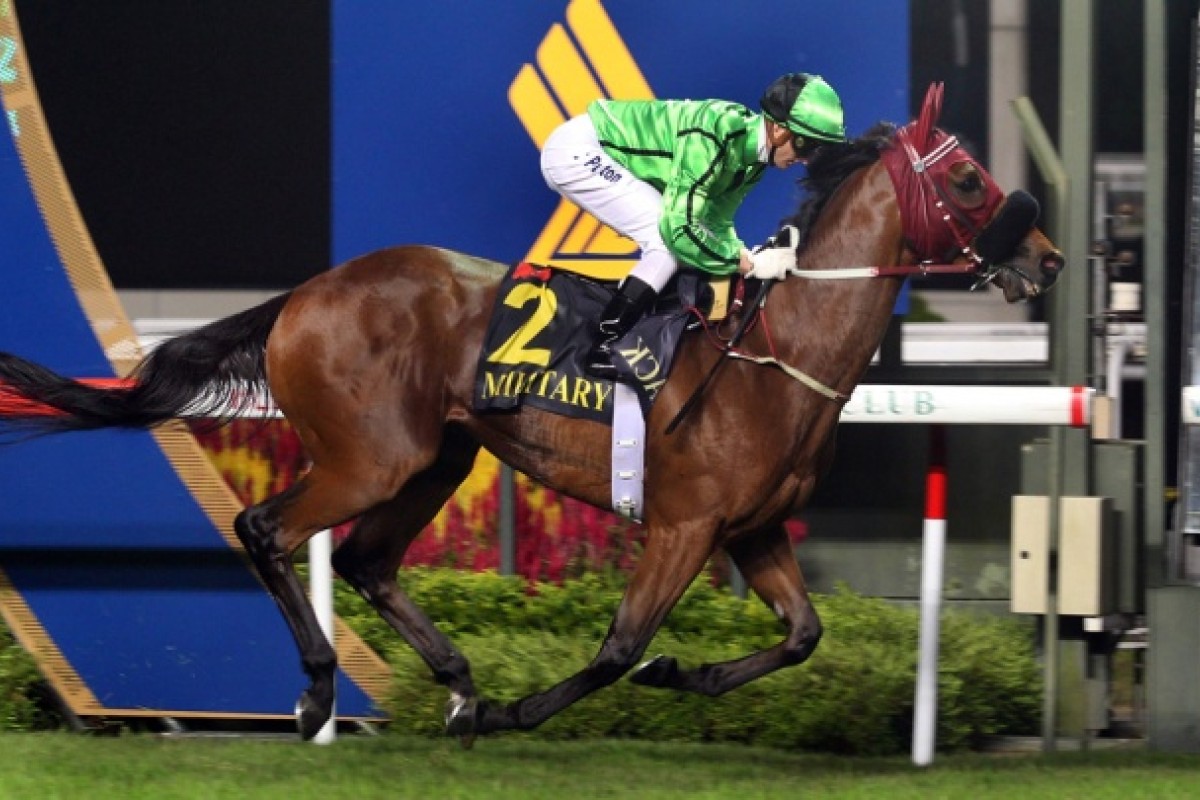 There was much to take away from Kranji's big day on Sunday, where Hong Kong was triumphant but the Singapore Turf Club had much for which to take a bow.
Considering the timing of the meeting - something we had seen two weeks prior didn't do a great deal for the Champions Mile - the international events were strong and with a diverse representation from Australia, Europe, the Dubai carnival and the rest of Asia.
It appeared well conducted on every front and seems to have borrowed a fair bit from Hong Kong's international events, although the Hong Kong Jockey Club in the same situation might not have permitted the night to be quite so hot.
Like everywhere, Singapore has its own quirks though. We were surprised to find so little coverage of the Lion City's biggest race day in the main newspaper, the Straits Times.
We were informed by tame locals - who, we confess, might be guessing - that it had to do with government attitudes to the promotion of gambling, and that the newspaper had stopped publishing fields or tips after being leaned upon.
We heard from the same people that this was happening with other media outlets, where people were (we are told, and didn't dare ask them or anyone else) being asked to stick to "has a chance" as the required commentary and warned off any referencing of odds or other value judgments on whether horses were good or bad bets. Still, that's probably to bring racing into line with casino commentators.
Military Attack made himself Horse of the Year with another sweet victory and it must be terribly tempting not to give him a break in his current form and just keep going forever. Sometimes, a spell can break the spell.
Royal Ascot, only four weeks away, is to be discussed. We wondered if the Takarazuka Kinen in Japan next month - 2,200m with almost HK$10 million as a first prize - might get a mention.
Trainer John Moore's preferred option is the Cox Plate and, if they ran it in three weeks, we'd be looking at a 6-4 chance in Military Attack. The top echelon of Australian middle-distance horses is hardly looking scary, and any Australian trainers who fancy their chances at Moonee Valley must have squirmed at least a touch seeing Military Attack win like that, but the biggest Cox Plate challenges will lie more with issues like quarantine and preparation.
In Singapore, Military Attack was the form horse, hard fit, deep into a preparation winning Group One races strongly and then arriving a week before the race off a three-hour flight. For the Cox Plate, that equation will look very different, but get him there in the same form and with the right draw and, yes, he'll be the one to beat.
Turnover on the Hong Kong simulcast was a healthy HK$140 million - predictably up HK$20 million on 2012 with favourites in both main races - which dwarfed the local figures.
Hong Kong looked to be turning over about 2½ times as much as Singapore was holding itself on the races covered by both - and which also contained commingled money - making us wonder again at the vital impact Hong Kong money will have under commingling.
At this stage, we are presuming that will be next year. Commingling in general proceeds at a satisfactory pace through the legislative intestine, though our spies have heard there are still digestive issues ahead with one of the more important future partners, Australia.
Those issues lie behind the scenes around prices and margins. We aren't doctors, these might be things an Alka-Seltzer and a good lie down could fix but we'll see.
The diversity of Singapore's Group Ones on the weekend gave another inkling of what such races might bring to commingling.
Hong Kong punters in their private pools naturally made Lucky Nine a 2-1 chance, though local star Super Easy marginally headed him for favouritism and Australia's Bel Sprinter was 5-1.
Singaporean markets, whose win and place pools were commingled with Australia and probably with others as well, said it was 3.2 Super Easy, 3.8 Bel Sprinter and a very attractive 5.4 about Lucky Nine.
In the Cup, Hong Kong punters called it 2.2 for Military Attack, 3.7 Pastorius, 9.5 Red Cadeaux, 10.0 Hunter's Light and 10.0 Dan Excel.
Given the chance, and the volume wagered here, that would have had a major influence on the home pool payouts - where Military Attack was twice the odds, at 3.4, Pastorius 3.0, Dan Excel 19.6, Red Cadeaux 7.8 and Hunter's Light 6.4.