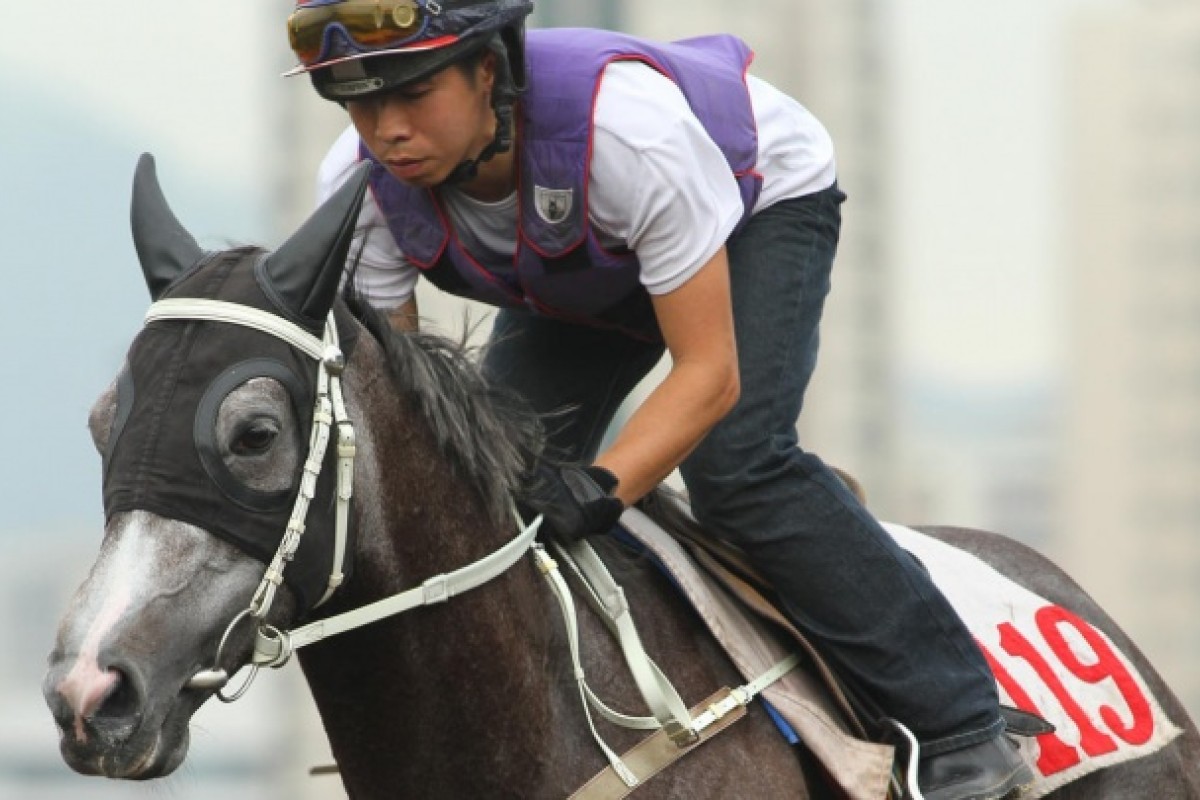 We have to give Weichong Marwing his due - he did try, he really did give it a go on Liberator in the Champions & Chater Cup on Sunday, he just didn't have quite the horse.
Marwing rode aggressively on the stayer, quickening the tempo through the final 1,000m of the 2,400m to see if there were chinks in the armour of his rivals at the distance and we witnessed that rare bird, the well-run staying race.
The overall time was the fastest 2,400m at Sha Tin since Viva Pataca's hollow 2007 win in the same race, and that on a day when the track was racing considerably faster even than it was on Sunday.
What the last Group One of the season told us was California Memory can run a solid 2,400m and will take out this season's Champion Stayer award, and that stablemate Willie Cazals may not win any awards this season, but could provide the local side with a worthy Vase competitor in December.
Dare we dream, perhaps he even is a serious winning chance in the race that has not stayed at home since 1998.
Willie Cazals has come quite a way in his Hong Kong journey. Less than 18 months ago, the former Italian Derby runner-up must have been perilously close to looking a lost cause to Tony Cruz and the horse's connections. Willie wanted no part of his barrier trials and refused to play, several times just refusing to jump away at all.
It was a painstaking effort to finally get him passed to race - albeit tempting the gods by lining him up on April Fool's Day last year - in his only racetrack outing of his first season before injury.
Willie's progression has been steady since and Sunday's effort to accelerate off a strong tempo showed the gelding is the real deal over a trip, not just a bullocking one-pacer looking for a distance only because it's too far for everything else in the race.
California Memory accelerated, but Willie actually kept the same kind of sprint up for longer, getting home in the final 800m in 45.33 seconds.
We see plenty of stayers with that kind of final sectional in Hong Kong each season, but only because the pace is usually so pedestrian until the 800m that no energy has been used getting there.
That split is much harder to produce after spending energy to stay in range and we'll be keen to see how he measures up in December if Willie Cazals can produce something similar against the stars of France, Great Britain and Japan.
Of course, in the meantime, Cruz will be desperately hoping to find a handicap somewhere to run Willie Cazals who, oddly-enough, rose only five points in the ratings for this meaningful second placing.
Certainly it was an odd number to Richard Gibson, trainer of Akeed Mofeed and Gold-Fun, each of which went up 10 points for finishing fifth in open Group One races when racing above their station.
Or just as odd if you were Sean Woods, trainer of the same Autumn Gold raised 10 points for finishing fifth in the Group Two Jockey Club Cup last year when out of the ratings.
The concept behind these rises is that the same group of horses may meet in a handicap shortly, and it would be unfair to have a huge gap between them when the lower-rated horse has already proved competitive in reality when much closer or level in the weights.
The rises cover only the first five placings and beaten runners are capped at 10 points, though it's open slather if they win.
Interestingly enough, Autumn Gold was only half a length off running fifth on Sunday - could he possibly have got another 10 points had he run fifth, while the runner-up in the same Group One got only five points? Oh, the arcane ways of the handicapper.
But even if you are buying the underlying concept, you're not even making an offer on the nonsense doled out on Monday with Willie Cazals, who beat home five horses rated from nine to 20 points his superior and against which he will still be rather well placed if they meet at handicaps any time soon.
No-one, but no-one - and we include the handicapping staff in this - can possibly make any sense of this five-point rise. And the ultimate irony is that, unlike Akeed Mofeed, Gold-Fun and Autumn Gold, who all earned a relative pittance for fifth, Cruz and Willie Cazals' owners would probably have copped a 10-point rise on the chin after winning $1.6 million in prizemoney.