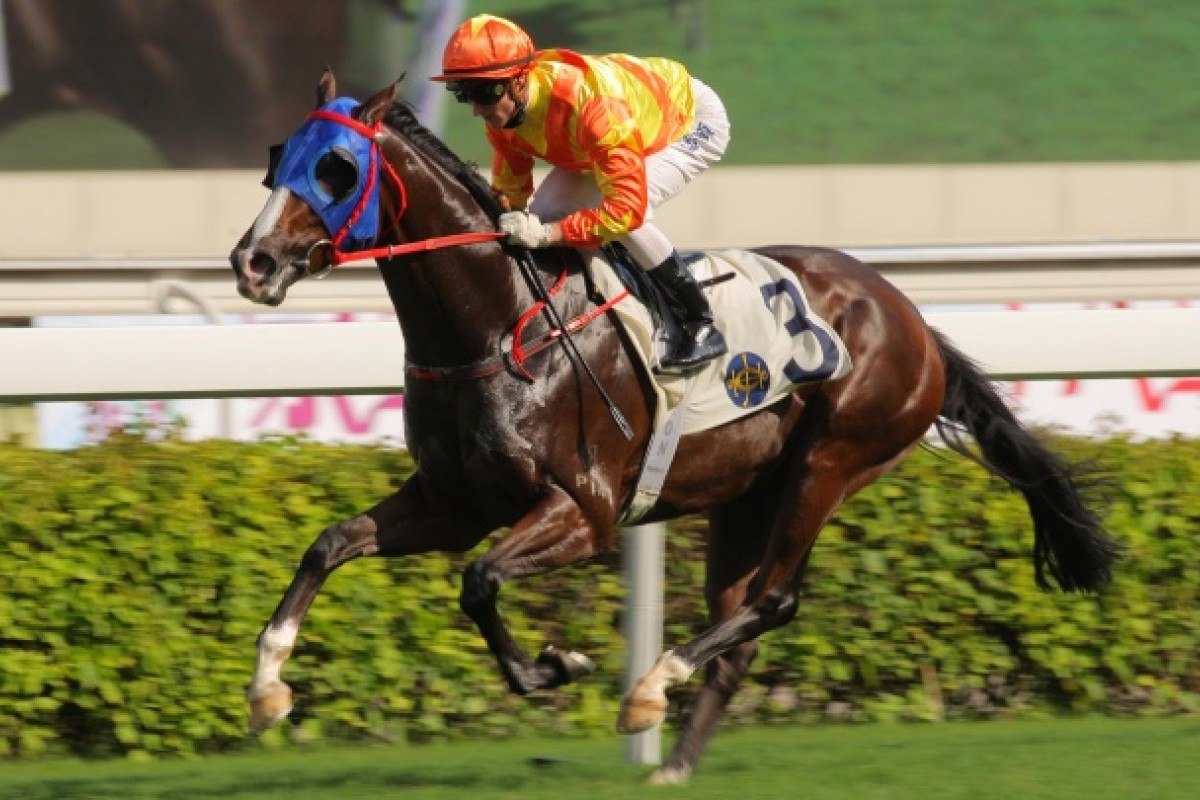 If anyone thought or even hoped that yesterday's Sha Tin meeting was going to shed some fresh light on the jockey or trainer championships, then they left thoroughly disappointed with what was nearly a contender-free zone.
With Douglas Whyte away with Glorious Days in Japan, it was thought the door was open for Zac Purton to close up the four-win gap by which he was trailing, but the Australian landed just Bobo Dragon from an engagement book that promised more.
While Purton was impressed with Bobo Dragon's success, he thought his rides contributed to a more flattering win visually.
"I got a very soft time around the circle, so I decided to really kick on the bend and put a gap in them, not sit up until the 300m or 250m then kick," Purton said. "That's why he ran such a sizzling last 400m sectional because he was flat out all the way down the straight. The times were fast all day anyway, we had a breeze pushing us up the straight. Dropping them coming around the corner made the margins and splits more impressive but he was out of chips at the post."
Still Purton said there were circumstances to the Manfred Man Ka-leung-trained youngster's victory that would have eluded punters and added some merit.
"He actually lurched forward and crashed into the gates just before they opened, just a split second before the button was pressed, so he came out a little awkward and even felt like he was a bit dazed, but he was able to gather himself and put it all together," Purton said.
Meanwhile, the spread across the four top trainers vying for that title remained four, with championship lamp-lighter Dennis Yip Chor-hong winless, as were John Size and Caspar Fownes.
Only second-placed Tony Cruz made a contribution, with Regency Champion's win putting him one behind Yip, two ahead of Size and three in front of Fownes.
Fifth-placed John Moore is probably far enough behind to declare him out of the running but he moved to within 11 of the top when Principal (Howard Cheng Yue-tin) landed a serious betting move to win the ninth race.
Principal had raced wide when sixth to Winning Instinct his latest run, but was given a perfect trip from a better gate this time by Cheng, who, remarkably, was winning his first race for Moore since White Jade in November 2009.
"He had a good gate and didn't cut the breeze today," said Moore. "He's a Falvelon out of a Brocco mare and my son, George, bought him in a sale in Melbourne just on type and I think he's looking pretty well bought. He wasn't an expensive horse but that's two from six. He's a three-year-old who has just been learning his craft and he's only going to get better with more experience and time."
While Falvelon, a dual Hong Kong Sprint winner was fairly restricted in his distance range, Moore said Principal gives every indication he would not be corralled by the 1,400m where he had won both his races now.
"I do think he would get a bit further next season and I can see him making his way through the classes and the owners are going to have some fun with him," Moore said. "He's always shown us something and was very green to begin with and he's still a way to go to his full potential."