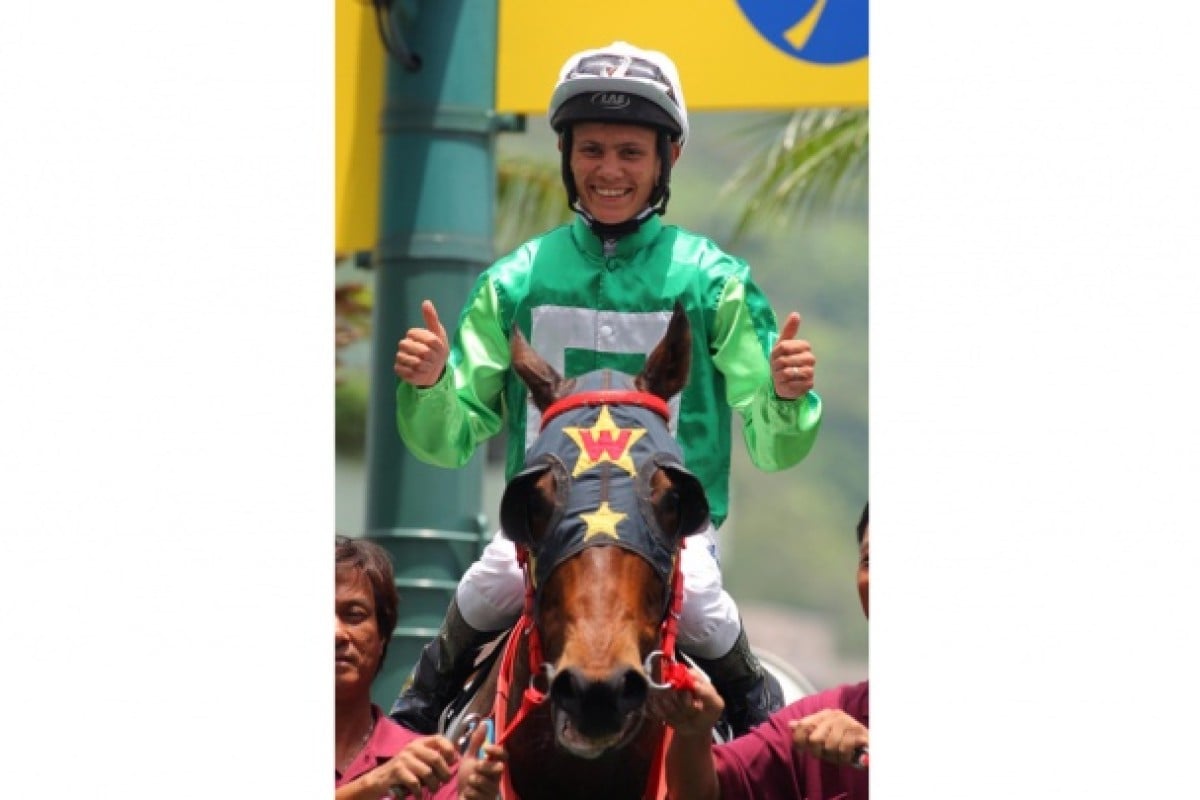 The promise of a "guaranteed" South African premiership has lured Richard Fourie back to his homeland, but he has vowed to return in the future - adding that his one-season stint has sharpened his riding skills.
Fourie will depart at season's end, returning to Cape Town to be leading handler Richard Snaith's number one rider - an opportunity the 27-year-old described as too good to pass up.
"I am grateful for my chance here and I will finish the season, but I think the timing is right," Fourie said of his off-season move, one that will leave the licensing committee looking far and wide for a quality lightweight to complete next season's riding roster.
"I could not have asked for a better moment, with the horses that are there - it's looking very strong the way the yard is going," Fourie added. "It's a guaranteed championship and the job was there for the taking. With what I have learnt here, taking it home, I'm pretty sure I can win the championship."
Ironically, Fourie fell out with the Snaith camp in 2011, quitting his job at the stable and prompting the trainer to say he thought Fourie was "mad" for leaving. This time around, Fourie said having first choice of Snaith's stock meant he could ride a personal best and win his first national title.
"I've finished third twice and I've averaged about 125 winners, but I think I can ride 150 winners or more now. When I was there [Snaith's] before, I was sharing with Felix Coetzee and I was riding more winners, but he was riding the number one horses. If I can ride the key horses, it is going to be much better for me."
Under the sometimes over-powering microscope of racing at Sha Tin and Happy Valley, Fourie has shown poise in his rookie season and maintained his confidence throughout - adding another winner to move to 34 and seventh place in the jockeys' championship. He said the main improvement he has made was mentally being able to make snap decisions in pressure situations.
"I'm a much smarter rider now," he said. "Your brain has to be much sharper here, everything improves - you automatically slow down and become more aware of mistakes."
Young Happy's Class Five victory - the horse's first win in 14 starts - gave Fourie his eighth win in 43 starts for Andy Leung Ting-wah, who will also be leaving at the end of the season through compulsory retirement.
"One door closes and another one opens," said a philosophical Leung of Fourie's, and his own, departure.
Young Happy was beaten a short head by Dragon Choice last start, but this time it was less vigour - not more - from Fourie, that got the five-year-old home.
"I rode him exactly the same as last time the only thing I didn't do this time is not hit him," he said. "Last time I gave him a smack and he stopped."
Leung said Young Happy battles arthritis and was a "marginal" pass at the pre-race veterinary inspection.
"Sometimes you need to trust the trainer," Leung said.