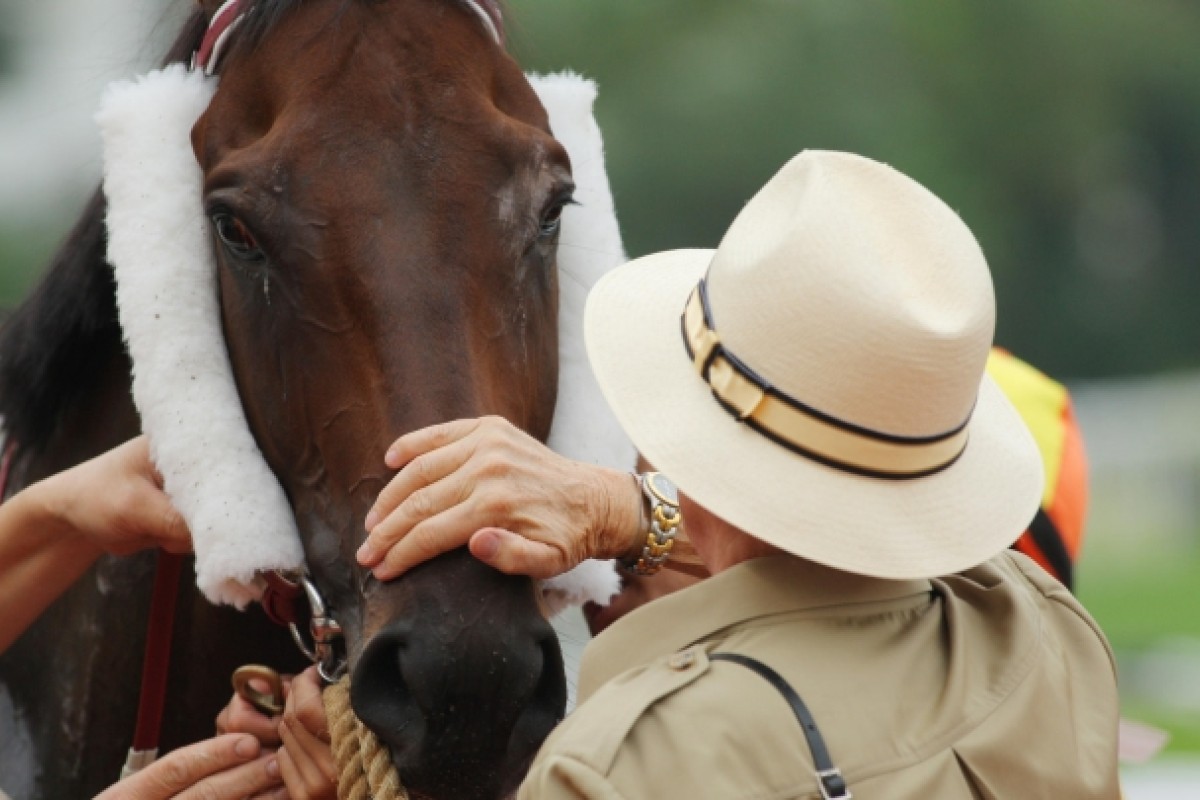 Douglas Whyte still won't talk about his season-long duel for the jockeys' championship with Zac Purton, but his trademark fist-pump as he crossed the line on Flagship Shine in the last said it all - the 12-time champ is back - and he has a 13th straight title firmly in his sights.
Returning from a three-meeting break due to suspension and a day missed to ride in Japan, the scoreline at Sha Tin yesterday read - Whyte three, Purton nil - as the South African extended his lead at the top of the table to five wins - 88 to 83 - with eight to go in the term.
Whyte made the most of an ominous looking book of rides, winning on Follow The Wind and Dr Good Habit before Flagship Shine's gritty effort as favourite in the last.
Purton has had a tremendous season, but he had only managed two wins in Whyte's absence. The Australian's stocks are starting to look thin and the onslaught by the Durban Demon may have put what has been an enthralling one-on-one battle to rest.
It was two sons of American sire Tale of the Cat that gave Whyte a running double to close the card, but they are horses with contrasting natures. Whyte said John Size's Dr Good Habit was "slightly hot-headed", while he joked John Moore's Flagship Shine is so laid-back he is a chance of falling asleep during trackwork. Other than breeding, the common denominator was that they are three-year-olds bound for bigger things.
Flagship Shine had won two in a row but he faced his biggest test carrying 130 pounds against some tough old customers in Class Two and passed with flying colours - putting himself into triple-figure ratings territory at his sixth start. At his first time on the dirt over 1,650m, the long-striding youngster found himself in the firing line and showed there was some fighting characteristics to go with his obvious class.
"He has got the conformation, he has got the stride - but today he showed he has got the workmanlike attitude to be able to put him wherever you want," Whyte said. "He is certainly going places. He had to transfer his form to the dirt, and secondly he had to step up to a few big boys that have shown they can handle the track."
Moore said Flagship Shine was purchased as a "dirt horse", but he may have just turned into a 2014 Hong Kong Derby candidate.
"We wanted a dirt horse with the right pedigree but he has shown himself to be seriously versatile. He has got speed, a turn of foot, but he can still switch himself off," Moore said. "He will obviously be on the Derby path whether he stays or not, we will find out, but he will certainly be a very good miler."
Dr Good Habit made it back-to-back wins, but as he stepped up to Class Three and up to the mile for the first time, he ended up in a pacemaking role Whyte hadn't planned on.
"I changed my game plan after 200m because I was posted wide," Whyte said. "I went forward, but he was still tough at the end. When he jumped out of the gates, he really knew he had no weight on his back and he tried to take control of me. I still thought he was vulnerable in the straight. But once he knuckled down he won with a bit of authority."