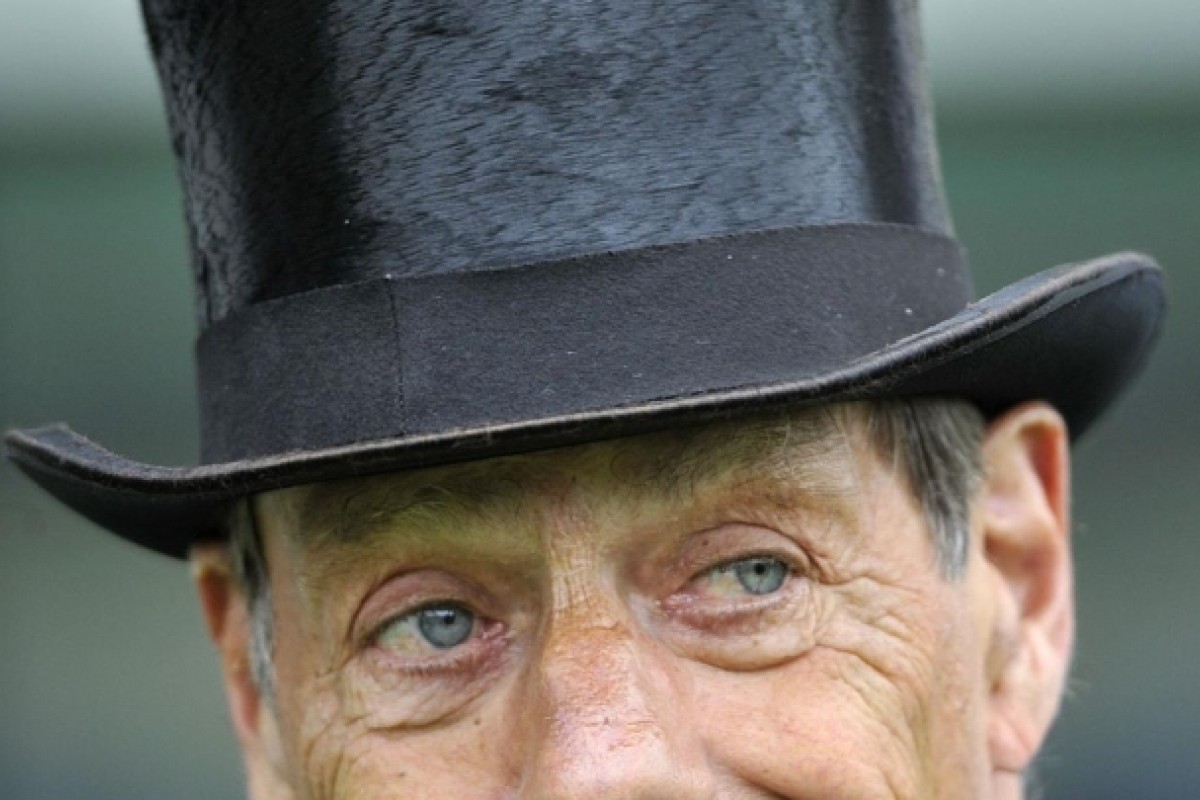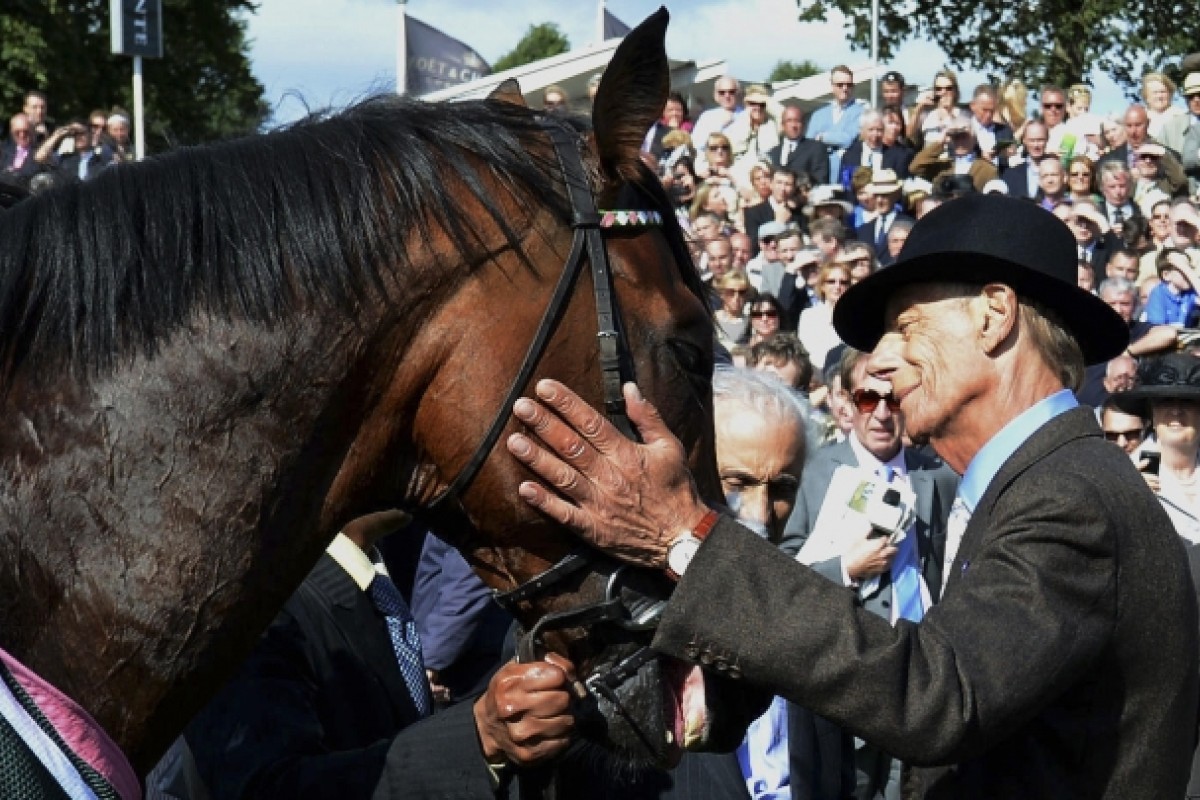 Henry Cecil may have come from an aristocratic background and been knighted for his services to racing, but to the race-going public he was simply "Our 'Enry".
His passing away on Tuesday, aged 70, after a courageous public battle against cancer will be mourned by not only the establishment of the sport but also ordinary punters, who illustrated their affection for him when he sent out his greatest horse Frankel at Ascot for his final race, the appropriately named Champion Stakes, last October.
Extremely frail and his voice barely stronger than a whisper, he received three cheers from the 32,000 capacity crowd, not only prior to the race but also after Frankel had rounded off his career with 14 wins from 14.
As he wiped away a discreet tear, Cecil could revel in the fact that this most flamboyant of trainers had chosen the perfect stage to make his final bow - no rainy grey day at Yarmouth racecourse in front of several hundred spectators but at British racing's most glamorous address in front of a packed paddock.
Despite an inherent shyness, Cecil had managed to build a special bond with the average punter due to both his extraordinary ability and his two battles with cancer, first of the stomach and then the throat.
However, nothing would stop him from going to York last August to see Frankel win the International Stakes after he had missed his previous win at Goodwood because he was too fragile. The magnetic draw of the duo was evident in the crowd rising from 19,000 to 31,000.
Demonstrating his trademark wry humour, Cecil said after another devastating performance by Frankel that the horse was having a remedial effect on him. "His win made me feel 30 years younger," he said with his head as always tilted at an angle when talking to the media.
Frankel was named by his Saudi owner, Prince Khalid Abdullah, after one of his American trainers, Bobby Frankel, who also died of cancer.
Cecil had to battle physical and personal demons in his life, too - he went through two divorces, his first to the immensely popular Julie, daughter of Noel Murless. Cecil took charge of the Warren Place stables from Murless in 1976 after having been a trainer in his own right since 1969.
During his third marriage to his former secretary Jane, who cast a protective shield round him, he found security and solace at Warren Place, where he was able to relax tending his beloved roses and from where the family pennant flew whenever a Group One winner was posted.
That tradition came to a juddering halt from 2000-06, a six-year hiatus which began with the death from stomach cancer of his beloved twin brother David - born 10 minutes after him. Despite his dislike of public speaking, Cecil gave a moving tribute to David at his funeral.
"For many years people would remark that David followed in my shadow but, in the end, that was to prove so very, very wrong," said Cecil, who never knew his father, killed in North Africa in the second world war a fortnight before the twins were born.
"I knew him better than anyone. He has been so brave and never gave up his will to live. He was truly the better half."
The 10-time champion trainer, who in 2011 was knighted for his services to racing, showed similar mettle when he recorded just 12 winners in 2005 and some people advised him to call it a day.
"That's Henry Cecil. He should have retired a long time ago," was a remark he heard himself on the Newmarket gallops.
If anything it only served to motivate him and partly on the back of giving up drink - his mother and brother were alcoholics - the old magic returned.
"I'd had divorces, financial problems, I'd lost my driving licence. I became like a hermit," he told The Independent in 2011. "I was quite depressed. It was a time when everything was getting on top of me, with my brother dying, the horses dwindling to nothing. And it wasn't helping. So I gave it [drink] up, just like that."
His revival was confirmed when, in 2007, Light Shift won the Epsom Oaks for Cecil's 24th British classic winner.
Rarely given to too much self appraisal, he gave a rare insight into how painful those barren years must have been to this distinctly proud man. "I might not be [competitive] on the outside," Cecil told The Independent.
"But I am on the inside, definitely - underneath, very competitive. Always have been. We like winning, you know. We do like winning.
"It's what motivates you. Nobody likes failure. Your horses are running badly, or they're no good, you get jealous of everybody else. It's not quite so much fun, is it?"
Frankel, the best horse Cecil confessed he had ever seen, happily did make it a lot of fun for him over the final three seasons and set the seal on the career of a remarkable man, both as a trainer and as a human being.
Agence France-Presse