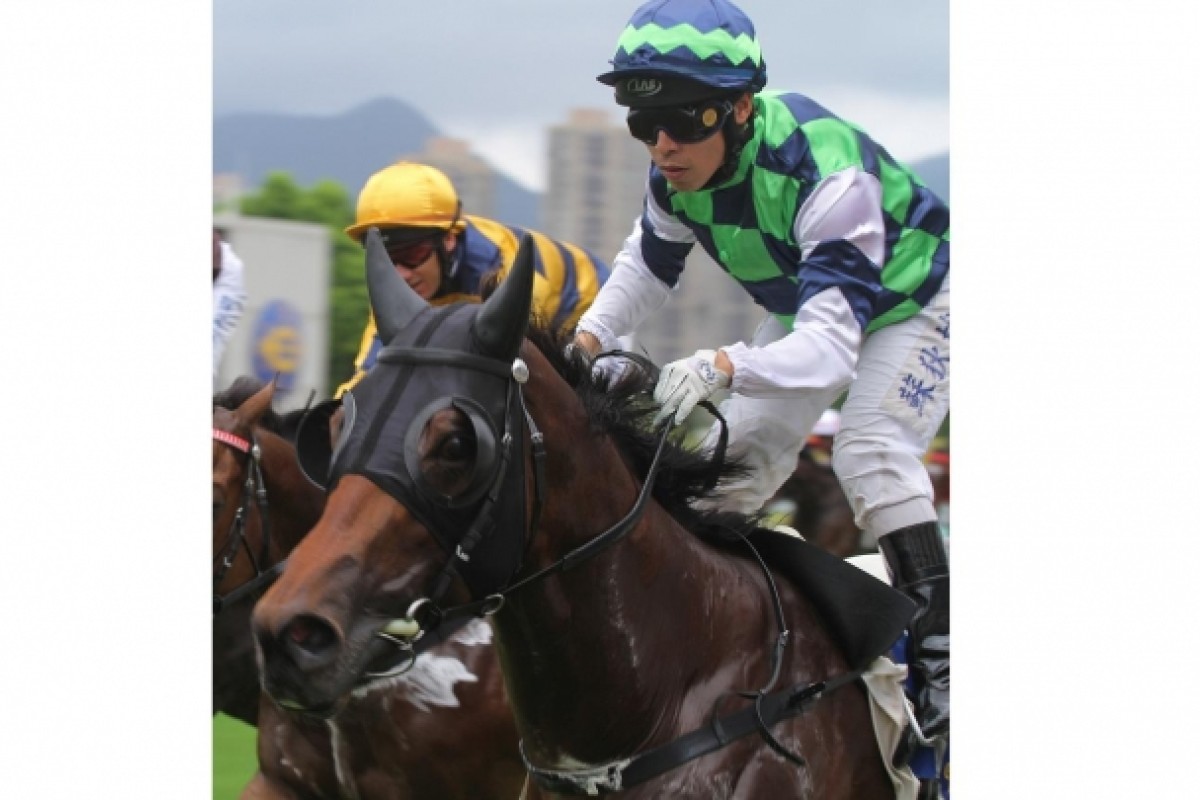 With compulsory retirement seven-race meetings away for Peter Ng Bik-kuen, the trainer joked that he might have only just reached his peak after an upset double gave him a career-best for winners in a season.
The 65-year-old has trained at Sha Tin for three decades, but a win to Pure Force moved him one clear of his previous best of 30, set in 1992-93, before lowly-rated Namjong Turbo avoided a retirement of his own and made it a running double for the stable.
"Even once I retire, I'll still be learning about racing, so maybe I am getting better," Ng said after his 32nd winner. "But it is great that I am leaving with some good memories from my final season."
Stewards had Ng in to explain a form turn around for Namjong Turbo, who sprouted wings with Dicky Lui Cheuk-yin aboard to win by three lengths after 12 unplaced runs previously. The comfortable victory gave Lui four wins for the veteran trainer this week and five overall from 12 rides.
Namjong Turbo crossed to lead from gate 13 and seemed a different horse to one whose rating has cascaded down to a mark of 20 - below which horses are retired to find another career.
Ng told stipes that feedback provided by Tommy Berry after a last-start disappointment convinced him to take blinkers off the horse, which helped, but also suggested "a subtle change" in the horse's trackwork had something to do with the dramatic improvement.
Although Ng stayed true to his old-school roots and wasn't saying a thing.
"That's a secret, I can't tell you how I train my horses," he said. "I expected him to run well, but there's no way I expected to win the race."
Some vigorous and opportunistic riding from Ben So Tik-hung helped Pure Force sneak by favoured pair Fantastico and Winfull Patrol in a Class Four straight race, but the jockey copped a fine for his over-enthusiastic whip work.
So positioned 16-1 shot Pure Force on the outside rail from gate 10 and when Fantastico rolled out closer to race favourite Winfull Patrol under hard riding from Brett Prebble, So seized the opportunity and went for the gap with some hard riding of his own, producing a surprising flurry of blows with the whip.
Stewards had no problem with the vigour but questioned So's technique, fining him $2,000 for raising the whip above shoulder level.
"When I saw the gap I just got a bit too excited," So said.