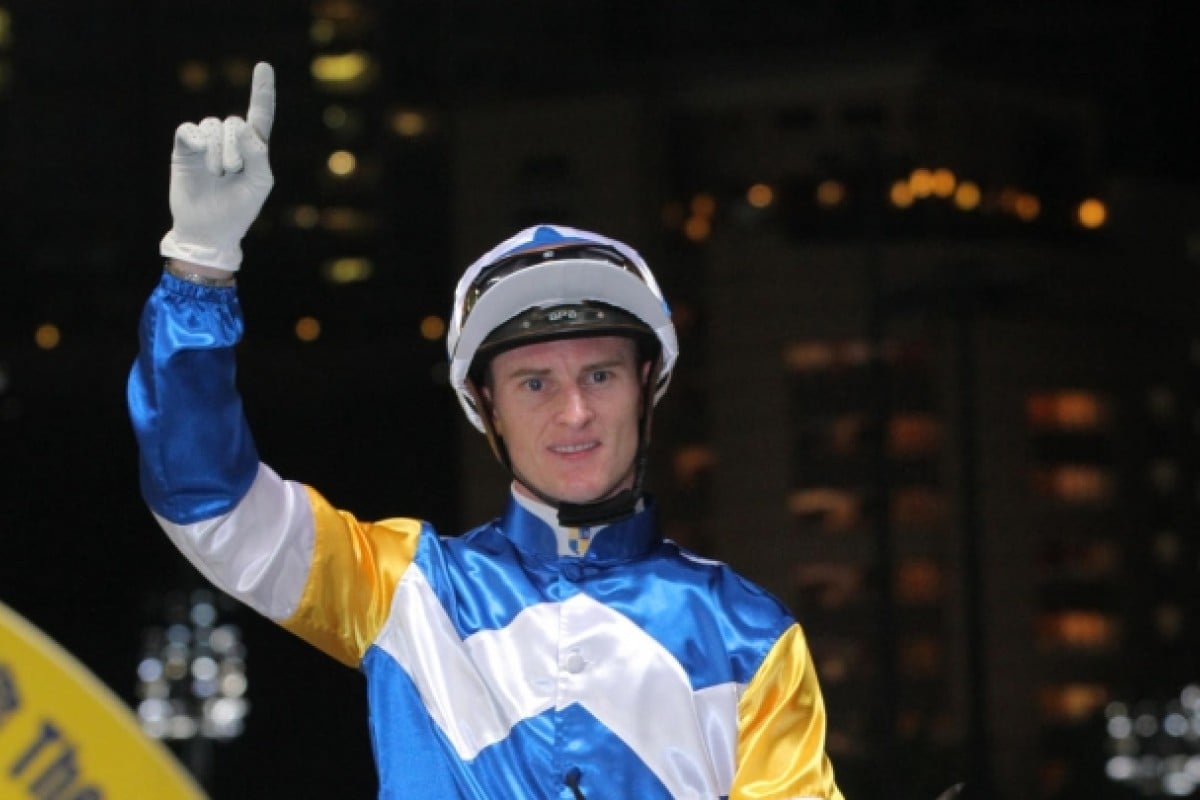 What was left of Zac Purton's bid to dethrone Douglas Whyte might have disappeared last night with news that the jockey was having laser surgery to remove kidney stones. Purton will miss tomorrow night's meeting at Happy Valley after it was confirmed he had kidney stones, but hopes to be back for this Sunday's meeting.
The Australian had blood in his urine during Sunday's meeting, then complained of sharp pain in his lower back before riding Dars Auto in the ninth race. He was stood down from Fair Trade in the last race.
"The laser breaks up the stones and hopefully that allows the body to eliminate them," Purton said. "I've been in quite a bit of pain so I'll be happy to get it over with." Eight wins behind Douglas Whyte in the championship race, and with the Durban Demon in full flight after trebles at the last two meetings, Purton already had a difficult task ahead to catch him.
Losing tomorrow night's meeting will make that even tougher and Purton may return with an impossible task in front of him in the last six meetings if Whyte rides winners at Happy Valley.
"After the laser surgery, I might have been ok to ride at the Valley but I had a couple of lighter rides and didn't want to have to sweat to ride them.
"The sweating is probably part of the reason why I've got these stones so I didn't want to be pushing it," Purton said.
"I haven't felt the best for the last couple of weeks, maybe it's been building up to this. If I get this fixed and have a couple of days' rest to get over it, then I'll be 100 per cent for the weekend."
Trainers nominated standby riders at acceptance time yesterday. Purton's replacements are Eddy Lai Wai-ming (Casa Junior), Tommy Berry (Victory General and Golden Harvest), Brett Prebble (Distill), Tye Angland (Windicator Star), and Alex Lai Hoi-wing (Galaxy Prancer).