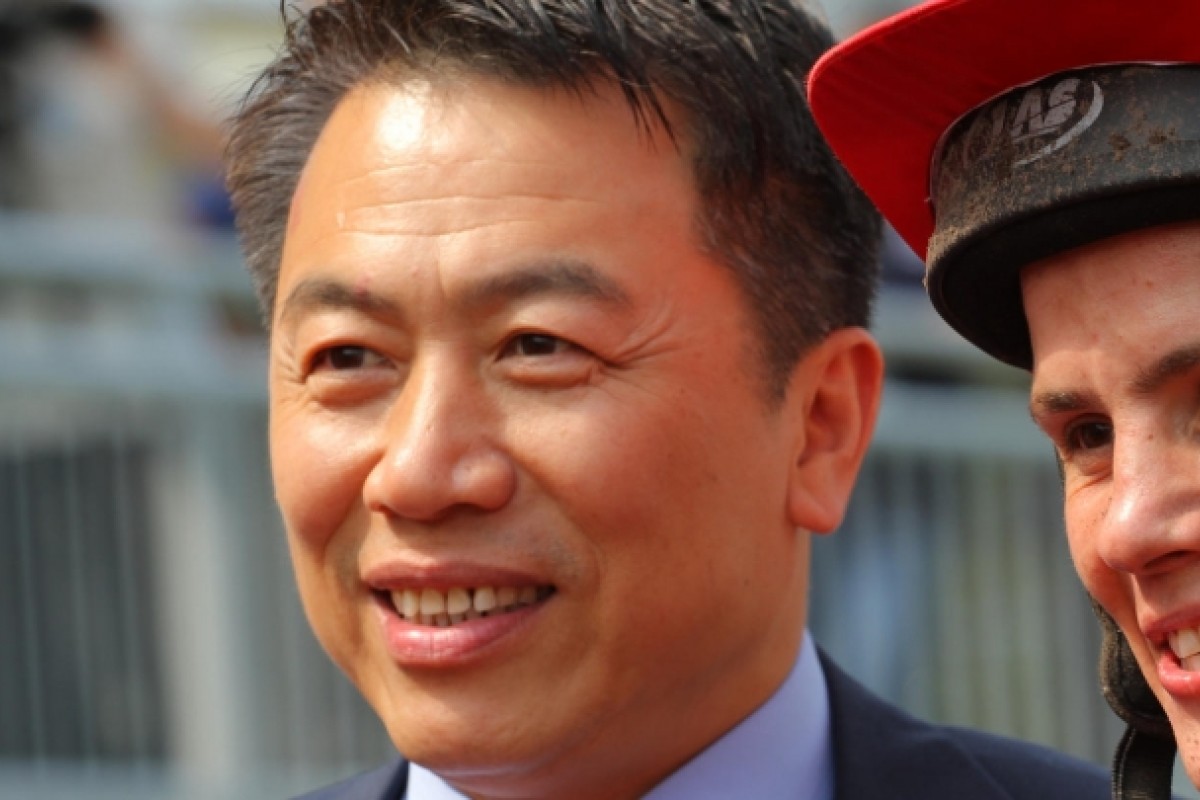 While it provided a moment's off-track excitement in a season which has, by and large, lacked such moments, the impact of the zilpaterol affair on racing was brief and minimal.
The fallout now lies in these areas: discussions between the Jockey Club and its feed suppliers on quality control; on the systems in place at this end to prevent corrupted feeds being distributed; and the outcome for Ricky Yiu Poon-fai and his owners of four horses which returned positive post-race tests.
As far as the preventive systems at the Jockey Club are concerned, we are reminded of positive swab rules under which trainers have been penalised under laws dealing with their ultimate responsibility.
In Australia, where spending on security in stables is the prerogative of trainers, those same trainers were often penalised for insufficient security - regardless of whether it was sufficient or not.
Post-positive, stewards would go and inspect security measures at the yard but it was a charade. To the trainer whose stables were so heavily fortified they made Fort Knox look an open house, stewards would wheel out the line at the hearing: yes, all well and good that you have a moat, 10-metre walls covered in electrified razor wire and armed guards every 10 metres 24 hours a day, but you having a positive is all the proof we need that your security isn't good enough. And we are willing to bet that our Australian expat stewards in Hong Kong have all, at one time or another, been part of this play.
And that's where we see things at the Jockey Club, too. We are prepared to take the club's word for it that there are strict and demanding systems in place to ensure that the compound feed imported and distributed to trainers is not contaminated in any way that would breach racing rules. But the black and white of it is that those systems have to be improved - last week was the proof.
On the aspects of the zilpaterol affair involving the trainers with positives - the scratchings to a lesser extent, and, more importantly, Ricky Yiu's horses which ran, and in two cases won - there doesn't seem to have been any more relevant case than shampoogate a decade ago.
That involved trainer Wong Siu-tan being fined $150,000 under trainer's responsibility rules when Winmark was a pre-race scratching at Happy Valley in December 2002 with what was described as a "potential positive" to the drug isosorbide. Wong copped the fine on the chin.
The case got a lot spicier when the Ivan Allan-trained Cheers Hong Kong was scratched with an actual positive for the same substance two months later.
Ivan, naturally, was copping nothing on the chin and provided a huge amount of entertainment, as well as leading the way to solving the matter, when he fought the stewards tooth and nail at his inquiry.
Before that hearing had ended, the discovery had been made that isosorbide was in an anti-fungal shampoo distributed to trainers by the Jockey Club, though the drug was not listed in the ingredients. Wong's breach was subsequently annulled, his $150,000 returned. Allan wasn't penalised over the positive but did eventually pay $100,000 for his conduct during the hearing.
Ultimately, the responsibility had to lie with the Jockey Club then and there will be plenty of argument that the same is true in relation to this case, and we think that will surely apply to those race day scratchings on June 12 with zilpaterol positives.
But Yiu's four horses actually raced with the substance, and two were winners.
Perhaps the club gave a hint of what is ahead when horses with positive findings of negligible amounts of zilpaterol were allowed to race last Wednesday, according to trainers. But club officers will doubtless wrestle with the concept of allowing winners to stand after a drug positive, even if the moral responsibility does not lie with the only person considered responsible under the rules, the trainer.